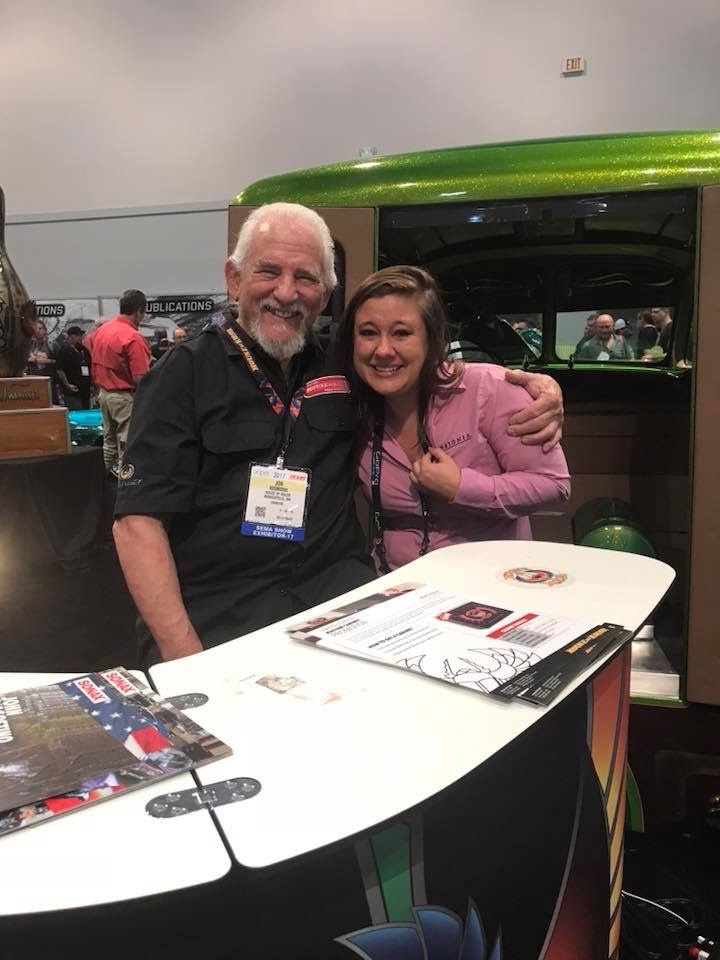 You don't have to be a gearhead to get hired at Insignia, though birds of a feather do flock together. Whether an employee comes in the door an auto enthusiast or just starts drinking the kool-aid over time, the team at Insignia is comprised of like-minded, motor-lovin', tinted, lifted, and hitched aftermarket die-hards.
When the behemoth of trade shows comes around, there's not an Insignian from data to technical support that isn't vying for the opportunity to attend. We're talking SEMA. Mac daddy. Colossus. You can't even eat lunch with David unless you've been. (Kidding. Actually, no one wants to eat lunch with David.)
This year the management team nominated deserving employees to attend the show. Nominees submitted their most compelling explanation of why they should be chosen to represent Insignia at SEMA. Of the many submissions, two were so good the management team had to send both.