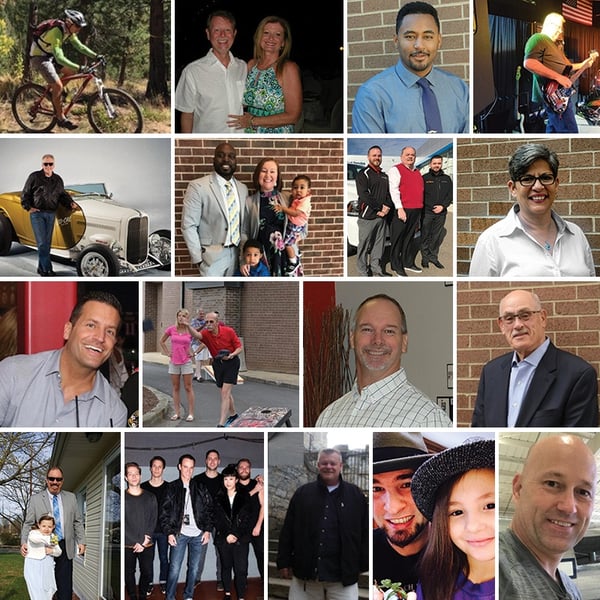 We posted the original version of this blog over a year ago. Since last year, hundreds of dealerships have joined Insignia to increase their accessory sales and with this welcomed growth there are some growing pains. The main pain being, we needed more VPEs. Like a superhero movie, Insignia assembled the industry's very best to take on nationwide consulting coverage. Now, a year later, we welcome several new members to our team. Get to know the VPE behind your dealership's success.
Just a few short years ago, Insignia Group was a team of fewer than twenty, with a field sales staff of four. Though our customer base was peppered across the nation, the pairing of our in-house customer service team and outside field team serviced our dealerships from coast to coast.
As the accessories industry evolved, the company began to take a closer look at what an outside sales rep for Insignia brings to a dealership. Was sales rep even the right term? Ask any dealer who has launched a personalization profit center in the showroom. He'll tell you he didn't just buy a product and get going. Car buyers were personalizing their vehicles. With that in mind, the title Vehicle Personalization expert was born, and our consulting model took shape.
At Insignia, our outside team is not made up of sales reps. Rather, the outside team is comprised of consultants who partner with dealerships to launch successful accessories programs from the showroom to the service lane. We work with dealerships of varying sizes, brands, and personalities to create a plan of execution with the management team, train the staff, and help launch the program. Our VPEs know that membership in the million dollar club doesn't happen overnight, and we're in it for the long haul.
So, who are these experts? Well, it's safe to say our team has grown alongside the business. In the past year, we hired on our seventeenth consultant and what can we say? We're proud of them.
Maurice lockett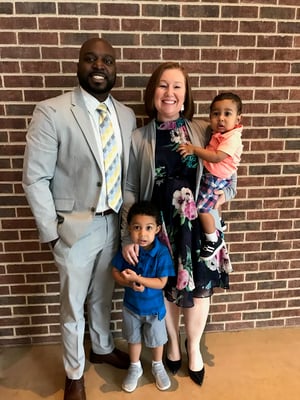 Dallas' own Maurice Lockett is a born and raised Texan, Cowboys enthusiast and all-American family man. Husband to Allison and proud father to two baby boys, Maurice also shares his personal space with dog Tookie, and a cichlid tank full of fish. Traveling vehicle personalization expert by week, church leader and caterer by weekend, Maurice stays upbeat, productive, and is always moving. If he can catch a free day, you'll find him enjoying quiet strolls to the gun range for target practice or organizing his impressive shoe collection (which is teetering on the need for a professional intervention). Coming from an audio/video background for big box stores like Car Toys, Maurice knows a thing or two about having a little fun with customization. His favorite brand is classic Chevrolet Impalas (1959 to 1967) and his dream car is a '63 Impala convertible fully restored--in case you're looking for his birthday gift.
Mike Brunken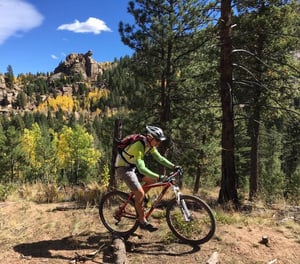 There's not much time to sit still if you're Mike Brunken. For one thing, Mike is a biker in every sense of the word. His life before Insignia was spent in the motorcycle industry, and he squeezes in a road or mountain ride whenever time allows, completing at least one mountain bike race annually. When Colorado winter sets in, you'll find him cross country skiing or snowboarding to keep up with his active teenage sons. Mike is also a professional road warrior, traveling between four states as a consultant for Insignia. He believes his territory consists of the most beautiful land the US has to offer--Colorado, Utah, Wyoming and New Mexico. When at home, he and his wife Sara enjoy a variety of music from jazz to rap, catching concerts at the Red Rocks Amphitheater whenever possible. Though he and his family thoroughly enjoy where they live, Mike hasn't always been a Denver resident. As a child, his family moved to Japan where his Dad taught the Japanese how to build the main body of the F-15 Eagle fighter jet. Mike says the majority of those jets built during his childhood are still in use today. He hopes to travel to Japan again and revisit some of the places he remembers. Any Japanese dealers need some consulting?
John Anzivino
John Anzivinio enjoys a bit of the finer things in life. Though born and raised in England, John now holds dual citizenship in the US and Italy. He's well traveled: most recently visiting Bavaria and Croatia. He's a man who appreciates a fine scotch and a cigar, blues music, and a good vintage VW. But don't be fooled--though cultured and laid back, there's another side to John. He's also an Eagle scout (which doesn't come easy) and got his start in the automotive industry by working in a wash bay. His hard work allowed him to eventually own his own dealership for 15 years. Father to a music major and a 2018 valedictorian, John now lives in Spokane and serves dealers in the Pacific Northwest.
Mark Seidenburg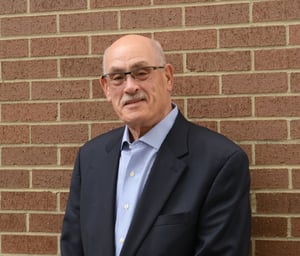 Mark Seidenburg is rock solid, trust worthy, and the type of person you'd want in your store. Just ask his wife of almost 50 years--a feat almost unheard of today. A native New Yorker, Mark has been in management most of his working life. Recently retired from the financial services industry, Mark got back in the game as Insignia's Vehicle Personalization Expert for Southern California. In his free time, he loves racing vintage cars and enjoying 18 holes on California's beautiful golf courses.
Trey Bodwin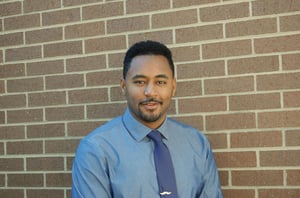 There's many sides to Trey Bodwin, and you'll like all of them. This Texas A&M alum went from the graduation stage to the sales floor and worked his way quickly to Finance Director before joining the Insignia team. Those long hours advancing his career didn't consume him, as he still makes time to be the editor and chief of The Gentleman's Circle lifestyle blog, husband to Eleanor and daddy to Gordon. Trey is also a Batman enthusiast--to say the least. Since the age of five, he's had a batman cake every year for his birthday--a tradition he continued on the cake at his recent wedding. A little known super power Trey has of his own is the innate ability to make up really good band names.You never know when you need to use that skill.
Anais Villa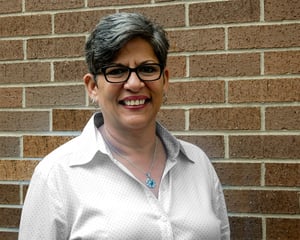 Anais Villa knows when to buckle down...and when to cut loose. She spent the last 30 years performing all types of duties with the Potamkin Auto Group before linking up with Insignia--a job that required focus, goals, and achievement. But it isn't all work and no play for this one! Anais loves live concerts, especially smooth jazz or Latin music. She'll gladly attend any type of animal event and critique a good film with you. Good laughs and enjoying the moments one day at a time are what Anais is all about. She's also a wife and fur mom to Lucky and Xena.
Patrick Morgan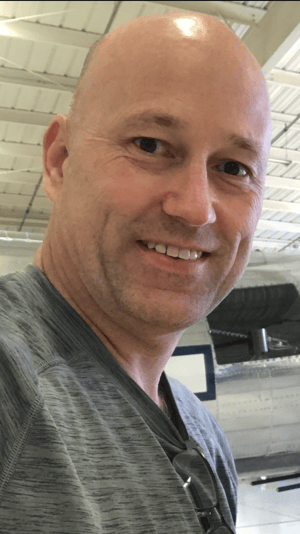 Patrick Morgan is a our resident nomad. A thirty year industry veteran, Patrick has been involved in all things automobile in the north, east, south, and west. Salesmen, dealership owner, car washer, you name it--Patrick's been there, and probably in your state, too. Gaining experience in so many areas helped form his belief that the customer is always the focus, and that each person matters. Though he enjoys large metal objects (with wheels), he's also an avid outdoorsmen. When he's not busy changing zip codes, you may find him fishing, swimming, or just relaxing in the great outdoors.
Patrick Blackburn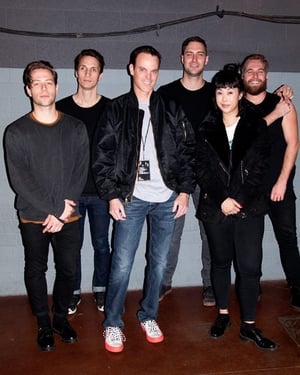 West coast native Patrick Blackburn appreciates more classics than just cars--he's a man of the arts. A book collector, Patrick estimates he's got over 2,000 books signed by the author. He's also a self-proclaimed music fanatic, making it his personal goal to see a live show once a week whenever possible. He's even taken it upon himself to save his 16 year old niece from a life of teen pop music, taking her to concerts so she can learn to appreciate good sound. Patrick loves alternative and indie rock music best, especially when it involves hanging out backstage [as pictured below with New Zealand's indie electronic band Naked and Famous]. He's even planned his summer travels around the music, making sure to hit two concerts in London on his European excursion. When he's not reading or jamming out, you might find him at his alma mater, UCLA, following his old tennis team or keeping up with any sport. Patrick manages the field sales force west of the Mississippi with gumption, expertise, and a solid book recommendation from time to time.
Vickie Bowser: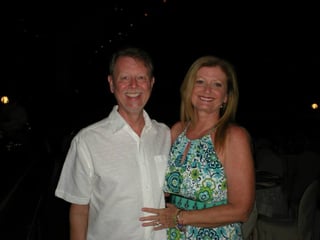 Our veteran, Vickie Bowser, has been with us the longest. This Florida girl has ridden about a gazillion miles on her bike in the USA and in Europe. She can be found paddleboarding or floating in the pool with her husband, Scott. Vickie is our go-to VPE on all things Subaru and quick-witted comebacks.
Bob Smith: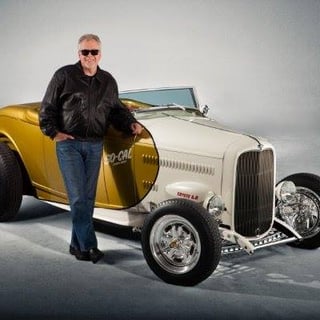 Then there's Bob Smith--what a catch! Bob has been a dealership general manager and worked with multiple brands prior to becoming an Insignian. He knows his way around a dealership better than most, so don't be surprised if you lose him somewhere in the parts warehouse. He's probably just checking inventory. Former president of Detroit Street Rods, Bob is also a classic cars fanatic. You'll have the pleasure of working with Bob if you're a southern dealer in the Carolinas or Tennessee.
Kurt Daughtery: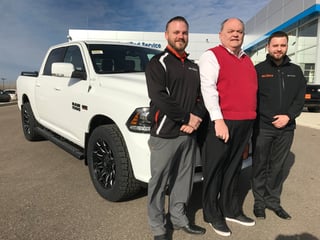 Some people are just likeable. What company doesn't want that kind of magnetic personality on their roster? Kurt Daugherty was elected business person of the year for three consecutive years by the Midway Chamber of Commerce, Edina Chamber of Commerce, and Dakota County Chamber of Commerce. Kurt has also been a long-term member of regional and local chambers of commerce. We like that about him, but we love that he spends Christmas visiting his local children's hospital dressed as Santa Claus. He's been known to throw on the red suit for a dealership party, too. Kindness can't be taught, but we'd put that at the top of Kurt's resume. If you're a dealer in the Twin Cities area, you've got access to Kurt's expertise.
Ed Murphy: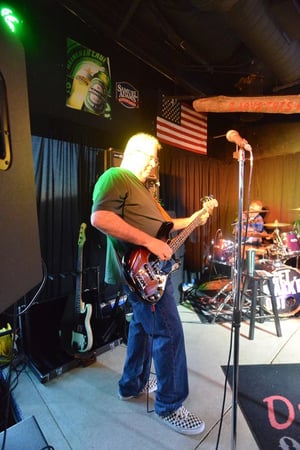 The real Ed Murphy works for us. This is no ordinary car guy. Ed is a bass guitarist and vocalist in a rock band and the cool doesn't stop there. He also restores sports cars and is a longtime member of Porsche Club of America. Ed's spent his adult life in the auto industry and is a walking encyclopedia on the subject. If you've got a question about anything from a matchbox car to the inner workings of dealership process, this is your man. Consultant takes on new meaning when you've got this level of industry knowledge.
Lance Burris: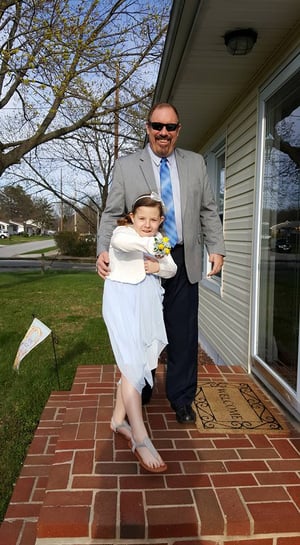 Lance Burris could teach us a few things about Vehicle Personalization, and that's why we're honored to have him as a consultant for our customers. For over twenty years he's been personalizing vehicles, including designing cars for SEMA. You may find Lance hosting your local car show in Delaware, spiking a volleyball, or dressing up for a ball--he is dad to a little girl, after all.
Jamie Perkins: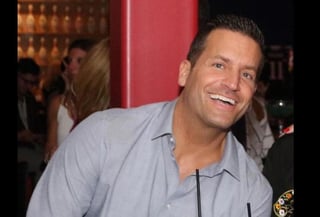 You may recognize Jamie Perkins from an automotive industry magazine--he's been published in more than 20. Jamie spent about 12 years of his career building, designing, and selling high-end audio and video systems for vehicles. In that time, he won more than 150 awards in the aftermarket 12-volt car audio industry. Automotive isn't his only passion. Jamie graduated from a vocational school, where he learned carpentry, and where his love for building things was born. An avid hiker, traveler, and fitness enthusiast, Jamie is an upbeat, positive presence. He's also a family man, and he attributes his healthy lifestyle to becoming a dad at age 40 to baby Jace.

Roger Schmidt: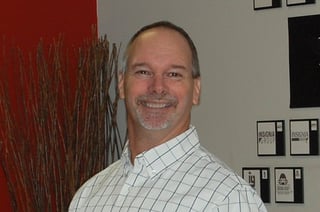 Roger Schmidt joined Insignia in 2016. When you hire him as your consultant, you're getting fifteen years of industry experience, and possibly a recommendation on your shade perennials out front, due to Roger's background in lawn and garden. Husband of thirty years to Kim, father of two grown children, and granddad to baby Harper, Roger is also an avid traveler and golfer. In his free time, Roger plays tennis on a 4.5 (advanced) league.
Jason Ludwig: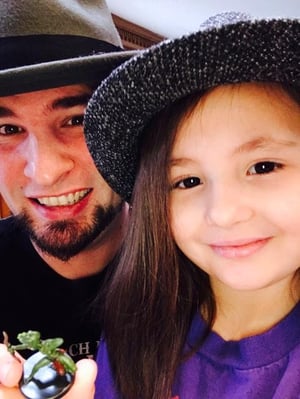 Jason Ludwig has been with us for almost a year, and has quickly adapted into the Insignia family. Jason and his wife, a clothing artisan, are highly creative. A self-published novelist and illustrator, Jason also roasts his own coffee beans, bakes, and raises two daughters. The Ludwig family's interest in fantasy and sci-fi permeates their home decor, book and movie collections and games and makes for regular attendance to the Renaissance festival. Jason has a decade of experience in car sales and management and he actually met his wife while selling cars.
Dave West: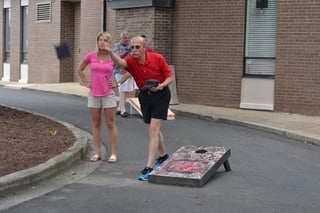 What about the consultants' fearless leader, Dave West? After 38 years of business ownership, Dave closed the doors and hopped on the Vehicle Personalization train with Insignia. He's a New England guy who picked up running one day and from that day on, if he was going somewhere, he was running. Dave has several marathons and a spatula under his belt--the man loves to cook. The whole team relies on Dave for his wisdom, coaching, and leadership.