What if you could offer an elderly driver or the parent of a new driver an extra level of protection when they buy a car from you? Imagine the impact of revealing the driver to the outside world by a simple expression of personalization. Japan has done just that.
The Wakaba mark is displayed on the vehicle of a new driver for one year after the student receives his license. The symbol alerts other drivers that the person behind the wheel of the marked car has recently learned to drive. With just a mark of personalization, drivers know who they're dealing with and to use caution. Similarly, the Koreisha mark is encouraged for drivers at age seventy, and it is required by seventy five, alerting fellow travelers that an elderly driver is inside.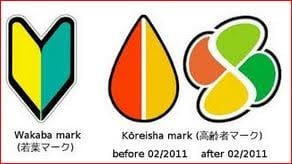 The desire for privacy may cause some to question the use of these emblems. After all, maybe you'd prefer not to be singled out as a new or elderly driver. The Japanese, on the other hand, have embraced the required symbol, recognizing the safety it brings and even making it a mark of personalization. 99percentinvisible.org explains, "Both marks are designed to convey something about the age of a driver, but also to couch that communication in friendly and humanizing iconography using organic visual metaphors."
Wakaba marks can be seen decorating every door of a vehicle in different shapes and sizes. Koreisha marks can be purchased in an array of colors and patterns. Also available are nature-inspired stickers to represent deaf or disabled drivers. Regardless of the color, quantity, or placement choice, the goal is simple: reminding drivers there's a person inside this car, and that this person calls for a little mercy.
The Wakaba and Koreisha marks in Japan are a prime example of the continued evolution of Vehicle Personalization. The industry has come a long way since car owners put images of dancing hula girls and flames on the fenders of cars. Could accessorizing vehicles in the showroom be the next big thing in road safety? Consider that dealerships could take steps in advancing road safety--talk about a one-stop shop.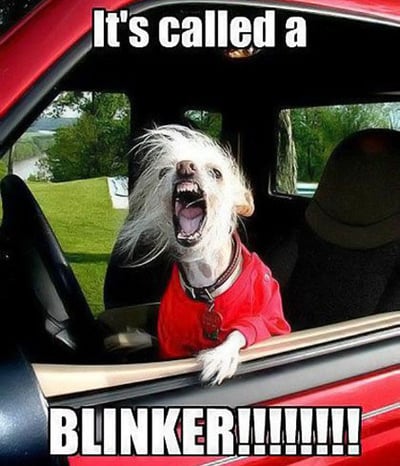 The National Highway Traffic Safety Administration reported, "a sharp decline in civility and respect for other motorists," in a study conducted over a decade ago. In 2016, AAA conducted some shocking research, concluding that nine out of ten drivers view road rage as a threat to their personal safety. What if a simple expression of Vehicle Personalization, such as a symbol printed to display the customer's favorite team, color, animal, print, etc. could cause enraged drivers to pause and recognize the object of their aggression is a sixteen-year-old high school student? Think of it as an extension of the "baby on board" sign, which was originally created to alert drivers there was a small child inside the car. In London, baby on board signs are even issued to pregnant mothers for the same reason.
What do you think? Could personalized decals alerting drivers to the humanness of the driver inside help decrease road rage?