The digital age made us all highly opinionated. There's just something about being behind a computer screen that's spurred even the most introverted of consumers to share with the world their opinion, feedback, praise, complaints, and what they ate for lunch that day. Ahh, online reviews. They can build your business or destroy the Roman empire. So how can you be proactive in using what people are saying about you to make more profit?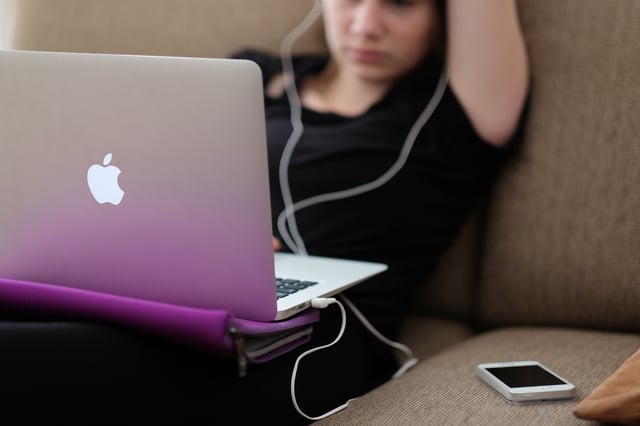 We know already that customers are going to write online reviews. We also know, with certainty, that potential customers are reading them. Compelling research compiled by Invesp states that: "Ninety percent of consumers read online reviews before visiting a business." Ninety percent! With dealerships on every corner, the importance of a satisfied customer and a positive referral is paramount to success. Why would the success of your personalization profit center be any different? It's time to get people talking about their experience personalizing their vehicle in your showroom.
First impressions count | Nothing speaks louder than a good first impression. There's no high-end marketing technique that will outweigh treating your customer really well. Make wait time comfortable. Create a shopping experience. Offer an exciting, fully stocked catalog with popular items that make your dealership a one-stop shop. Exhibit clear, quick communication between departments, and thorough follow up. Leave your customers so impressed with their Vehicle Personalization experiences - from shopping to install - that they can't help but write a rave review.
Cultivate an active online community | Make leaving a review easy. An active social media presence invites conversation from your customers and prospects. Reviews are important, so don't shy away from them. Reviewers can access Facebook, Twitter, and the like, in seconds from their smart phones. Active accounts are easily found, tagged, and connected with. Being a dealership that's actively producing content, monitoring, and responding to reviews builds your credibility and displays your dedication to the consumer. Make Vehicle Personalization a topic for review by posting things such as pictures and video of personalized inventory. Interview happy customers and post their stories. The story of satisfaction and the smiling face of a real customer to go with it is worth a thousand words.
Be responsive | Part of being an active presence involves responding to what your clientele is saying about you. When you receive a positive review about a car or an employee, acknowledge the reviewer by thanking him or her for bringing his or her business to you. If you know the reviewer personalized his vehicle, ask him how many times those all-weather mats came in handy after soccer practice, or how many "oohs" and "aahs" he's gotten from his heated leather seats. Get the Vehicle Personalization conversation flowing. It's also important to remember you'll never please everyone, and that negative reviews can happen. Potential consumers always read the negative reviews, making it crucial that you publicly respond positively with grace and willingness to remedy in whatever fashion possible. Your professionalism will go a long way toward building the image of a customer-responsive organization.
Get ahead of the review game, and put your best foot forward for every prospect, both online and in the store.