The industry is changing. Gone are the days when an automotive dealership was about moving metal and margins were high. Since the cultural shift of the 1960s, cars changed from being a mode of transportation to an expression of personality, status, or achievement, depending on your customer. With the explosion of the digital era, technology threw the industry a new challenge. Today is a world of e-commerce, online reviews, and the pressure to provide a Disney World experience to obtain the coveted perfect CSI score. Is there any way to live up to the demands? We think there is.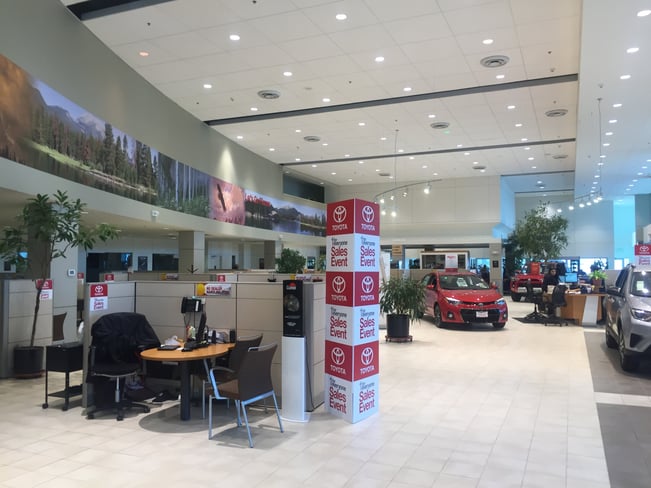 Automotive News recently published an article describing a fundamental shift in hiring stemming from the need to please your consumer. The article quotes Manager of Sales Process Development at JM&A Group, an F&I service provider and training company in Deerfield Beach, Florida, Chris May, as saying, "Historically, dealerships were very process-driven. In this marketplace, it's much more important to be customer-focused because customers are coming into the dealership with their own experiences and preconceived notions."
With the customer experience being absolutely critical, Vehicle Personalization at the point of sale kills all the birds with one stone. Except this isn't any stone. This is the sorcerer's stone. When all the variables are in place, personalization makes for a satisfied, repeat customer, healthy cash flow throughout, a dealership attracting top talent in the service drive, CSI scores to write home about, and a sales staff that will stick around to keep collecting the commission incentive you're putting in their pocket. Is it too good to be true? Experience says no. This is truly attainable.
Personalizing to promote a good experience is all about timing. Proper strategy makes for:
Customers getting the cars they want |

When you offer accessories at the

right time

in the buying process, you allow your customer to create a vehicle that caters to his or her needs, personality, and desires, while protecting the longevity of the new purchase. Rolling personalization into F&I lets your customer remain within budget and leave with something about which he is excited to provide a positive review.

Time to relax and address any objections |

Part of a favorable experience is making sure your customer is

comfortable and relaxed

. Provide a comfortable space, a drink or snack, and space to shop. Don't waste your wait time. When the pressure is off, you create an environment where you can address any objections or dissatisfaction your customer may have experienced from the time he or she walked in the store, up until this point. A listening ear and the willingness to make things right goes a long way.



A happier group of humans |

Your customer is not just entertained. Your customers leave feeling satisfied, having chosen accessories, with the salesmen's help, that they know will make them love their new car. The pressure to hurry up comes off your finance manager's shoulders as the customer sits comfortably with cold Coca-Cola

TM

in hand. Sales staff relax at the promise of a healthy CSI score and an incentive check. Parts and service enjoy increased work orders with clear communication from the front of the house. Management tracks increased cash flow. Visions of sugar plums dance in our heads.
So can you make everyone happy? No, not always. Launching a personalization profit center in the showroom, however, catapults you in that direction. Give the customer and the sales staff what they want and they'll keep coming back.