Imagine walking to the back of your lot and discovering a new vehicle from your inventory, literally picked up and put IN the dumpster. You stare in amazement trying to figure out how one of the most expensive cars on your lot is literally in the trash. Your blood pressure rockets as you realize that's about $70,000 your dealership is about to write off to salvage...gone.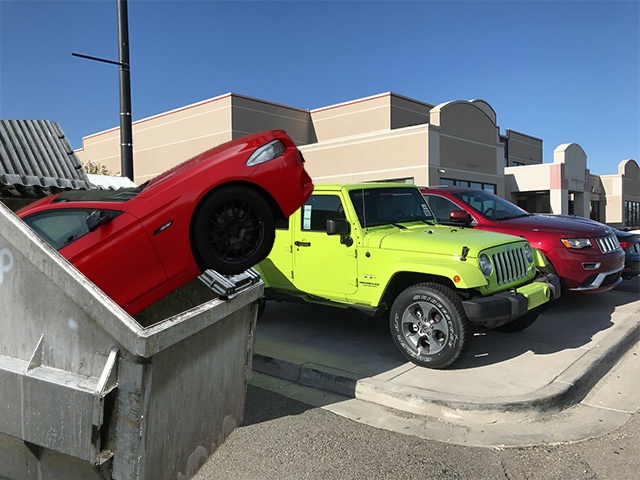 Now, apply that reaction to watching another sales person quit. According to recent studies, dealerships literally lose $70,000 to $100,000 per year on expenses related to sales staff turnover.
A study conducted by Cox Automotive found employee turnover rate in the showroom is a staggering 67%. The research, published by Auto Remarketing, found dealerships spend an average of $10,000 per new hire, and about 7 out of 10 of those new hires throw in the towel shortly thereafter. With those figures in mind, dealerships with a modest staff of just 10 salespeople torch upwards of $70,000 every year. Auto Remarketing makes the solid point that a lack of training leads to this astonishing turnover rate. We believe there's a way to stop this runaway train.
Vehicle personalization, a multi-billion dollar industry, offers massive profit potential--and dealerships need it. After all, a store losing grievous amounts of money restacking their sales floor every quarter is looking for a way to make up for dollars lost.
What if you could do more than gain back what you're losing? What if you could retain qualified new hires, add front end gross, improve CSI scores and create repeat business? Whether the problem is big or small, stores can turn this around by tapping into customization culture.
The advantages of presenting personalization in the showroom at the point of sale are a mile long. At the top of the list, you'll find customers getting exactly what they came for at an affordable monthly rate.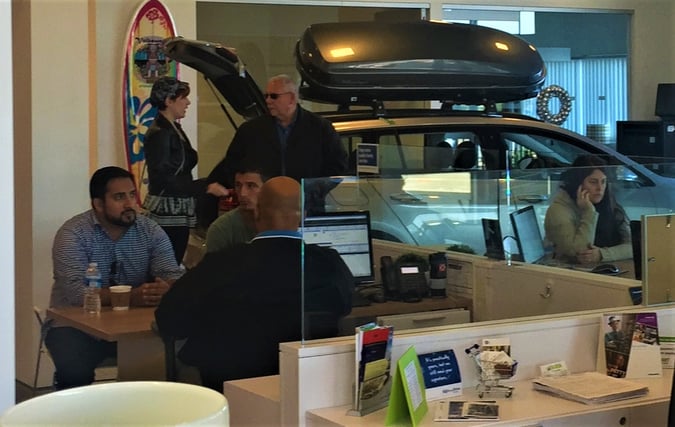 Accessories catering to the customer's lifestyle and personality create excitement, boost CSI scores, and a instill a sense of ownership. Satisfied customers are repeat customers, creating brand or dealership loyalty.
The win for sales staff? Accessory sales create added income for your sales staff. Teams providing Vehicle Personalization in the showroom commonly have folks bringing home an additional $1000 per month. It's an instant raise to a sales person and you didn't pay any additional gross on the vehicle.
It also give the sales staff another fresh opportunity to hit number one on the leaderboard daily. Competition that's realistic for all, motivated by incentive, creates a healthy environment.
The proper process takes pressure off the salesmen to sell accessories, and instead allows them to present a customer with options. The customer shops, the sales person gets a break. Each party is renewed. The pressure dissipates, while the profits climb. It's a beautiful thing.
While attainable, the process doesn't happen without purposeful intention. The same way the absence of new hire training leads to disaster, an accessory program that's slapped together will end like a cringe-worthy clip from Tommy Boy.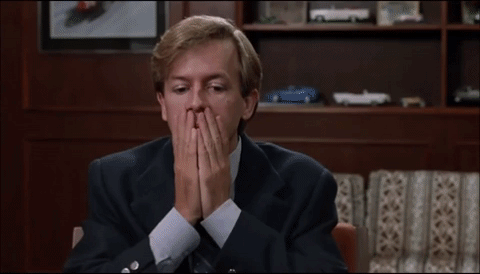 Tommy Boy. Courtesy of Paramount Pictures.
There's an art to putting the process together to cater to the management team's vision, departmental needs, and individual dealership personality. It's not just the sales team that needs training--management should seek expert consultation on how to structure commission, what to present as a lead product, how departments will communicate seamlessly, and which accessories should bundle together as a custom package for maximum effectiveness.
Sales staff is trained to start the accessory conversation at the trade, learn about their customer to intelligently make suggestions, skillfully fill wait time, and become confident as the expert on vehicle personalization.
With over a decade of experience creating personalization profit centers, Insignia finds that it's the training approach that develops over time creates lasting success. Training, revisiting, refresher training, and continued support in the ramp-up period makes for dealerships that sell over a million in accessories year after year.
Stop kicking cash to the curb and retain that cash for your bottom line. Source qualified candidates and keep them with personalization incentives and thorough training.