A thriving dealership knows to never miss an opportunity with a captive audience. Automotive Broadcasting Network cites 400 million hours of wasted in-store time spent by Americans in a year. Too many dealerships herd these consumers, waiting on service or F&I, to solitary confinement with a cup of bad coffee and a fish tank to entertain them.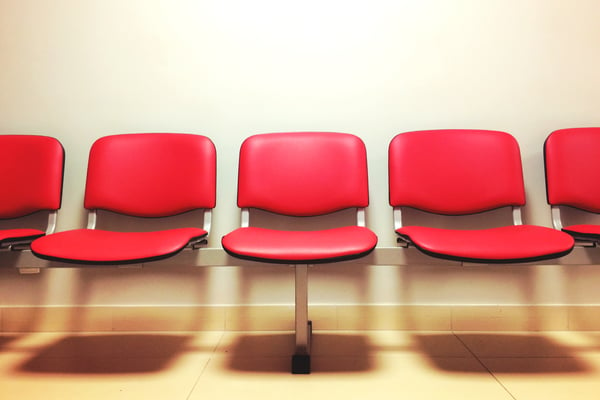 How can dealerships capitalize on wait time without selling your customer into a coma? This is vehicle personalization prime time. When a customer gets to the waiting stage in your dealership, he or she is already committed, or already is the owner of their vehicle. Service customers have driven their car enough to know what's less than perfect, and a new car owner is excited about the possibilities. Now it's up to you, the expert, to educate them on a product they may not know they need before they spacephone (
verb: To space out on a smartphone, being distracted and oblivious to surroundings.
)
Remember, it's foolish to think everyone walking through your doors knows what Vehicle Personalization is. Buyers buy what they think they need, so why not shape your customer's need for personalization?
Consider the service customer
This customer's first stop is the service drive before making their way to the best seat in front of Roseanne reruns. Every member of the service team should be trained to warmly greet each customer, thank them for their business, and walk them to the waiting room. This is a prime location for an interactive kiosk that allows your customer to peruse their personalization options in a low pressure environment. Service employees can grab their customer a bottled drink and pull up their exact year, make and model on the kiosk and return to their department. Without pushing a purchase, customers have a plethora of customization options for their vehicle at their fingertips. All of a sudden, the customer is finding solutions to pain points. The all-weather floor mats to keep the interior looking new. The cargo area net to keep belongings from sliding. The remote start to shave time off their morning commute. Before you know it, Roseanne has lost its luster and your customer is asking for your product.
Be sensitive to your new car customer
The buyer has spent a significant amount of time researching online, test driving, and negotiating price. The commitment level is high, and it's the dealership's responsibility to make sure each customer gets the most out of this decision. Salesmen, make your customer and their family overly comfortable, well nourished, and happy, then soft pitch personalization. Use an easy lead-in product, such as first oil change free. Show the customer you've been listening by recommending lifestyle appropriate customization. Make sure they know what their options are, then leave your customer alone for a few minutes to continue clicking through their options and enjoying a little downtime. Return in a reasonable amount of time to close the sale. Never leave your customer alone long enough to count the fish in the showroom tank.
A few minor adjustments to your process can cut down on wasted customer hours and untapped opportunity. Don't miss out on engaging your captive audience while customers are sitting in your store.