What if Vehicle Personalization became the foundation of the sales process, rather than something tacked on to the end of a lengthy negotiation? That's exactly what Insignia's upper- Midwest expert, Kurt Daugherty, is suggesting. The dealers Kurt works with know he's a proponent of starting with the trade, seamlessly weaving Vehicle Personalization into the conversation--and with good reason.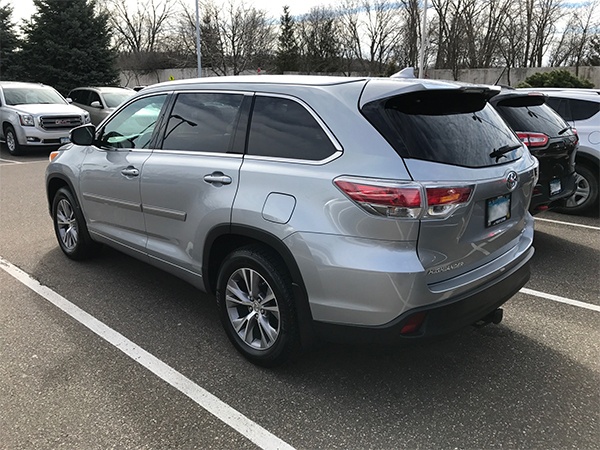 When a member of your sales team greets your trade-in customer in the showroom, there's an opportunity to evaluate pre-existing accessories and start a dialogue about Vehicle Personalization right off the bat. While looking at the consumer's trade-in vehicle, the salesperson pointing out the personalization items to which the consumer has grown accustomed, opens several doors at once. These become valuable, particularly after the consumer has decided to purchase a vehicle.
Door number one | It's unwise to assume that your customer knows that any particular item is an add-on. The average person may recognize a navigation system as an upgrade, while considering aftermarket all weather mats standard. It's important to comprehend the layman's grasp of what any given vehicle includes, and what it can be customized to include. Using your tact and expertise, this is a perfect opportunity to point out the value of accessories on your customer's car. A salesperson can find out which ones the consumer has used extensively, and, thus, which ones he might want added to a new car.
Door number two | Beginning the trade conversation with accessories helps you learn about your customer's lifestyle. That knowledge transitions beautifully into the shopping experience, ideally while waiting to go into F&I. You may find a person who needs cleanliness and organization to thrive. Make a mental note to start off with trunk organizers and work up to custom protection packages. Maybe you realize you've met a family man, who loves chauffeuring for the grandkids. Perhaps the headrest DVD system is going to be the icing on the cake. Did your customer mention pain in her back? Would heated leather seats not only make the vehicle more beautiful, but also allow this person to be more comfortable in the car? Take the time to get to know the person by asking questions and listening carefully.
Door number three | When you begin the conversation with personalization, it's easy to establish a common understanding that some accessories meet a need. The beauty of having that commonality with your customer is two-fold. First, you learned who the person is and what she needs, thereby allowing you to offer accessories that add value to her driving experience. Secondly, your accessories presentation changes from a sales presentation to a shopping experience for a customer who doesn't need to be convinced. Sales representative, you're free to offer guidance, grab your new friend a cold drink, and relax, as your consumer personalizes their new vehicle. Isn't that easier than trying to sell something else on top of a car?

Start the Vehicle Personalization conversation at the time you discuss the trade-in vehicle. Win the approval of your customer with a relaxed approach that results in satisfied repeat business, added front end gross, and improved CSI scores.