Just a few short years ago, Insignia Group was a team of fewer than twenty, with a field sales staff of four. Though our customer base was peppered across the nation, the pairing of our in-house customer service team and outside field team serviced our dealerships from coast to coast.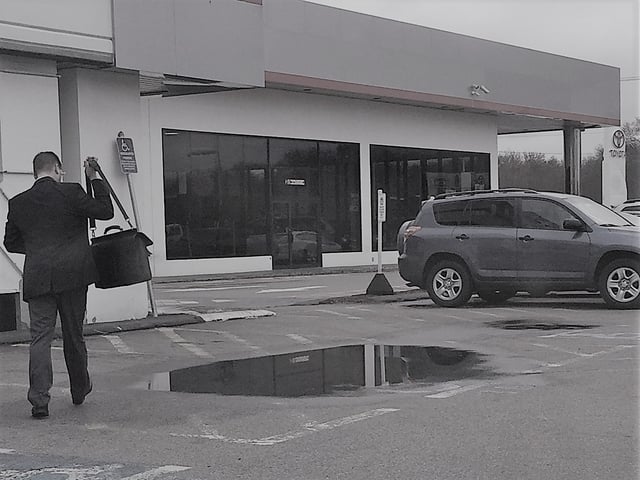 As the accessories industry evolved, the company began to take a closer look at what an outside sales rep for Insignia brings to a dealership. Was sales rep even the right term? Ask any dealer who has launched a personalization profit center in the showroom. He'll tell you he didn't just buy a product and get going. Car buyers were personalizing their vehicles. With that in mind, the title Vehicle Personalization expert was born, and our consulting model took shape.
At Insignia, our outside team is not made up of sales reps. Rather, the outside team is comprised of consultants who partner with dealerships to launch successful accessories programs from the showroom to the service lane. We work with dealerships of varying sizes, brands, and personalities to create a plan of execution with the management team, train the staff, and help launch the program. Our VPEs know that membership in the million dollar club doesn't happen overnight, and we're in it for the long haul.
So, who are these experts? Well, it's safe to say our team has grown alongside the business. In the past month, we hired on our sixteenth consultant and what can we say? We're proud of them.
Vicki Bowser: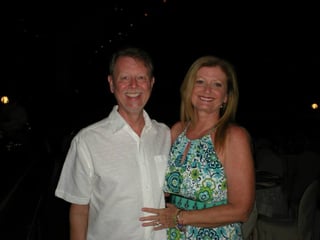 Our veteran, Vickie Bowser, has been with us the longest. This Florida girl has ridden about a gazillion miles on her bike in the USA and in Europe. She can be found paddleboarding or floating in the pool with her husband, Scott. Vickie is our go-to VPE on all things Subaru and quick-witted comebacks.
Bob Smith: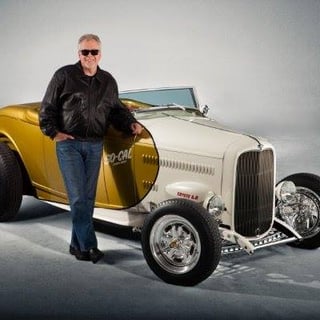 Then there's Bob Smith--what a catch! Bob has been a dealership general manager and worked with multiple brands prior to becoming an Insignian. He knows his way around a dealership better than most, so don't be surprised if you lose him somewhere in the parts warehouse. He's probably just checking inventory. Former president of Detroit Street Rods, Bob is also a classic cars fanatic. You'll have the pleasure of working with Bob if you're a southern dealer in the Carolinas or Tennessee.
Kurt Daughtery: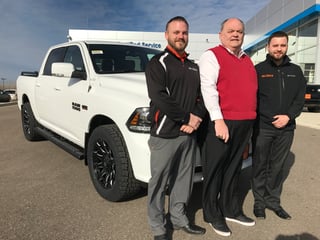 Some people are just likeable. What company doesn't want that kind of magnetic personality on their roster? Kurt Daugherty was elected business person of the year for three consecutive years by the Midway Chamber of Commerce, Edina Chamber of Commerce, and Dakota County Chamber of Commerce. Kurt has also been a long-term member of regional and local chambers of commerce. We like that about him, but we love that he spends Christmas visiting his local children's hospital dressed as Santa Claus. He's been known to throw on the red suit for a dealership party, too. Kindness can't be taught, but we'd put that at the top of Kurt's resume. If you're a dealer in the Twin Cities area, you've got access to Kurt's expertise.
Ed Murphy: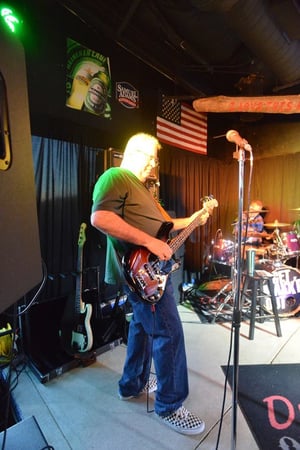 The real Ed Murphy works for us. This is no ordinary car guy. Ed is a bass guitarist and vocalist in a rock band and the cool doesn't stop there. He also restores sports cars and is a longtime member of Porsche Club of America. Ed's spent his adult life in the auto industry and is a walking encyclopedia on the subject. If you've got a question about anything from a matchbox car to the inner workings of dealership process, this is your man. Consultant takes on new meaning when you've got this level of industry knowledge.
Lance Burris: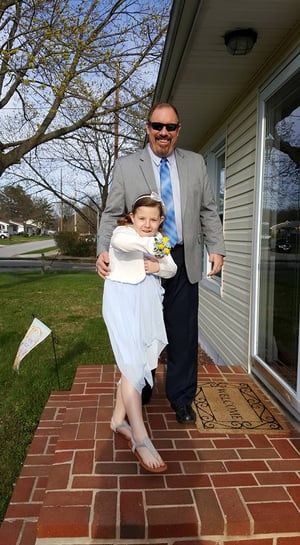 Lance Burris could teach us a few things about Vehicle Personalization, and that's why we're honored to have him as a consultant for our customers. For over twenty years he's been personalizing vehicles, including designing cars for SEMA. You may find Lance hosting your local car show in Delaware, spiking a volleyball, or dressing up for a ball--he is dad to a little girl, after all.
Jamie Perkins: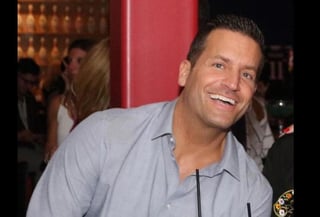 You may recognize Jamie Perkins from an automotive industry magazine--he's been published in more than 20. Jamie spent about 12 years of his career building, designing, and selling high-end audio and video systems for vehicles. In that time, he won more than 150 awards in the aftermarket 12-volt car audio industry. Automotive isn't his only passion. Jamie graduated from a vocational school, where he learned carpentry, and where his love for building things was born. An avid hiker, traveler, and fitness enthusiast, Jamie is an upbeat, positive presence. He's also a family man, and he attributes his healthy lifestyle to becoming a dad at age 40 to baby Jace.

Roger Schmidt: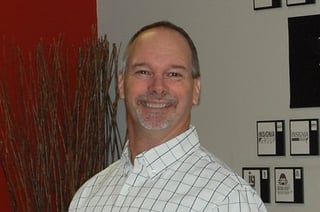 Roger Schmidt joined Insignia in 2016. When you hire him as your consultant, you're getting fifteen years of industry experience, and possibly a recommendation on your shade perennials out front, due to Roger's background in lawn and garden. Husband of thirty years to Kim, father of two grown children, and granddad to baby Harper, Roger is also an avid traveler and golfer. In his free time, Roger plays tennis on a 4.5 (advanced) league.
Jason Ludwig: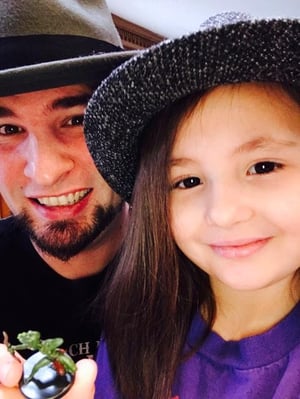 Jason Ludwig has been with us for almost a year, and has quickly adapted into the Insignia family. Jason and his wife, a clothing artisan, are highly creative. A self-published novelist and illustrator, Jason also roasts his own coffee beans, bakes, and raises two daughters. The Ludwig family's interest in fantasy and sci-fi permeates their home decor, book and movie collections and games and makes for regular attendance to the Renaissance festival. Jason has a decade of experience in car sales and management and he actually met his wife while selling cars.
Shawn Skalski: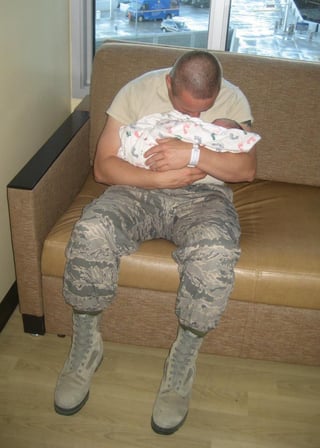 Shawn Skalski is the type of guy who could be working anywhere, and we're proud to call him one of our own. A high-ranking Air Force reservist with an impressive skill set, Shawn is also a proud papa to two little boys and an avid motorcyclist. Shawn was in the personalization industry long before it blossomed into a billion-dollar segment. His background includes working for an aftermarket retailer, and before joining Insignia he was the Accessory Manager at Larry H. Miller Toyota in Colorado Springs for six (6) years.
He is one of our top performing consultants and has transitioned into our National Sales Manager role in the last several months. In his free time, he loves long walks and flowers, and talking about his feelings. (Disclaimer: The last sentence is potentially a string of lies.)

Dave West: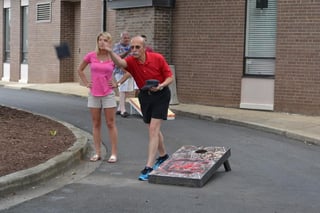 What about the consultants' fearless leader, Dave West? After 38 years of business ownership, Dave closed the doors and hopped on the Vehicle Personalization train with Insignia. He's a New England guy who picked up running one day and from that day on, if he was going somewhere, he was running. Dave has several marathons and a spatula under his belt--the man loves to cook. The whole team relies on Dave for his wisdom, coaching, and leadership.