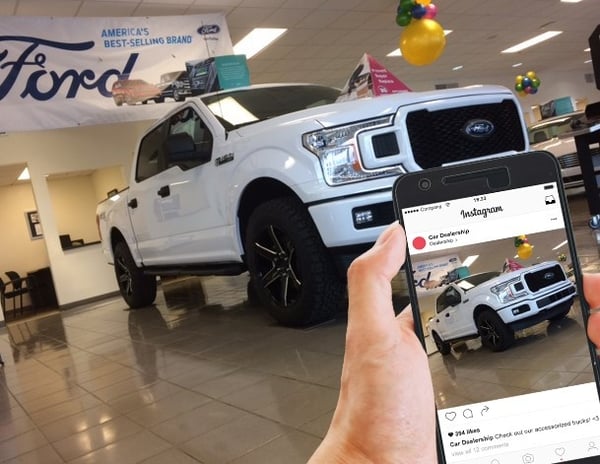 Just a few years ago, you could resist the social media temptress. No, it wasn't popular, but you could pull it off. Swim upstream a bit. Dabble, but resist diving right in. No more. The social media beast is hungry and it eats a full time salaried position at your dealership for breakfast.
Society as a whole has embraced the culture of social media and the ease of access to search, shop, and even sell from an online platform. Your grandmother has been on Facebook for two years and is ready to move on to Instagram. Your customer is no exception--and you'll lose business if you don't believe it.
Texan Vehicle Personalization Expert Maurice Lockett says the implementation of social media across a variety of platforms is his best practice tip for every dealership he trains. "Facebook has a marketplace for shopping which I'm personally addicted to," Maurice explains. "And chances are, you've got a customer that knows more than a little bit about it, too."
In 2018, a dealership without a Facebook page isn't even an option--but Maurice would argue that a dealership without a highly active and engaging Facebook page isn't an option either. More than that, entrepreneurial Instagram mega star Hilary Rushford of Dean Street Society teaches that research shows people are on Facebook to connect with people, and they're on Instagram to buy. Dealers, Facebook just isn't enough anymore.
Instagram, Twitter, and mega popular Snapchat all provide visual content to be viewed anywhere at any time. Your most stunning, upfitted vehicles don't have to sit on your showroom floor holding expensive accessories that you could be using for other orders in the parts department. Simply accessorize, snap, and share—then undress the vehicle and do it all again tomorrow.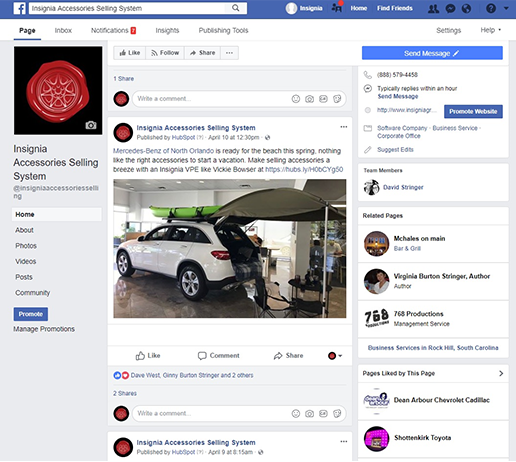 The WOW factor of an incredible image on social media reaches farther and faster than any commercial or direct mailer ever dreamed. "I teach my stores that by sharing great images on these platforms with a description and contact details, they've got a virtual billboard plastered everywhere, on everything."
This technique is what Maurice finds is the missing element that takes a store's success and skyrockets it to the next level. With online platforms growing and emerging all the time, staying on top of social media is a full time job. Literally. You need a full time employee to manage and monitor the gargantuan that is social media.
Publishing personalized vehicles on social media targets any and everybody without limiting the target audience. A dealership in one city can capture the attention of a potential vehicle buyer miles away with a compelling video or image posted to social media. Before the connectivity craze, that same buyer would've gone into his local dealership and chosen from what was available but today, they find out you have it by simply checking their phone.
"When I surf social media--Instagram for example, based on my interest I can view images of vehicles from all around the world. Close to half the world's population is on some type of social media and over 60% of online shoppers say that a video or image help them make their final purchase decision. Those are statistics a dealership in the personalization game, or let's face it—the car selling game, can't ignore.