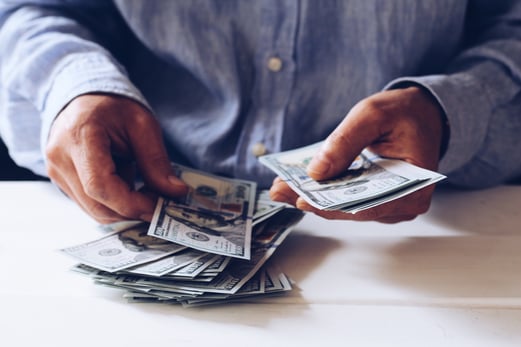 Every year, dealerships across the nation leave hundreds of thousands of dollars on the table.
Though 2020 brought hardship to the industry, 2021 brought record sales numbers that are only expected to rise this year. It's good news, but it's unstable at best. Nobody saw the pandemic coming, the chip shortage was unprecedented, and digital retailing fundamentally changed car buying. So what's a dealership to do? Take hold of what's historically unchanging and sweep up that $460,000 in accessories to start. That's right, according to the latest report, New Vehicle Dealerships are responsible for $6.9B in accessory sales every year, so that means if you aren't making at least $460,000 a year in accessories, your competitor is taking your money. Of course, dealers with the right accessory process will find much more than that.
Is That Math Right For Dealership Accessory Sales?
Yep. SEMA reported $6.9 billion in accessory sales came through New Vehicle Dealerships. Divide that astronomical number by the number of new dealerships (none of the luxury brands are included in the revenue or dealer numbers) in the United States. You land on $460,0000 in revenue that every store in the country should be earning. The multi-billion-dollar accessory industry is only projected to grow. If you aren't presenting accessories at the point of sale with every car deal (online or in-person), the amount of missed revenue will continue to stack up as well.
We Came Close to That in Revenue
So you got pretty close to that number in revenue? If all 15,000 dealerships are genuinely taking their fair share of the market, that means you're pulling in the average. In actuality, only around 8% of dealers take their piece of the pie, making your potential revenue soar. If your competitor doesn't want their market share, take it yourself! Your store's potential revenue in accessory sales could be between $2M-$7M easily, year after year. With the right process in place, you could make more revenue in vehicle personalization this year than you ever dreamed. It's all about proper implementation, strategy, and tools, all of which are available by the multitude.
That's A Dream Number; We Could Never
Not all brands are indeed as easy to accessorize as others. No one puts a high-dollar performance package on a Kia Soul while all Jeep owners are ready for the works. Regardless, thousands of accessories can be added to any vehicle brand. A 2005 Chrysler Pacifica can be accessorized to make it more convenient or comfortable to drive, and a 2022 Ram 1500 can be accessorized for the same reasons.
Items like all-weather floor mats, window tint, heated and cooled leather seats, cargo organizers, and door edge guards are beneficial for any driver of any car in any location. Those are just the basics. Brand-specific accessories, seasonal accessories, hobby-specific add ons, custom dealer packages, and more are at your fingertips. Your store could hit those staggering numbers if you commit to making accessory sales a part of your sales process, presenting to every customer, every time. Simple lead-in products like floor mats or cargo trays easily transition into higher ticket items. Let's say your store sells 2,000 vehicles per year. If all those vehicles get floor mats ($170) and cargo trays ($138), you'd add $621,000 to your front-end gross before you even get into technology upgrades and the like. The point is the opportunity is there, and dealers are capitalizing on it. Why not you?
According to SEMA, $6.9 billion is already being made right now. Simply put, most dealerships aren't using the correct methods to tap into personalization profit, therefore giving the lion's share to a few stores. Stores making millions in accessories year after year put in the work to create a streamlined process, make accessories prominently available online, utilize their showroom for personalization, invest in continual training as sales staff come and go, and are using the best accessory sales tools available (not the cheapest/OE provided).
Ready to Successfully Sell Accessories?
You could partner with Insignia Group and gain expertise, guidance, and support to become profitable quickly. Insignia Group is proud to partner with multiple digital retailers (CarNow, Roadster, ClickLane, etc.) to make selling accessories a breeze, whether your customer is in-store or online. So stop leaving money on the table and contact us to speak with one of our consultants about a personalized process for your store.
We look forward to working with you. Contact us today to get started on improving your accessory sales!
Success Stories You Might Be Interested In: