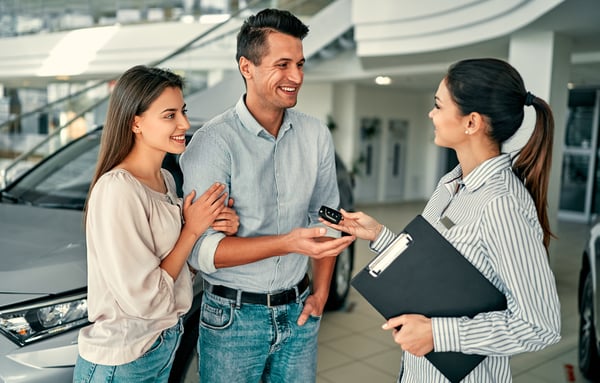 Over the last couple of years, dealer-installed accessories were the most popular girl in school. Salespeople that were used to hustling every month were suddenly taking custom orders from a comfortable seat. Online shoppers perused their options from home with no pressure and added accessories to create the perfect vehicle, even waiting months to receive them. Scarcely anyone would dare ask the dealership to strip accessories off a vehicle, knowing the salesperson would likely move to the next in line for top dollar.
If order-taking days taught us anything, it's that accessories can be an easy way to boost profits and create sizable incentives for your sales staff. And that's pretty attractive, especially as things return to normal. Salespeople are back to grinding to meet their numbers, and dealerships are going back to more standard pricing.
The automotive industry has been shaken and stirred yet continues to evolve. If there's one thing we can take with us into the next phase of the auto industry, it's the power of accessories.
The unphased, unbothered, largely untapped market of accessories is available to your dealership now. You should sell online, in-store, and in combination with dealer-installed options.
Dealer-Installed Accessories Are Easy
Dealer-installed accessories (DIA), like port-installed, check important boxes for dealers. Most dealerships know which accessories customers are unlikely to bat an eye at and outfit their vehicles accordingly. Trucks and off-road vehicles are some of the easiest to add DIA to, yet even simple sedans are eligible for add-ons like all-weather mats, door edge guards, and more.
On the downside, customers sometimes use the accessories as a bargaining chip. After the dealer has spent the time to install them, the customer may push back and ask for money off—since | insisting they "didn't want the accessory in the first place." And that can be a bit of a punch in the gut. Still, most dealerships find that to be the exception, making dealer-installed accessories worth it to add PNVR.
Don't Sell Yourself Short
Don't stop at dealer-installed accessories. If you do, you'll miss out on other major add-on options. Like a lot. Even when you're selling a vehicle with dealer-installed options, it's unlikely to cover the full scope of opportunities for the customer. Asking good questions and building rapport with your customer will reveal any potential accessories that you can offer at the point of sale.
Point-of-sale accessories provide multiple benefits for your dealership. Your store makes money off the installation, which isn't possible with DIA. Dealers who offer incentives to their salespeople for accessories will reduce turnover as it becomes easier to make more money on car sales. Lastly, point-of-sale personalization is unassuming. Your customer is in control of what goes on their new vehicle—giving them the chance to roll accessories into F&I and get them under warranty. The result? Better CSI scores, rave reviews, and repeat business. And who doesn't want that?
Insignia Group Can Help
Insignia Group is the leading provider of digital accessory selling systems nationwide. Our sleek interface allows dealers to offer accessories at the point of sale, filling wait time before F&I. Dealerships who utilize the Insignia Group system add PNVR, reduce turnover, add to front-end gross, and increase customer satisfaction—all with a low-pressure presentation.
Today, we're also partnered with major digital retailers to make sure accessories are in front of your customer no matter where they're shopping. No more missing the boat. No more eating installation costs. Just dealer custom pricing on accessories, real-time updates, and accessories for all.
Contact us today to see if we're partnered with your digital retailer and how we can help boost your revenue this year.