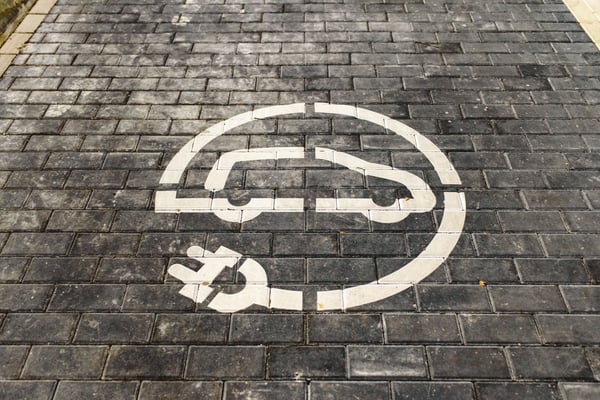 A steady uptick in the adoption of electric vehicles spurred almost all major brands to create an electric model. While some automakers are still dipping their toes in the pool, others have made a splash, pledging to go all-electric within the next decade.
As popularity increases, so does affordability. EVs were once poised to cater to an elite market. Today, brands like Nissan, Ford, and GMC offer electric vehicles priced for the average car buyer. In the next two to three years, many more models are expected to be available, and dealers can look forward to having EVs as commonplace cars on the lot.
Electric vehicles need less maintenance and require fewer parts. If there's one thing that is certain to remain the same, it's the consumer's innate drive to personalize. EV buyers are self expressionist, potentially even more so than gas-powered buyers. That's good news for fixed operations, which can significantly impact their bottom line with accessory sales.
Now is the time to prepare for the changes to come. Here are five electric vehicle accessories to add to your catalog so your dealership can be a one-stop shop for EV buyers.
1. EVSE Adapters
With so much brand variety in electric vehicles, consumers may find themselves at a charging station that doesn't match the type of plug they have. The likelihood of running into that problem can increase when customers travel and have to use charging stations they're not accustomed to. Enter the EVSE adapter. EV drivers who keep an adapter in their vehicle will have the peace of mind of knowing they can plug in anywhere. The first time they need to use it, they'll be glad they bought it from you at the point of sale. This is an accessory you definitely don't want to realize you need when you're out of power.
2. EV Charger Plug Cover
Gas car drivers have to pump gas in the rain, and electric vehicle drivers will run into needing to charge up in the rain, snow, ice, and other weather conditions. A charging plug cover is an affordable lead-in product to the accessory presentation and should be considered a necessity for EV sales. The cover adheres to the car with magnetic strips that can bear almost ten pounds (like snow, for example). Waterproof canvas and Velcro straps keep the charging cover in place, making sure it doesn't slip off during use.
3. EV Charging Cable Protector
A charging cable protector can extend the life of the charging cord. Heavy-duty protectors allow owners to plug charging cables into the garage and charge a vehicle that's outside without fear of smashing the EV cable under the garage door. This is especially useful if the customer is charging their vehicle overnight and doesn't want to leave the garage door open. The cable protector is strong enough that it won't crack if it gets stepped on and could be described as highly affordable insurance for an expensive charging cable.
4. Cable Hanger
Cable hangers (or cable docks) will help customers keep their charging cable neat and organized, preventing it from getting damaged. They're available in several different shapes and types, with mounting capabilities. When the customer isn't using their cable, they'll simply wrap it around the holder to store it. These docking stations run between $10 and $30, while a replacement charging cable can be hundreds of dollars—making this a no-brainer accessory for any electric vehicle buyer.
5. Home Charging Station
A home charging station is a convenience accessory for some electric vehicle drivers and a necessity for others. Depending on the accessibility to public charging stations and the distance of daily commutes, some customers will be compelled to have a charging station at home. Even customers who don't think they'll need it may be enticed if they can purchase it from your dealership and can roll the cost into financing.
Opening the accessory presentation with helpful accessories for electric vehicles will provide opportunities to sell regular OE items as well. Products like all weather mats, cargo organization, racks (and more) are universal. When you position yourself as the one-stop shop for electric vehicle consumers, you'll sell more accessories naturally.
Insignia Group Can Help
Insignia Group is the leading provider of accessory selling systems in dealerships nationwide. Whether your customer is shopping in-store or online, you need the ability to get accessories in front of them early and often (with accurate dealership pricing). Our user-friendly system provides OE accessory information, as well as the ability to enter custom packages and accessories. With Insignia Group, your dealership can easily present (and sell accessories), set your own labor times, track individual accessory sales, monitor the most popular items, and streamline communication between departments. Get ahead of the game and start your accessory program today. Contact us for a demo.