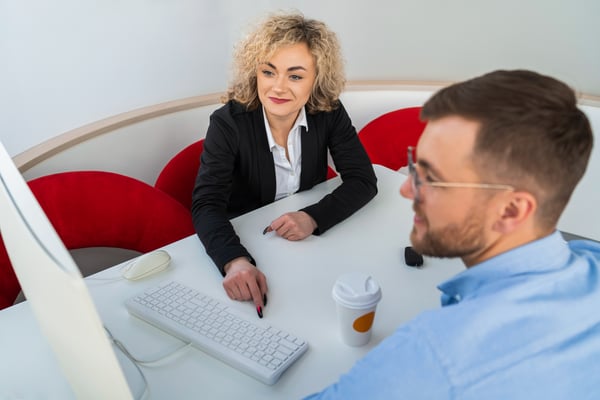 The fear of ruining a carefully constructed car deal has got salespeople in a chokehold. The very mention of accessories makes some break out into hives, while others take a deep breath, knock on wood and go for it with gritted teeth.
Then there's the other group of people. This group is in a rhythm of presenting accessories to online shoppers, as well as at the point of sale. Recommending accessories should happen throughout the car buying process, like second nature. The end result is happier, stickier customers and happier salespeople—especially when the end-of-month commission drops.
When done right, offering accessories is far from fragile. Your customer is going to accessorize their car regardless. The only question is whether they're spending their money with you or with an aftermarket vendor.
Sell Accessories Without Luck
No, successfully selling accessories isn't a matter of luck. It's a skill that anyone can learn, made simpler with the right tools. Here are three ways to sell more accessories that you can implement today.
1. Cover All Your Bases
Create your own luck with a strategy. One of the easiest ways to spark interest in accessories early is to appeal to the eye. Put accessories in front of customers early and often with digital retailing. Make showroom vehicles sing with carefully chosen add-ons, appealing to anyone. You know your brand, and you know your customers. Using your experience, make dealer-installed accessories work for you by pre-loading cars with the most popular accessories—just don't stop short. Even an accessorized car doesn't give your customer all their options. Never skip the critical step of offering accessories at the point of sale, ideally during wait time for F&I.
2. Use
"No Thanks"
Wisely
Hearing "no" is just part of sales, and car salespeople are very accustomed to it. So why freeze up when it comes to accessories? As the expert on the vehicle, it's only right that you'd recommend popular accessories that would make your customer's life easier and drive more comfortable. Once dealers realize that customers will inevitably buy accessories regardless, presenting to every customer just makes sense.
Register every single customer in your accessory system, even if they turn you down on accessories. An easy way to do that is to use the accessory system as an electronic We-Owe. Register the customer, add the We-Owe information, and add the most popular accessories for their vehicle to the cart. Then simply print it out and let your customer leave with it, along with their log-in information. Now you've put it in front of them and made it easier for them to add the accessories on later when they realize they wish they had. Lastly, follow up with an email because losing paperwork is universal.
3. Stay the Course
When you follow a clearly defined process of presenting accessories and implement best practice tips, you will be successful. And not in an ambiguous way—successful as in dollars and cents. The kicker is this: you have to stay the course. You can't expect to make real money overnight or with sporadic effort. The good news is, the vast majority of dealerships who commit to accessory sales with the right tools and process gain real momentum in ninety days.
Insignia Group Customer Success Consultant Roger Schmidt recalls how a Mazda store in the western United States went from zero to just under $30k in accessory sales in three months.
"I noticed this dealership using the accessory system as a parts lookup tool, not selling anything at all, and I knew they had the potential to do this the right way. We sat down towards the end of the spring and created a process, choosing a point person for accessories. By mid-summer, they'd hit $27,000+ for two consecutive months."
Get the Right Resources in Place
Somewhere over the rainbow is your next incentive check, and it's just waiting for you to get there. No lucky penny or rabbit's foot required. There's a billion-dollar accessory industry serving up variety all day long, and it's yours for the taking. The only thing you need is the willingness to follow the process and see it through. You don't have to be lucky to sell accessories—you just have to offer them.
Insignia Group can help. We've been helping dealerships sell more accessories for more than two decades. Today, dealerships are presenting accessories online through digital retailing as well as at the point of sale in-store, and we're with you every step of the way. The Insignia Group system is customizable to fit your needs, including dealer custom pricing and packages, because the one size fits all approach isn't our style.
Ready to get started on your road to profitability in accessory sales? Reach out to us. We'd love to chat.