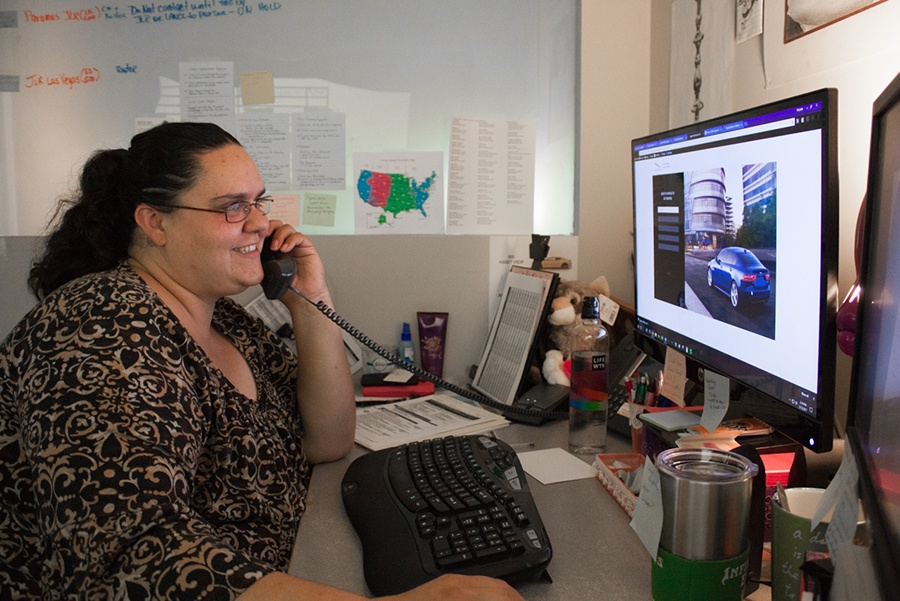 You talk, I'll listen- Committed to helping, your dealership has many ways to communicate with Insignia. What are your options?
Selling accessories during every car deal is a great way to make extra money as a salesperson at your dealership. Insignia Group makes this accessory selling process seamless and customer friendly. But what if you have a question? Or maybe you're not sure how to find a certain accessory? Insignia Group is here to help! Check out the 3 ways you can get in contact with Insignia Group and find out the best way to get any problem resolved.
Call us here at headquarters- A lot of information can be missed when you don't speak directly to someone. Here at Insignia Group, our customer service department is available 8:00-5:30 EST Monday-Friday to answer any questions you may have about your system. A customer service expert is trained intensely on the system and its functions. They can help solve a vast number of issues while on the phone with you. For more complicated problems, they may write down your information and give you a follow up call once they've done more research, so they may provide an accurate answer. Customer Service Experts at Insignia Group are standing by for you. Just dial 888-579-4458 and hit option 1. Even though a call is quick and easy, if you're working with a customer it may not be the best time to be on the phone. You still have two other options that are just as effective.
Send Customer Service an email- Emails are a great tool to use if you know what your problem is and feel you could explain it better in writing. Emails allow you to send pictures, so the customer service experts have an image to reference along with your written explanation. Sending an email creates a chain of communication between your dealership and the customer service department. Any changes to your system require written communication and an email is the way to go. To send an email to the customer service department, please contact customerservice@insigniagroup.com. Emails are fast and direct so sending an email is the most popular method for a dealership. Did you know that there is a way to communicate with Insignia that's more efficient than any other way?
Using your feedback form- On your dealership system there is a tools area located on every employee dashboard, no matter what department you work in. Although all tools are not available for everybody, every associate can use the feedback form. The feedback form is the most efficient way for customer service experts to make sure that your questions or concerns are handled by the correct department in a timely manner. On this form you can include part numbers and apply them to an appropriate category (price error, application error, etc.). Just like an email, a customer service expert can reply to your feedback form to provide you an update or forward it, as needed, to the appropriate departments. The data department works hand in hand with customer service and this feedback form is your direct communication with them as well. The feedback form covers many topics and will provide you with a framework, so you don't miss anything when you send your feedback into customer service.
No matter your preferred method of communication, phone, email, or feedback form Insignia Group is here to help. Customer Care Experts are here from 8:00-5:30 EST Monday- Friday to help make selling accessories at your dealership easy and seamless using the Insignia system.