Once upon a time, cars from every walk of life lined football stadiums for tailgating season. The year was 2019 and the fall air was crisp. Truck beds donned flat screens and chicken wing buffets. Jeeps displayed elaborate pop-out tents. Ford Focuses pulled up with a lone fold-out chair in their trunk, but we accepted them. Football meant community, frenzy and fabulous accessories.
Though the current state of affairs looks different, the football fan lives on. It's time to replicate tailgating in our driveway and we need accessories to do it. According to The Sports Daily, the average NFL fan is willing to spend about $200 per tailgating party. That's just for one event. Imagine what a true fan would spend on an accessory that will last them through many seasons. With fans trying to replicate an experience remotely, this could be a banner year for tailgating accessories.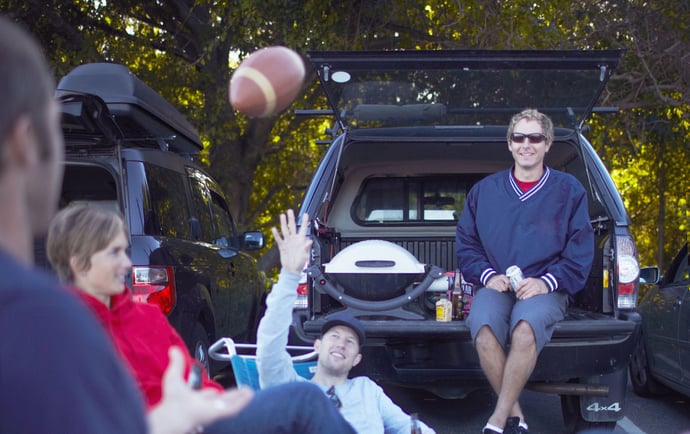 Not everyone is going to be game for social distancing and masks at their college stadium. That doesn't mean they won't be tuning in for the big game. From the moment you meet your customer, figure out their tailgating style. Knowing your customer will help you make the best recommendations for each person. Whether it's a die-hard fan in face paint or the person here for the snacks, there's something for everyone. Every customer in your database should get an email showcasing the epic tailgating packages you're about to create right now.
Stay Home | What are the essentials for creating a tailgating environment at home? Pop-up tents are a given. How about bundling tents with bed liners for your inflatable serving bar? Don't forget the myTcase for the flat screen. A Yeti cooler? Fold-out chairs with your brand or dealership name? Cargo organizers hold your paper products, trash bags and condiments.
Offer those with portable speakers or propane heaters. Outdoor projectors and fold out loveseats might be enough to save 2020 from flopping. You can be sure your customers are buying these products and more. The only question is whether it's from you or elsewhere. Be willing to branch out enough to be a one-stop shop and provide a memorable experience. In the digital age, a great experience is what dreams are made of. (Read: glowing reviews, referrals, improved CSI scores, social media shout outs, oh my!)
Venture Out | This fan is ready to mask up and go for it. Nothing about this year has been easy, and following all the guidelines at a football game won't be either. Make sure the tailgating experience provides as much comfort and normalcy as possible. Options for specialty tow hitches abound. A tow hitch table, a tailgating grill, or a hammock hitch are just scratching the surface.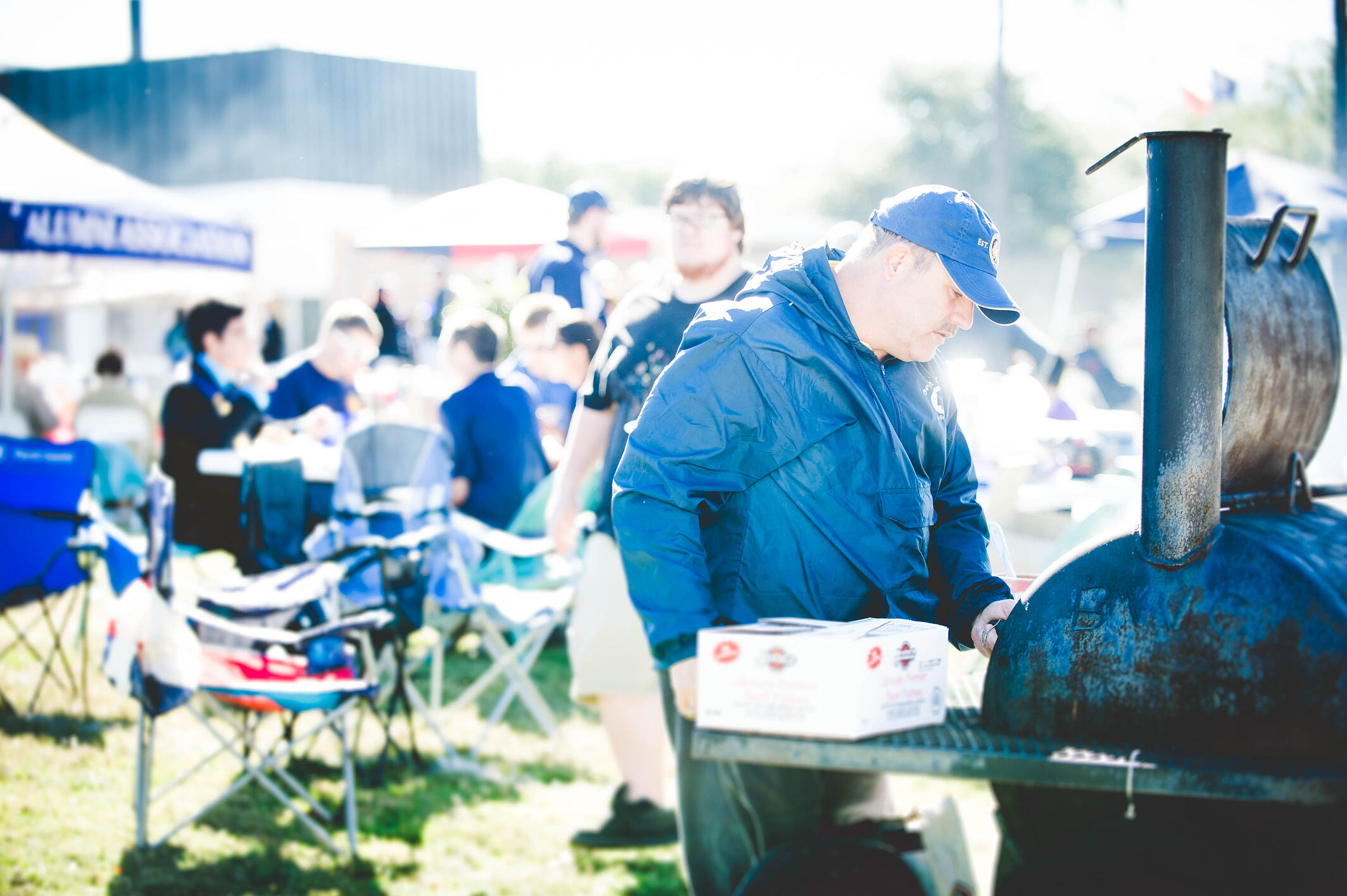 Easy clean up items, like seat protectors and car vacuums, will spark joy for these brave fans. Showcase a bed awning and a portable grill with a magnetic koozie. Your job is to create excitement and offer great ideas to enhance the experience.
Honorable Mention | Many fans are still waiting to see how football season is going to shake out. Without knowing what's going to happen, some customers may hesitate to commit. Create a basic package with some sports memorabilia from your local team, and use this as a lead-in product. You'll get your customer saying "yes" to a car magnet, flag, and tumbler. This basic package provides a natural segue into more accessories and fun bundles.
Not even 2020 can hold us back from football season. Now is the time to get those tailgating accessories out front to your customers.
Show us your custom tailgating packages and displays on social media. Don't forget to tag us so we can share the best of the best!