Have you ever had too much of a good thing?
As good as something may be, there's always room to overdo it. When personalizing in the showroom, remember there's a fine line between a conversation starter and a loss for words. Accessorized vehicles on the showroom floor are a must—but with taste. Every customer that buys from you won't ask about personalization options. Because consumers are all different, many won't even know what an OE or aftermarket accessory is. While offering personalization at the point of sale to every person is the number one way to close on it, your showroom should be selling personalization before you ever get to the presentation.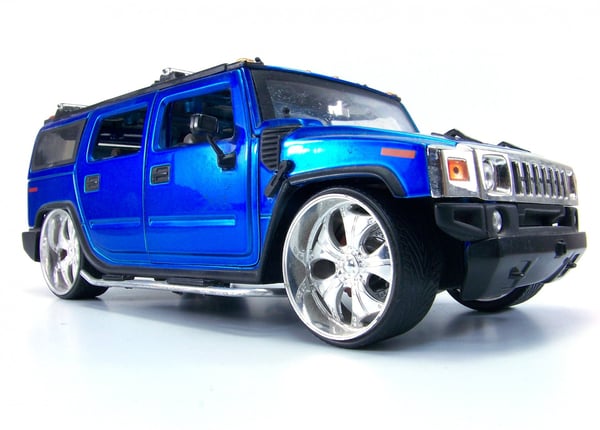 Dealerships, regardless of brand, will always have consumers walking in with their heart set on the newest, fully loaded, souped up, mack daddy car. It makes the automotive world go 'round, and keeps personalization experts like us in business. Subaru showrooms are full of roof racks, hauling canoes, and Hondas boast front, side, and rear spoilers. We love it. Give the people what they want. If you have even the slightest interest in creating a personalization profit center in your showroom, you've got to accessorize the showroom vehicles. Cater to the whole audience and draw attention to what you've added on to this vehicle by name.

Let your customer know what options are available to him or her before you even mention personalization.

But dealer beware—you can do too much. Right after your fully loaded guy leaves, your minimalist walks in. After your minimalist, here comes your simple and neat customer that wants a few nice touches. How can you reach all three? We believe there's never a need for a naked car. The personalization industry is profitable, at over $200,000,000,000,000 annually. People like this stuff. But, in the interest of our have-it-your-way culture, there are really only three types of vehicles you should keep on your showroom floor at all times.

The Mack Daddy

Go all the way crazy, and then dial it back a notch. We're looking for, "it's so crazy it might work". Load this vehicle with the flashy, the high dollar, and the edgy accessories. Your souped-up customer will marvel, and your minimalist will shake his head with a smile as he walks past. Express the dazzling end of the spectrum without overstepping your bounds.

The Minimalist

This shiny, beautiful car is just as enticing, but in a different way. Keep it relatively basic, by placing a grip mat on the dashboard and attaching a leak proof litter basket to the passenger seat. We're all interested in keeping our shiny new car clean and organized. It's a casual opening to an easy sale, without turning the customer off with too many additions.

Somewhere In Between

Classic and clean, this vehicle has a few nice touches that get the conversation started on the possibilities. These customers may come from all walks of life, and you'll have to get to know their lifestyle to be able to offer the best accessories for them. Install sleek body side molding, splash guards, all-weather floor mats, and a cargo net. Nothing screams in your face, but the increased beauty is undeniable.

The most important thing is to know your audience better than your competition, and cater to what speaks to them.

One Challenge Coin Dealership has mastered the showroom.

Do you know who it is?