What's your go-to offering for vehicle personalization? We're talking lead-in products. As dealerships develop a plan for vehicle customization, a lead-in product ought to emerge. With emphasis on accessory sales, a dealership can play to its strengths at a crucial juncture.
The most successful dealerships key on these areas:
SAFETY | Anti-theft systems protect content of your automobile – and the car itself. Rear-view camera systems and forward collision warning systems also draw interest. Airbag and seatbelt systems continue to evolve.
CONVENIENCE | Remember the TV ad with the family arriving at a snow-covered airport? As they get off the plane, dad activates the ignition and warms the car. Connected vehicle technology can also enhance safety, especially in the event of a crash. It could be something as simple as a cargo net, too.
PROTECTION | Clear-coat finishes protect against everything from scratches to acid rain. It's the same science that protects helicopters from debris their chopper blades stir up. Race teams use the technology to keep cars glimmering on rubble-riddled tracks.
Protection for auto finishes represents a compelling and burgeoning segment of vehicle customization.
Could it be the lead-in product your dealership needs?
Coat protection a 'growing segment' Jeffrey R. Plummer is Madico Window Films senior vice president of sales and marketing. His company recently introduced an Invisa-Film line of products designed to protect auto finishes. Plummer identifies consumers who buy such products as a "growing segment."
It's one "that allows our installing dealers a means of increasing their business," Plummer told Aftermarket Business World.
Regional markets and coverage impact price when it comes to products like Invisa-Film. A custom computer fit can apply coverage in places most often to incur damage, such as:
• Around wheel wells
• Door frame edges and thresholds
• Door handles and locks
• Roofs under utility racks
• Truck bed rails
• Wiper blade landing areas
Customers might bypass trouble areas, though. Some opt for coverage of lower panels and other areas prone to damage from debris only. The array of choices gives the dealership options for point of sale.
Your car isn't the only thing innovations protect
Sometimes, the lead-in product protects the people inside.
LLumar produces automotive protection window film. It shields occupants in the car from glare, heat buildup, and ultraviolet rays. It's invisible, and deflects almost 99% of UV rays. The coating also reduces by half the heat the sun causes in your car's cab.
Sun safety hasn't been an automotive concern until now. It's an opportunity to offer cutting-edge technology that's good for a buyer, too.
Innovation genius: What can it mean for you?
It's imperative to recognize trends in consumer behavior. New-car buyers often want the latest in technology and innovation with their investment. How prepared is your dealership to capitalize on that?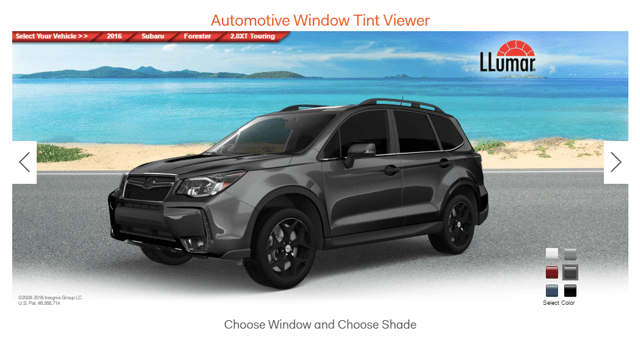 Sources:
http://www.automotive-fleet.com/article/story/2008/10/new-oem-technologies-advance-driver-safety.aspx
http://www.searchautoparts.com/aftermarket-business/market-trend-analysis/improvements-invisible-paint-protection-films-bring-visib?cid=95879
http://europeafricarussia.llumar.com/choose-a-product/automotive-window-films