VW - It's personal.
What is it about VW that's drawn near fanatics to the brand over the years? Think retro Volkswagen bus enthusiasts, the incomparable Beetle following, and Back to the Future's modified DeLorean. What about the innate ability to bounce back from the negative press? We think it's as simple as listening to customers and evolving to meet consumers' needs.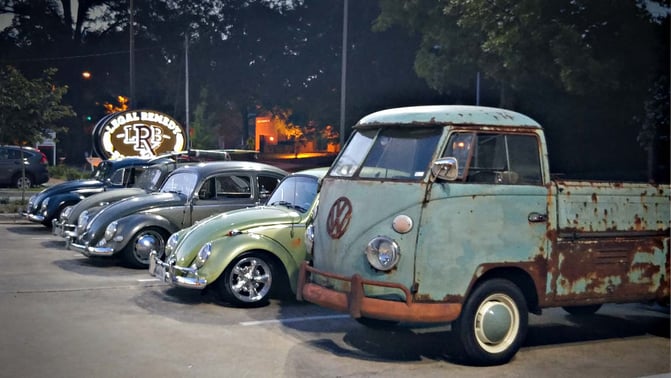 Seasoned in customer satisfaction, Volkswagen isn't a newcomer to the personalization scene. Brand loyalists have been customizing VWs for decades, and continue to do so today. Volkswagen indulges their dedicated following with a 2016 Enthusiast Fleet featuring heritage colors, reminiscent accessories, cross-cultural inspired favorites, and daring explorations in car wrapping.
With first-hand input from Volkswagen America, Insignia Group created a digital showroom configurator specially designed to showcase Volkswagen accessory options. Released at the beginning of October 2016, the debut of this individualized configurator makes VW's commitment to the personalization profit potential clear. VW is staging a comeback.
The climb to achieve lasting success doesn't come easily. Volkswagen can attest to having weathered decades of change and major adversity. Consumer Reports ranks VW 15th out of the 30 top brands and describes Volkswagen vehicles positively.
"With an overall score of 67, road test score of 76, and average reliability rating, Volkswagen was ranked number 15," Consumer Reports said. "VWs are mostly solid, responsive, and fun-to-drive cars, with a more premium feel than their competitors. They typically have agile handling, a firm and comfortable ride, supportive seats, and good fit and finish."
We live in the digital era. More and more consumers expect to see and experience cutting-edge digital technology in your showroom. Proving themselves constant chameleons, Volkswagen's leaders fully embrace the consumer's expectation with the rollout of digital showroom configurators designed to allow fast, user-friendly vehicle personalization at the point of sale.
So what do the years to come hold for this mega-brand? Historically innovative, expressive, and evolutionary, Volkswagen will continue to climb the ladder in every season. We predict Volkswagen dealers all over the country will rise to the top among personalization profit dynasties.