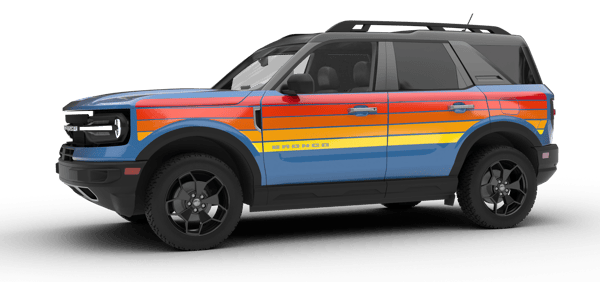 Visualization sets us apart. Our configurators are cutting-edge, three-angled powerhouses that sell accessories.
Your customer spends a lot of time researching before buying from you. When a sleek 3D model of their new vehicle is displayed front and center during the accessory presentation, it creates an emotional connection, fueling personalization.
Our state-of-the-art visuals send a message to your customer that your dealership is modern and progressive and able to meet their every need.
Since the inception of Insignia Group more than twenty years ago, visualization has continued to make leaps and bounds, currently showcasing as the fourth-gen configuration.
Our design team recently produced this gorgeous rendition of the 2024 Ford Bronco Sport Free Wheeling in all seven available colors (although we're really swooning over the Atlas Blue!)
Allow us to introduce you to the man behind this particular model, John Swartwout, 3D Modeler on our Design team.
John Swartwout, 3D Modeler for Insignia Group
John discovered 3D modeling using Blender and fell in love with it. He taught himself everything there is to know about Blender and was determined to make 3D modeling his career. John found Insignia Group just a few years back, and the rest was history.
"It seemed like a great fit for me," John said.
As far as the Ford Bronco, John reports that the decals took a few hours, and it was one of his favorite vehicles he's worked on.
"We have a pretty streamlined process for creating configurators. I make a lot of our parts from scratch using Blender. Sometimes, I'm called in to do modifications to existing models, like in the case of the Bronco, which needed colorful decals. Special requests like this are the most fun aspect of the job."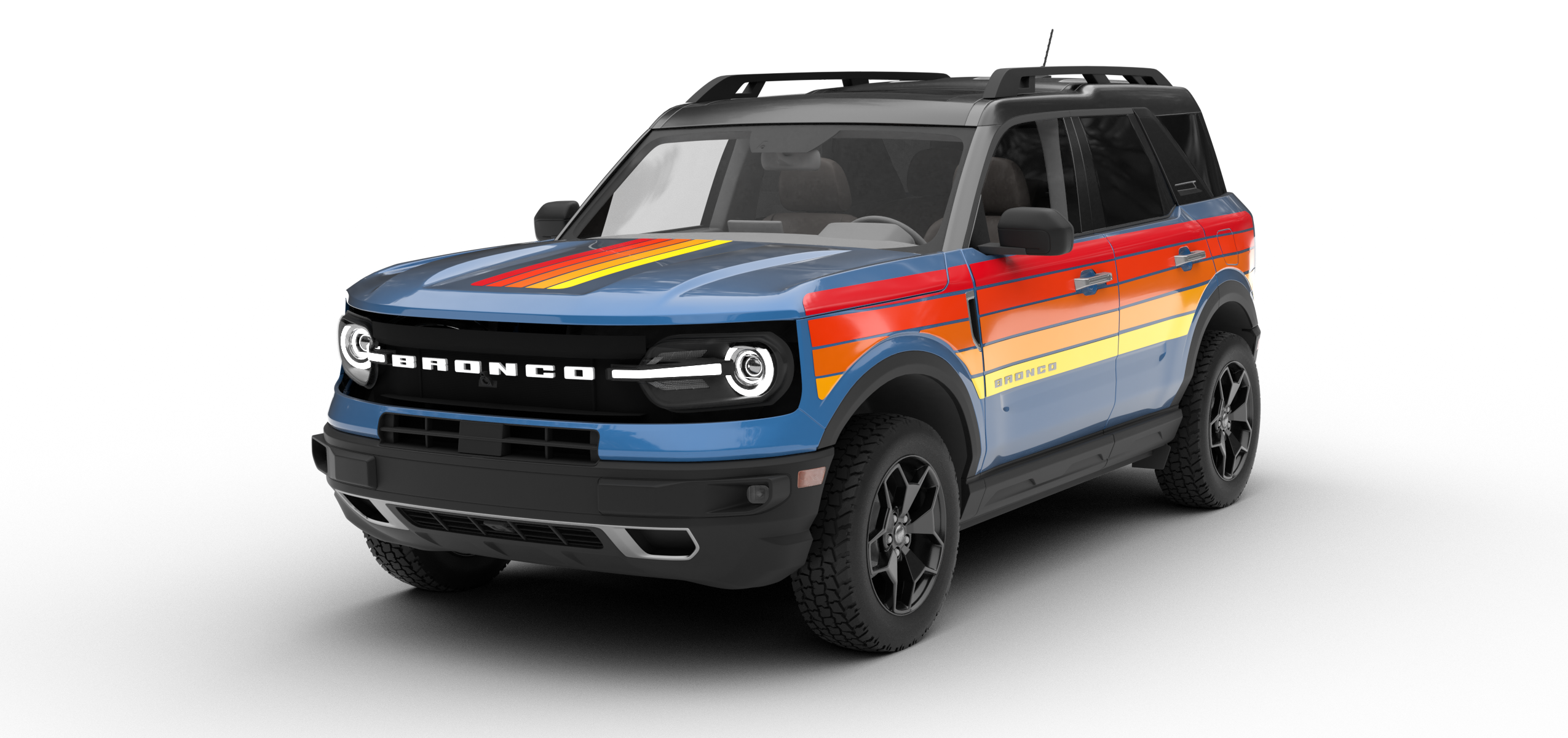 There's a lot more where this came from. Get a glimpse into our library of configurators of your brand today! Contact us for a demo of the system.