Becoming a successful salesperson requires thorough training. While many pursue a sales career to complement natural people skills, even the best sales person requires training specific to the dealership's process. Think about your new employee training. What's the length of the training, and what does it entail? How do you invest in your new sales staff to ensure a return on investment? Who supports new hires as they acclimate to the job? Most dealers can agree on a few key points when it comes to inducting staff, particularly on the sales floor. Proper training is essential, as well as support and follow-through from the employee's manager.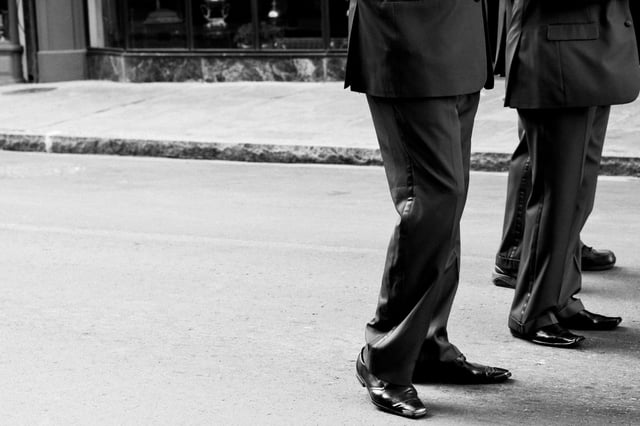 Launching a successful Vehicle Personalization program in your showroom carries many similarities to new employee training programs. The implementation of a new process takes patience and a concerted team effort, as well as support from management on all levels.
A Vehicle Personalization profit center doesn't happen overnight. Offering customization options in your showroom starts with an understanding of the benefit of vehicle personalization. It's key for upper management to agree on the need for the program; the way in which the dealership will enact its process; and how sales will be trained, supported, and compensated. Once these aspects have been agreed upon, proper follow-through on every level will carry the program from an idea to profit.
Agreeing on the need | It is a natural objection that adding Vehicle Personalization to the showroom means adding a new step in the sales process - you will be met with opposition. SO DON'T - Adding Vehicle Personalization to the showroom adds no additional steps or time to the sales process. It uses the wait-time already there, which is usually the drag on your sales process. Before rolling anything out to your sales staff, ensure that your management staff understands the value in presenting accessories while your customer is waiting, idle, second guessing! Talk with your team about improved CSI scores, customer retention, referrals, and what added dealership profit means individually (read: commission). Members of management from every department need a clear vision of how accessory sales will increase profit for the dealership as a whole, as well as the individual benefit, departmentally. A team with a common goal and clear vision for the future can weather the ups and downs of launching a new program.
Enacting the process | A successful accessory program involves communication across the entire dealership. Accessories are sold in the showroom by sales staff, who are supported by sales and general managers. The order needs to be relayed to the parts department for inventory, which will call for the parts manager to be aware of next steps in the process and supportive of the deal. Customers who have accessories installed within your store are highly likely to bring their vehicle back to your service lane. Service managers and staff should understand the role of personalization in generating repeat business, and they should feel comfortable presenting, selling, and maintaining accessories for service customers.
Supporting and compensating | Decide on the type and length of training you'll provide before you expect the process to be second-nature. Just as with training a new hire, a new process requires thorough training and support. Management, be willing to model what you're expecting, by taking the lead in presenting accessories to customers. Stick by your staff as they're acclimating and offer constructive feedback to perfect the pitch. Managers must also agree on how to incent salespersons. Will sales staff receive a percentage of the order sold or a flat rate spiff? Is there a cap on the extra commission potential? What happens if a parts employee sells an extra accessory to your customer? Decide on what's fair, and make sure salespersons understand what's in it for them. More importantly, make sure everyone understands that the new process has come down from the very top, down to the last detail. Hold a sales meeting and let your general manager be the one to roll out the new structure. Some of the most successful dealerships in the accessory game have their GM hand out cash incentives for accessory sales at monthly sales meetings. Let the staff know that everyone is on board, and there's money to be made.
Agree on the benefits cross-departmentally, support each other in rolling out a new process, and be clear about the commission structure up for grabs. Above all, be patient. Successful programs take unity and dedication.