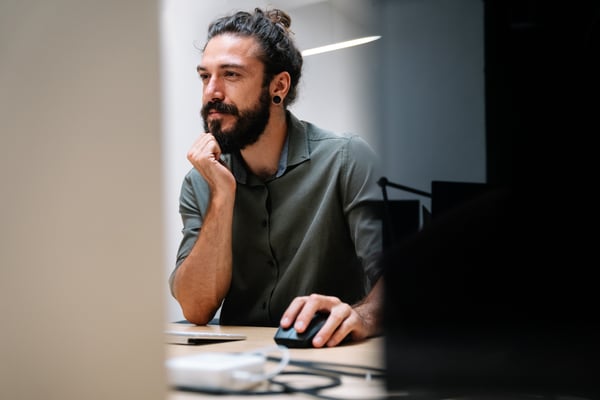 As a Parts Manager, we know you get it. You're well aware that accessories are an untouchable industry, a pandemic-proof, money-making boost for the front and back of the house.
Often, the parts department divides efforts to sell accessories via digital retailing, e-commerce, and in-store. While a combination effort is an admirable (and successful) approach, parts shouldn't lose sight of their best and easiest customer—the sales department.
Here are three reasons why working with sales to sell accessories is a good idea.
1. The sales department is high traffic
The front of the house gets the foot traffic. People who walk in the showroom are looking to make a purchase and have thoroughly researched what they want and why. When inventory is low, salespeople can often retain their customers with accessories, transforming a base model into the car the customer wants.
Most importantly, dealerships as a whole have to realize that accessories are a multi-billion dollar industry. A customer's innate drive to personalize will end in spending money on some kind of customization. Why shouldn't it be from your store? Offering accessories at the point of sale while the person is in buying mode is the best time to make that transaction.
It's easier for everyone, including (and especially) your customers. Accessories that are purchased at the point of sale can be rolled in with F&I, get covered under warranty, and be easily scheduled for installation by an OEM expert.
2. Sales gets to know the buyer
Digital retailing, along with e-commerce, parts, and accessory stores, cast a wide net. The internet is a good place to find consumers and can also be a black hole. The sales department, on the other hand, has a personal connection with the buyer.
Building rapport is a natural part of the sales process. As the salesperson gets to know the customer, they can make educated recommendations for accessories specific to the person. Even if the customer declines accessories when they buy their car, sales can make notes in the CRM about the customer's lifestyle, hobbies, family, etc., for follow-up—giving the parts department insight into what that customer may want. If you decide to run a sale on an accessory or create a custom bundle, you'll already have some headway on who to reach out to about it.
3. Wait time is prime time
Everyone knows the worst part of buying a car is the dead time. That wait time is also the ideal time to cater to a person's desire for self-expression and offer accessories. While the salesperson is waiting to make the transfer to F&I, they can continue working with the customer and present personalization options.
As a best practice tip, customers should be offered a comfortable seat and an easy way to browse accessories. When a salesperson recommends a hot-selling item or an accessory that could meet a customer's need, the transition becomes easier. After making a recommendation, the salesperson should leave the room to get the customer some coffee and let the customer shop without pressure.
Upon their return, they can go over any accessories the customer is interested in, roll accessories in with F&I, and work to get installation scheduled.
Insignia Group Can Help
Working with sales to sell accessories doesn't have to be a headache. Dealerships that incentivize sales staff to sell accessories create the parts department's best customers. With the right resources in place, parts, and sales can communicate seamlessly about accessory orders and availability without unnecessary back and forth.
For more than two decades, Insignia Group has helped dealerships nationwide get profitable in the accessory game. Using our accessory selling system, dealers can track, present, and sell more accessories. Our robust reporting helps you better understand inventory needs while digital communication between departments becomes easier (translation: no more missing we-owes)!
Contact us today for a demo and find out how our system can work for you.