In recent years, the demand for certified technicians has ballooned as the number of quality workers in this field declines. Experienced technicians are almost certainly guaranteed to find work. The technician knows it, and the dealership knows it. This creates an environment where the expert is looking for steady work to earn a good living, and the dealership is looking to provide steady work to talented people.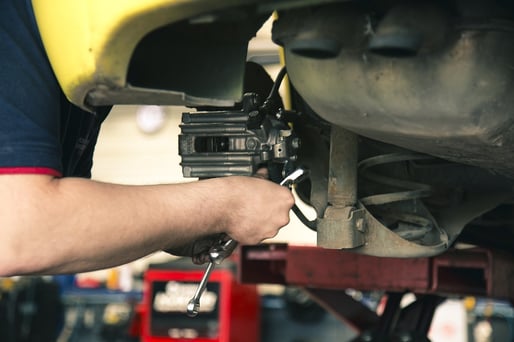 It would seem the flood of recall work for most brands over the last several years would fill this need. Yet recall work is redundant and, at times, not particularly challenging. Warranty work, which keeps many service bays busy, often falls in the same category. Couple these dynamics with the shortage of a talented workforce, and you'd have to ask yourself, why would anyone want to be a service manager these days?
These challenges, which are common across all brands, are largely addressed by offering personalization in the showroom. Vehicle Personalization at the point of sale increases the number of work orders on the service desk. Because the options for accessorizing are various, installations provide good variety to a technician's daily tasks.
The variety of installs makes for perfect on-the-job training and education for newer or less experienced staff. When you have the work orders to attract the talent your dealership needs, efficiency increases. Talented technicians can install several trailer hitches, remote starts, or sets of running boards in a given day, provided the dealership has the work to feed them. A talented technician finds work easily, so you won't find them hanging around at a dealership that's not keeping them engaged with healthy compensation and an interesting workload.
It's really no wonder that personalization in the showroom is part of the process for major brands. Top selling brands such as Volkswagen and Subaru, to name a few, fully embrace the enormous potential in the accessory market, and use it create healthy dealerships from showroom to service drive. After all, accessories sold at the point of sale can create substantial cash flow in the dealership.
When personalization is presented to every customer, work orders for installation are guaranteed to increase. When orders are processed through an electronic catalogue, departments enjoy clear communication and seamless scheduling. Cash flow and clarity trickle all the way from fixed ops to variable ops and create satisfied, busy certified technicians.
So, how can a dealership overcome the obstacle of filling those positions in the service department? Capitalize on the opportunity of personalizing every vehicle at the point of sale, and utilize a system that mutually benefits all departments. This increased volume of work will attract and keep the technicians you want on your payroll.