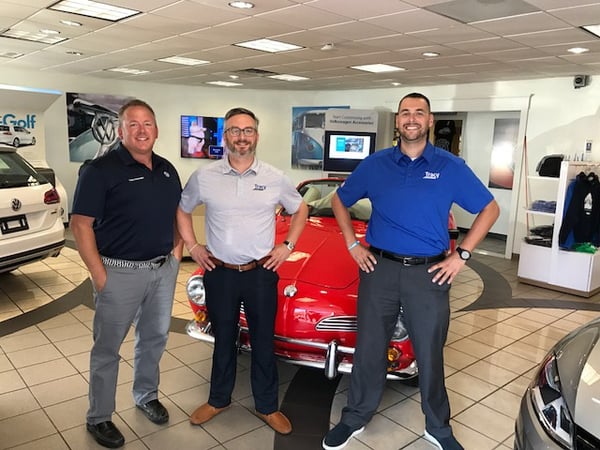 As the fiscal year begins to wrap up, dealer management is looking forward to a new year, new budget strategy, and shiny new numbers all in black. There's not a dealer from here to Malaysia (beyond Malaysia, who knows) that's not shooting for more profit in the subsequent year. The mantra we're trying to get our dealer's to follow in this season of new beginning is cease striving. You already have everything you need to increase gross profit for your store.
Adding accessories at the point of sale is still a largely untapped market. A largely untapped, multi-billion dollar market that sits and waits to fill your cup with sugar plums and extra commissions and dancing dealer principals. No special new employee required.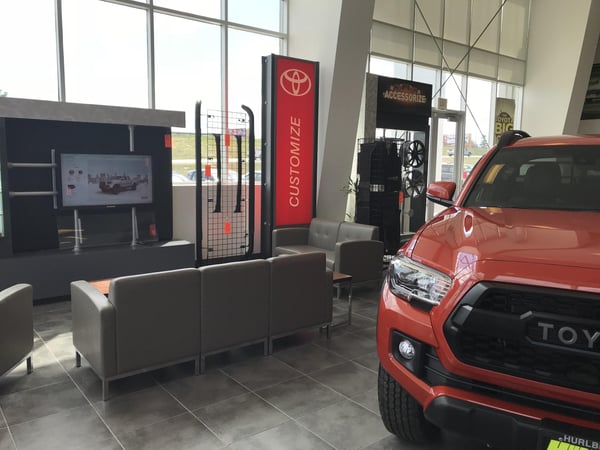 More than likely, the majority of dealers could create an impressive accessory showroom display from what's already on hand in the parts department. Find two of the nicest chairs your dealership can produce (servant leaders sacrifice faux leather), brew a fresh pot of coffee and fire up the laptop. You've just created a personalization profit center and slayed dropping CSI scores by filling your wait time with joy.
There's a wash, rinse and repeat method to bringing money into the store through vehicle personalization and it's completely up to you whether it's successful or not. The process just isn't hit or miss. It works. You just can't skip steps. Working with your consultant, you'll determine your plan working within the best practice guidelines that profit a million dollars in showrooms across the nation.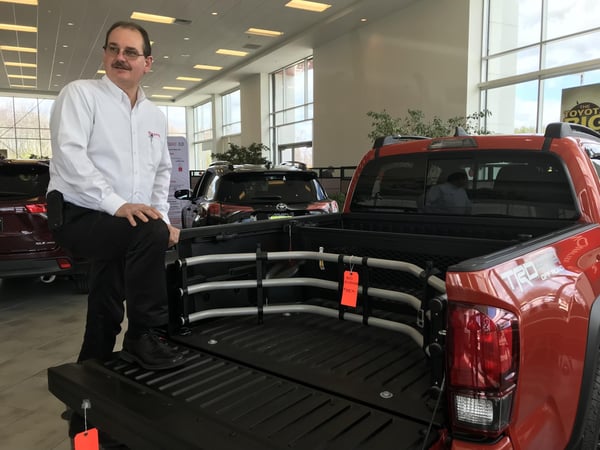 It's unnecessary to budget for extra employees in these beginning stages because your existing sales staff are already the right men and women for the job. In the same way you administer new employee training, your consultant will deliver training and tools to acclimate your staff to including a new step in the sales process--presenting personalization at the point of sale, profitably.
Dealerships love a good ROI guarantee and we're no different, so take some realistic numbers and dream with me. If your dealership sells 100 vehicles per month, you have the ability, on average, to increase your gross profit per vehicle by $100. That's $10,000 in added gross profit per month, and $120,000 added gross profit per year, by offering your customer something they're going to buy anywhere whether it's from you, Amazon, or a competitor.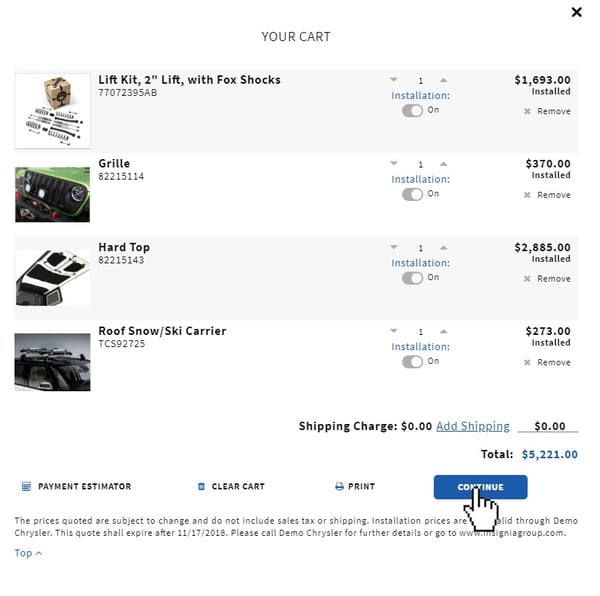 Take body side molding, for example. Say the accessory retails for $299, and the dealer buys it for $107. Add in a 1 hour labor cost at $25 an hour and you end up with $167 gross profit to the store. Pay the suggested 10% of retail install price to your sales person ($29) and the dealership still pockets $138 gross. Now do that 100 times, for every vehicle sold. The proof is in the pudding.
Take the guesswork and stress out of squeezing dollar bills out of your customers and departments and follow the process. Imagine where you could end next year if you started today.