Automotive industry professionals all over the country can finally breathe a sigh of relief. The myth has been debunked--millennials' supposed disdain for cars isn't shutting down the industry as we know it.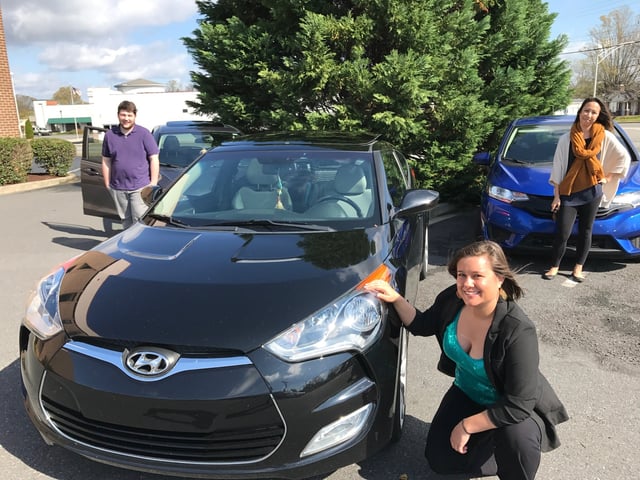 Entering the workforce in a down economy put purchases such as a new car on hold. For many, it was a hold that spanned more than a few years. So-called rite-of-passage purchases such as a first house and car dissipated for a time. With the economy on rocky ground, educated and qualified individuals were forced to pick up shifts at the mall and spend countless hours on Career Builder. I attest to it! As a 2009 graduate, I did my time dressing mannequins despite the Bachelor of Arts I'd just earned. You see, millennials never took a stand against buying a car. They opted for evolving modes of public transportation for the interim.
While there's still plenty of content circulating about the generation struggling vocationally, the automotive industry can let that roll off its back. Automotive News reports the following statement:
Millennials make up the fastest-growing segment among vehicle buyers and likely will represent about forty percent of the U.S. new-vehicle market by 2020.
Marketers and design engineers alike are interested in this one. Millennials are buying cars and have unique hot buttons unlike any of the dealerships' other clientele. This is the digital era, after all. In a world of self-driving cars and Siri® reminding you to pick up K-cup® pods, dealerships are constantly under pressure to remain cutting-edge enough for their twenty-something shoppers. But how do you balance a customer whose budget reflects an entry-level career, but whose taste reflects the digital culture in which they've grown up?
You personalize. The consumers who are the "fastest-growing segment among vehicle buyers" weren't only raised on technology; they were also raised on "have-it-your-way" marketing. Vehicle Personalization, a multi-billion dollar industry, is the key to creating satisfied customers, profitably. Sell your customer the reliable, affordable vehicle that he or she has already researched half to death online.
Your millennial customer will spend money to get the technology that he has grown accustomed to. The only question is: will the customer spend it with you or on Amazon?
When you sell your customer a solid vehicle that he or she can afford, and then offer to add SiriusXM and navigation with low monthly payments rolled in with F&I, you've done a great thing. Offer them value in protection packages like all-weather mats, paint protection film, and body side moldings. You have helped the customer keep the value of the new purchase. You've made a customer happy. And a happy customer writes positive reviews on Facebook, delivers winning CSI scores, refers her friends, and returns to your dealership, all while adding front-end gross.
No, millennials aren't sick of cars. Millennials are a rapidly growing force in the automotive industry that may just shape the future of car buying and accessories.
Is your dealership equipped to cater to forty percent of the new car market?