Do girls really run the world? One thing is for sure—they definitely run the Insignia Data Department. Meet the dynamic team of women responsible for the information you rely on to sell accessories. This group of girls keeps the world of digital catalogue in motion, and it's high time we make them known.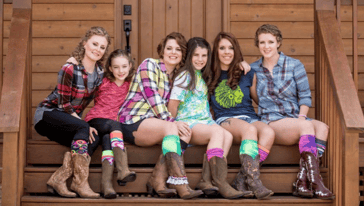 Kim Callahan-Collins, Director | Meet Kim, ring leader and dragon slayer of all things OE & Aftermarket. Kim has been in the automotive industry for almost 20 years, despite not looking old enough to buy lottery tickets. Kim has been the recipient of the Auto Care Association Four For The Future Impact award, among other prestigious honors. Born to the best father the Air Force had to offer, Kim and her hero (dad, Bill) are from a little bit of everywhere. Kim and her husband, Jamie, are parents to five daughters, a cat named Simon, and two dogs--Butter and Beans. The pair are also affectionately known as Lolli and Pops to their grandson, Graham. See if you can pick her out of this picture. It's hard to tell which one is the mama!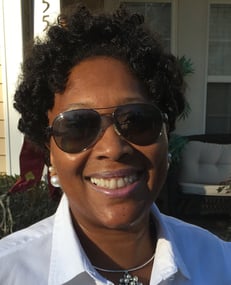 Annie White, OE Lead | Mama Annie has been mothering her flock of data girls for the past seven years. Though she'd always wanted to be a teacher, her nurturing guidance unfolded outside the classroom as a mother, aunt, grandmother, and a new great grandmother. Annie says her biggest achievement in life is being a mother to her daughter, Wednesday (born on Thursday). She loves bargain shopping and a good party. A Rock Hill, South Carolina native, Annie says working for Insignia has provided her with a second family. If you need to be uplifted, just call and talk to Annie. Her laugh is contagious and she's got a joke for every occasion.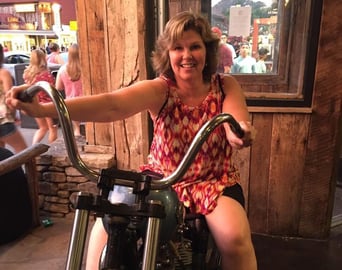 Dana Crocker, Data Specialist II | Dana once dreamed of driving a big rig and being a mom like Florence Henderson from The Brady Bunch. Not one to sit on the sidelines of life, she grew up to experience both. When her son and daughter were in school, Dana got her CDL license to shuttle the school band to and from competitions. An Indiana girl by origin, Dana has also changed addresses quite a few times. Her favorite thing about working for Insignia is the close knit environment that allows for everyone to know each other on a personal level. Outside of driving your accessory catalogue, Dana is an active member of The Red Hat Society. You'll know Dana by her sunny disposition and smile that lights up a room!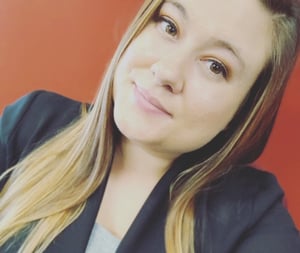 Sarah Patterson, Aftermarket Lead | Sarah is the ultimate industry chick, with a real passion and knowledge of all things automotive. Insignia once sent her to SEMA after winning an essay competition, making a lifelong dream come true. A lover of all animals great and small, she initially thought she'd grow up to be a veterinarian. Sarah is the mother of a lively four year old boy, and loves to share her hobbies of camping, hiking and fishing with him. When she's not enjoying the great outdoors, you'll find Sarah trying her hand at a new recipe. Her favorite person is Betty White and she hopes to embody her witt and zest for life as she ages.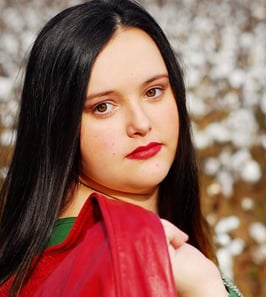 Cheyenne Dorton, Data Specialist | The newest member of the Insignia Data team, Cheyenne is starting out her career with this being her first "real job". Cheyenne's mom, Khrys, is a long standing member of the customer service department and the pair make their commute from North Carolina each day. Cheyenne has a passion for working with livestock, and spends practically all her free time caring for her chickens. She describes the animals as her second job, and is hopeful they will be the beginning of her future as a farmer. Whether it's changing the water, expanding the coop, or chasing "Big Mike" and "the ladies" out of the woods, Cheyenne's chickens are her priority and proudest achievement. Cheyenne brings her hard work, determination, and a little sarcasm into the data department and is a reliable and hard working attribute to the team.