YouTube offers tremendous opportunities for dealers. By observing a few Internet video best practices, you can promote vehicles, sell accessories, and build a fan base from this one platform. Here are two examples of auto dealers that promote vehicles and sell accessories with video that we can all learn from.
Playing Off A Proven Concept By Adventure Subaru
Adventure Subaru in Fayetteville, Arkansas, does a fine job of updating their YouTube channel with new videos every few months. Not all videos get the views they deserve, but their official commercials and a handful of maintenance/repair videos have done fairly well (with tens of thousands and hundreds of views respectively). However, of all of their videos, this one has to be our favorite.
What they've done right:
Everything about this video is on brand.

They tapped into the Subaru "Share the Love" campaign and included other nice Subaru-esque touches, too - like the kids, the dog, and the emphasis on giving back. (In this case, giving to local charities.)
It's authentic

- or at least it appears to be! Do you suppose they really have a staff member who plays the ukulele? You really get a feel for who the employees are and what the culture at Adventure Subaru is like.
While clearly this video was produced by a professional, you don't always need professional-quality video production to have success on YouTube. As long as the sound quality is good and the camera doesn't shake, you can reach your customers.
Walk Around The Sequoia With Luther Brookdale Toyota
Luther Brookdale Toyota in Minneapolis has an impressive 6,100+ subscribers. While that number may not be as big as some, it's significant for an auto dealership. It also may explain why most of their videos have a higher than average viewing as well. Here's a popular one from their channel...
What they've done right:
The dealership name, phone number, web address, and logo is on the bottom of the video

, which keeps dealership info in front of the consumer without making the video feel too commercial.
They included keywords and a URL in the description

. The URL and keywords in the description are critical. (However, they probably would have done just as well with 2-3 keywords vs 24+.) You want people to find your video easily from the search box.
Follow their lead. The "walk around" is a common topic for dealership videos. The next hot car you get in, put a photogenic sales person to work!
Get Nitty Gritty With Automated Videos
Olathe Toyota Parts Center sells OEM Toyota parts and accessories online, and they have produced a large number of videos like this one using software:
While this simple video doesn't have a tremendous number of views, it's accomplished a few different marketing goals:
YouTube is a popular search engine, and this video has brought some traffic from YouTube to the website.

The video was added to the product page (you can see that

here

), and as a result conversion rates are up quite a bit. Generally speaking, consumers like video and tend to respond to it positively.

Google tends to reward pages with good text, photos, and video more so than pages that have just text and photos. As a result of adding this video to the product page, traffic went up.
Creating videos with software is inexpensive, and in the right situation it's a great way to boost part or accessory sales.
If your dealership isn't working on videos to boost vehicle sales, parts sales, or accessory sales, hopefully these videos will inspire you to try.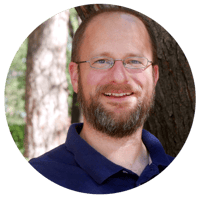 This is a guest post by Jason Lancaster, President of Spork Marketing. Spork is a marketing agency that specializes in marketing auto parts and accessories online.