Automotive innovation often charges ahead into advanced technology. The car sales game seems stuck in first gear in comparison.
Potential customers no longer wander onto car lots. They don't want to walk into to a barrage of sales tactics and number crunching. Today's car buyer arrives with plenty of legwork done. In fact, it's not easy to get the web-savvy prospect out to the car lot, thanks to sites such as Carvana.
Carvana, with other horizon-bending players, force traditional dealerships into a new way of thinking.
It's not only the first sale at stake. Technology can create a purchasing experience that leads to repeat customers and referral business. Just browse review site Yelp. You'll get a feel for what role technology plays in a business' sustained growth.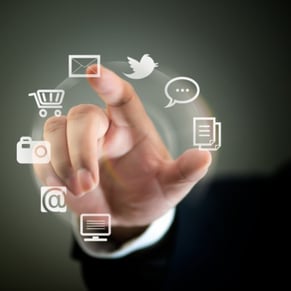 Dealerships have little choice but to roll with the changes. There's still an opportunity to combat losing this human personalization to the car-buying game.
First, let's take a look at tech that impacts the industry.
Big data
Web searches yield tons of data on the car buyer. Software can compile data from a dealer's website, search engines and social media. This data mining can lead to strategy shifts and increased sales. Demographic and geographic data can also impact a dealership's approach to new business.
Credit approval
Applications once got faxed to the bank from the dealership. Today, sales staff can return approval for financing with an electronic application. Data about that credit score and feasibility of financing can allow sales staff to pivot if need be.
Texting
Dealerships can stay in touch with customers for service and other alerts by text. Websites can offer a text response to customer inquiries. Dealerships can remind customers a lease is about to expire. They can follow up with a warm lead by returned text message.
Contact via text proves more expedient than phone or email.
Online Buying
A virtual showroom matches buyer and car. It can bypass some of the least-favorite aspects of auto sales. These include price dickering and credit applications. Sites include toggles for finish color, model year and price range. Many offer free delivery to select cities and a trial periof after the sale.
The importance of vehicle personalization
Dealerships can capitalize on an aspect of the experience that remains fun: Vehicle customization.
In an automated world, the human touch can set a dealership apart. An excellent stage for this: Vehicle personalization. It's a chance for sales staff to ask questions, and listen to the customer. They can suggest other features they might not have considered.
How can your dealership add this element to the experience?