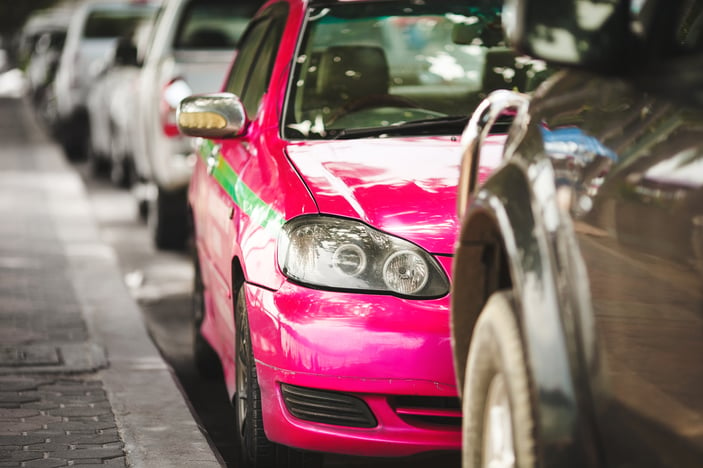 Buying a car is, more than likely, the second biggest purchase a person makes in life.
To better understand that statement, think about the first significant purchase. Consumers spend months researching and searching for the perfect fit for their lives and families. Incredible amounts of money are spent on homes in America. Countless television series is dedicated to home buying, improvement, and restoration. Home furnishing stores are everywhere.
Is a car buying all that different?
While budgets span a tremendous range, a person is looking at spending thousands of dollars no matter how you slice it. Today, 92% of car buyers research online before they buy. So before a customer ever walks into your store, there's been a time commitment on their part already. A car is a significant buy!
Like home buyers, no car buyer wants to buy something he won't enjoy. Consumers come from all walks of life and want the ability to express their uniqueness. People love personalizing! Why are dealerships pitching the same type of Vehicle Personalization to all kinds of people?
Subaru has done a fantastic job capitalizing on the outdoor enthusiast. Jeep markets to the adventure-lover. BMW appeals to business professionals. The list goes on, and these are all profitable markets.
Yet there are others out there that dealers aren't reaching. And you're not going to woo these customers with roof racks or body-side molding (unless it comes in a wide variety like pink glitter or camouflage).
The people walking in your dealership are Star Wars diehards, bird watchers, stay-at-home moms, teenage girls, pastors, road warriors, morticians, and farmers. Not everyone is a gearhead, an outdoor enthusiast, or interested in upgraded leather. When it comes to accessories, there truly is something for everyone; sometimes, it will take a little creativity to entice a person initially. Think outside the box to get your custom personalizing.
For example, flashy rhinestone license plate frames and crystal emblems are among the top-selling automotive accessories on Amazon.
So are "car blankets" for ice and snow, headrest hooks for bags and jackets, and miniature vacuums for easy clean up.
Are those in your catalog?
Add, Not Subtract
You might not get rich selling Yankee candle air fresheners or flux capacitors if that's all you sell. The point isn't to change your product offering—it's to add to it. We'll never see the day when your customer stops buying performance, maintenance, and protection accessories—whether they're OEM or aftermarket.
Just know that your consumer comes in many forms, and your customer is buying Spiderman shift knobs, and chevron seat belt covers somewhere.
Everyone wants to love their car, and every dealer wants a delighted, repeat customer. The next time someone asks a friend, "Where'd you get your steering wheel desk?" let the answer be your dealership instead of online. Expand your customer satisfaction horizon and think outside the box.
Insignia Group Can Help
Dealerships must look for fresh opportunities to become a one-stop shop for Vehicle Personalization, and we can help!
Insignia Group is the leading provider of digital accessory-selling platforms in dealership showrooms nationwide. And our OE catalog is just the beginning. With the Insignia Group system, dealers can activate aftermarket options and build custom packages.
Let us help you expand your accessory product offering and your audience! Contact us today to demo our system.