The Fourth of July brings its own unique set of challenges and opportunities to the dealership world. Though hitting sales goals isn't typically targeted for the first week of the month, the upcoming July holiday is known for big business. Many dealers advertise rock bottom prices on base models to bring consumers in for the sale. It's a tactic that's worked for stores both big and small, regardless of brand, for years on end.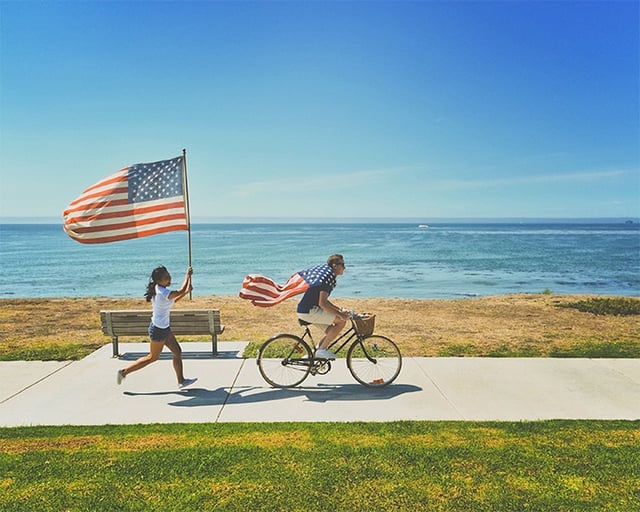 The problem with these slashed prices is the shrinking profit margin, and the fact no two customers are alike. The good news is vehicle personalization solves both. Not only will you add front end gross by selling personalization in the showroom, you'll also cater to drivers looking for luxury, upgrades, or lifestyle accessories to fit their needs.
For the Fourth of July, promote these five hot accessories to move metal profitably:
Window tint |

Summer is in full swing and temperatures are rising. Window tint not only adds a sleek look to a vehicle, it protects the interior from fading and helps combat harmful UV rays. Tint appeals to all ages and stages as it looks great, protects, and cools.

Remote start |

Did we mention it's hot? As families get ready to pile in the car for road trips and vacation, it's important to ride in comfort. Remote start makes a parent's life easier. Gone are the days of sticking children and pets into a stale air hot box with scorching car seat buckles. Your customer getting ready to hit the beach will benefit hugely from adding this to their vehicle.

All weather mats |

It's prime time for beach and lake getaways! Don't let the interior of a new car suffer from the sand, mud, and water your customer will track in on their flip flops. These mats are affordable, require no installation, wash right off, and protect the car. There's no reason not to add these!

Racks and mounts |

The sun is out and adventure is calling. Make it easy for your customer to securely attach their bicycle, kayak or canoe and take it wherever they're going. Roof racks will also appeal to the travelers in need of extra luggage space.

Overhead DVD player |

You need ask your customers with children only one qualifying question to sell this accessory: Is your family vacation destination more than a thirty minute drive? If the answer is yes, you've already sold this accessory. Here is a prime example of something that sells itself!
Get creative with your Independence Day sales and improve CSI scores while you're at it. When you set your customer up to reap all the benefits vehicle personalization has to offer, you've created a customer for life.
Want more tips? Check out or Best Practices here.