Successful dealerships do not sell vehicle personalization.
No, dealers with millions in added front-end gross are not made up of smooth-talking accessory managers. High volume personalization profit centers aren't giving anything away, using gimmick advertising, or bulldozing weary car buyers. Dealerships climbing the ladder in the accessory business are simply educating every customer on the options available to enhance, protect, and prolong their vehicle, all with an affordable monthly payment.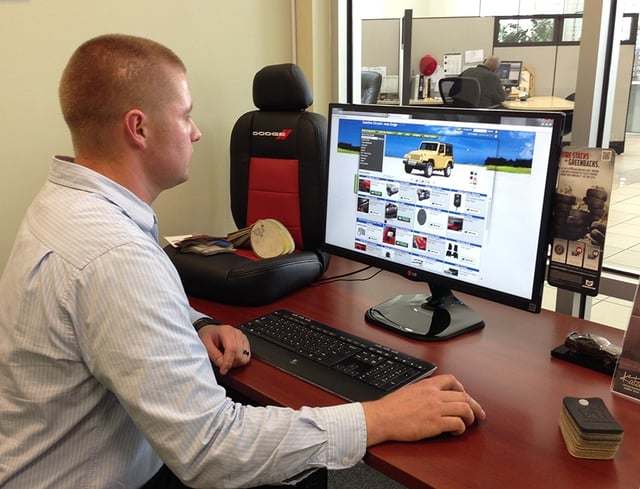 Educating the customer, rather than pitching another product, is an irreplaceable part of the process. Insignia's National Account and Consulting Sales Lead, Shawn Skalski, stresses this crucial tone change as a best practice tip in every training.
"'No one likes to be sold, but everyone likes to buy'" is a quote that has been used for many years, and vehicle personalization is no exception," Shawn says. "I see it a lot in dealerships--the breakdown with vehicle customization is the simple fact that the customer is not educated on two basic principles. First, the majority of the time a customer does not know these options are available to them, and second they do not realize they can be purchased at the dealership."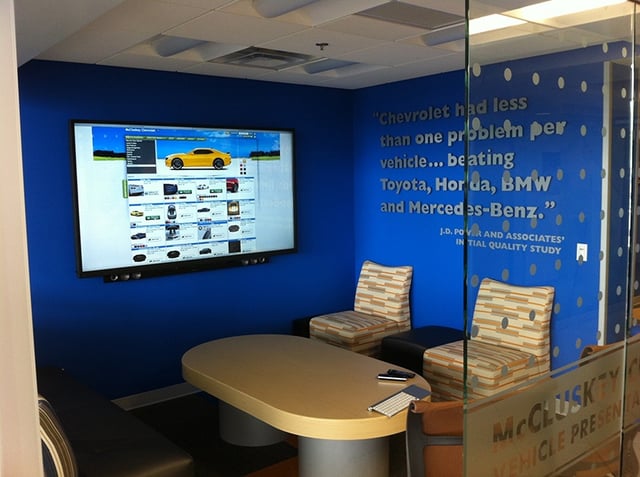 Educating the customer can turn your typical sales pitch into a valuable lesson that everyone can benefit from. When it comes to launching an accessory program, adding another step to the sales process is a frequent reservation among dealer management.
It makes sense, doesn't it? After all, you've just sold a car--you'd hate to bombard that customer with another sales pitch while they're waiting to go into F&I. Isn't F&I going to sell their products, too? Are we trying to run the customer out of the showroom, clinging to their wallet for dear life? You may be thinking "give the customer break"--and we would agree.
Accessories are a multi (multi, multi) billion dollar industry. As long as consumers are driving cars, they're buying accessories. Knowing that, the pressure is off. Please do give your customer a break after the vehicle purchase. Comfortable seating in a relaxed environment, a cold drink, and a zero-pressure browsing experience to fill the wait time.
Pull up your customer's new vehicle--the one he's excited about that came in his desired cherry red--and turn your computer screen over to him. Now the salesperson is just the expert, here to educate--not to sell.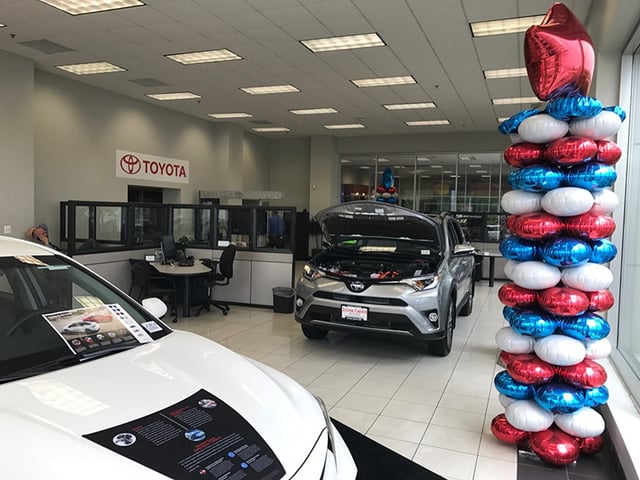 Sales is free to slip out and refresh themselves while the customer breathes easy, clicking through the array of options that fit every budget and background. Checking back in on the customer, the educator explains the benefit of the most popular add-ons, and can answer any questions.
The customer is relaxed, refreshed, and making their own decision about what will enhance the driving experience, based off the experience provided by the personalization expert.
There's no need to sell vehicle personalization. All you need to do is offer the experience and educate your customer at the point of sale: vehicle personalization will sell itself.
Want to educate your dealership? Get started here.