Whether you're a high-end luxury dealer or a used car guy with a gold necklace--there's one thing everyone can agree on: your lead-in product better be dy-no-mite.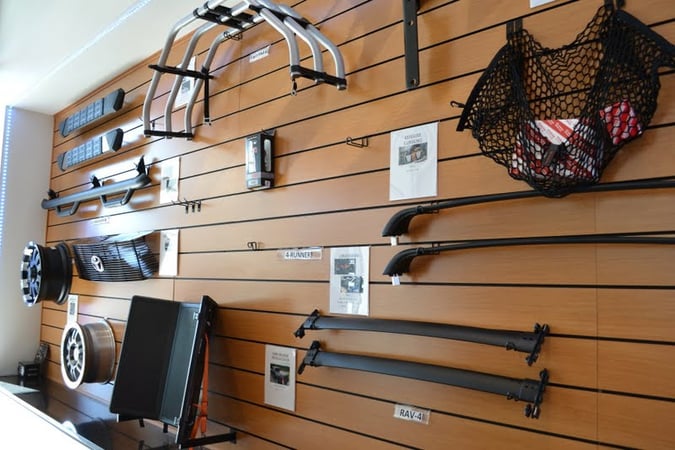 When it comes to the art of accessories, you've got one golden opportunity. There may be other opportunities, but only one is golden. The accessory sale is a process, but the actual presentation begins with a lead-in product. You've started at the trade, gotten to know your customer's lifestyle, mentally filed away the best personalization options to suggest, and closed the car deal. In this blissful moment, you tarry your customer with a Coke and a smile knowing the dreaded F&I wait time has been subdued by the beauty of vehicle personalization. The golden opportunity has arrived.
It's at this opportune moment that Insignia's best practice numero uno will make or break your personalization profit. Whether you just sold a Jaguar or a Geo Metro, you've got to intrigue your customer with a solid lead-in product. If you remember nothing else, remember this: the best lead-in product is inarguably valuable. This beginning stage of the accessory shopping experience is not the time for the presenter's opinion on what would add value to the customer's vehicle. Now is the time for your shining star, the perfect lead-in product, to speak for itself.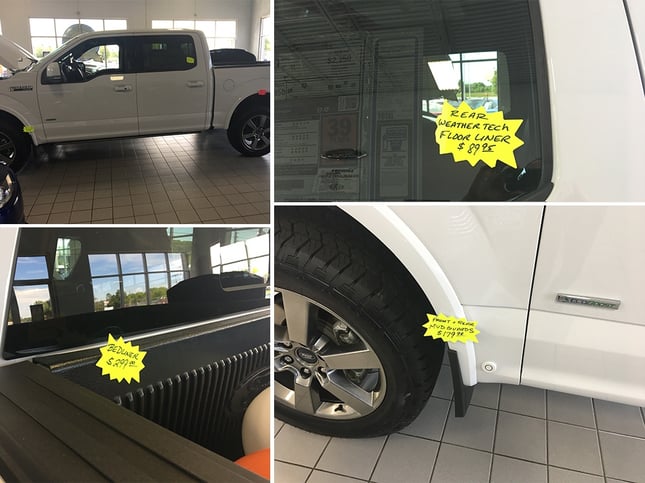 The initial lead-in product should generally fit all vehicles in your inventory, be highly functional, cost effective, and offer clear value. This is a product that:
sells every time because of its proven benefit;

transcends individual taste because the usefulness shows no bias;

fits a wide range of budgets because it's affordable (but not cheap), with the option to roll into F&I

demonstrates a clear value through its functionality.
The beauty of the lead-in product is that it sets the stage. The lead-in product beckons your customer to say "yes", and lays a foundation of trust. The customer is comfortable with the product and can see the value without a lengthy explanation.
Think of items that protect the life of the vehicle, enhance the driving experience, or keep the customer safe. Lead-in products may vary by your location, your brand, and even the season.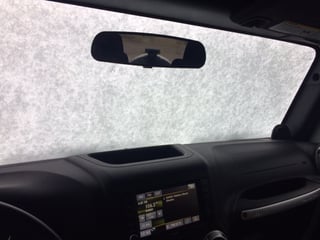 One of sunny South Carolina's Hyundai dealers leads their presentation with window tint. A sleek, visually enhancing addition, window tint also protects the car's interior and protects passengers from harmful UV-rays, affordably.
One of Insignia's Northeastern Toyota dealer leads into this winter's personalization presentation with remote starts. Nobody in Massachusetts is arguing that it is cold. Like ridiculously frozen. And a warm car sounds enchanting. *Add to cart*.
Put this best practice tip to work and make sure the value of your lead-in product is undeniable.