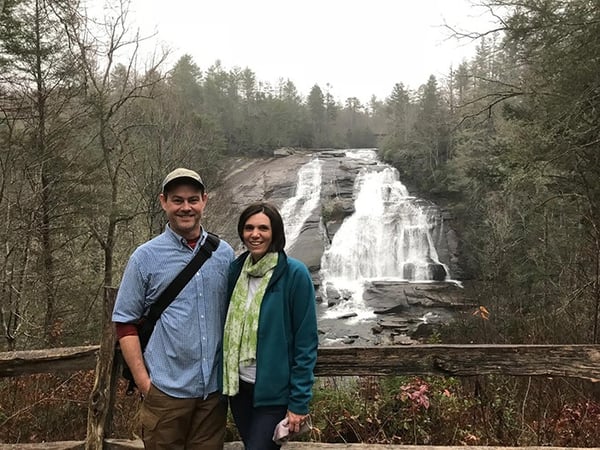 It was the 1970s in a suburban neighborhood in Shelby, North Carolina. Preschool paleontologist hopeful, James Brooks, was pouring over his newest dinosaur book from the local library when his highly detailed young mind zeroed in on it. National Geographic had clearly, unapologetically illustrated a dinosaur's hand in the improper position and with too many fingers.
James couldn't stand for it.
Dictating a letter to his father, the four year old detailed the problem to the book's publisher, dropped it in the mail, and waited. Months passed and a reply arrived. The staff paleontologist conceded that James was right and vowed to correct future publications. Justice had been served, and James went back to sleeping through the night.
Fast forward several decades to a dark office with a light bulb hanging from the ceiling. David Stringer is hunched over a laptop with a half eaten Hot Pocket, scouring the world wide web for the missing piece to his puzzle. He won't rest until he finds his creative director.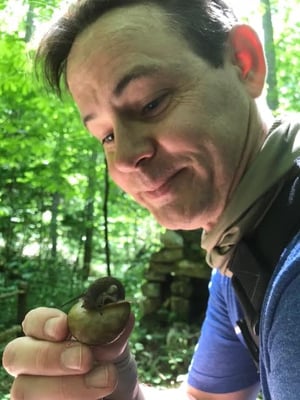 Someone with drive and attention to detail. Someone with creative genius. Someone who could spot irregular dinosaur structure. Then--he found it. A grad school portfolio with the power to unleash the most innovative digital accessory platform known to humankind. David picked up the phone. That first interview between Insignia's future ownership was held while James strolled down the beach. It was a beautiful beginning.
When James Brooks stepped on to the scene, he stepped out of a 1997 Saturn SL 1 with a seriously dented hood. James was the artsy type. He'd spent a semester appreciating red wine and fine design abroad. He brought to the table a Masters Degree in Graphic Design, and great hair. He was a bit of a romantic.
He may or may not have hiked the Appalachian Trail, but who could really tell? He was a man of mystery, and he wore great Chacos. James, David, and software engineer, Brian Smithson, were mutually fascinated with each other's skill set and ingenuity. It was all happening.
Under the leadership of David, James and Brian, Insignia Group grew from 3 to 6 to 15 to 50. Under James' direction, digital configurators have evolved from newborn and static to revolutionary, cutting edge, and interactive. With James dreaming up new designs, Brian executing and making buttons work, and David pitching every industry leader in America, online catalogues morphed into showroom platforms profiting multi-millions.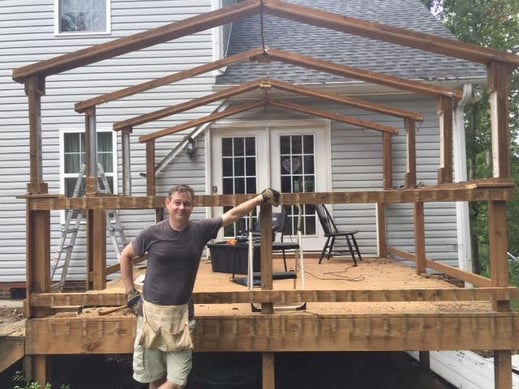 The growth and change has been towering, In 2021, your configurator may be taking your coffee order. James attributes the dynamic flow of the business to the fluidity he enjoys with his colleagues. "In retrospect, I realize that the three of us working together were so much stronger and more effective than any of us working alone. There was just a balance, a flow and chemistry there that I'd not experienced in other work."
Admittedly, James is really not even a car guy. "Honestly, I'm not particularly inspired by the industry," James explains. "What did and still does attract me about the work is trying to find ways to make people's daily lives simpler and more enjoyable. Every task we do, no matter how menial, can be a pleasure or a chore."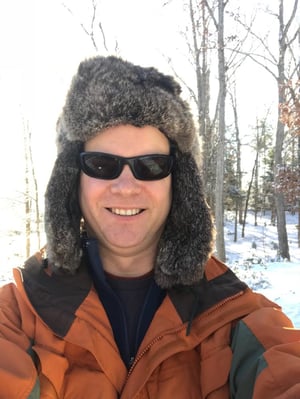 In 2017, David and James bid farewell to their close friend and business partner, Brian Smithson, as he embarked on a new journey. James and David continue rallying the troops in Rock Hill, South Carolina, at corporate brand level, and in well lit offices with appropriate light bulb placement. As for the future? James sees an ocean of untapped opportunity.
"We've done a very good job over the years focusing on our core competencies. Where I think we have the opportunity for growth is to take our services internationally, as well as branching deeper into aftermarket. Long-term, the product itself must constantly evolve to remain relevant." Eventually, the company has plans to manipulate vehicles in 3D browsers and delve into augmented reality with configurators and James and his graphics team will be leading the charge.
David looks back on that initial interview with James and remembers thinking "Yes. This is the guy I want to work with! I knew as soon as he walked in the door that we were going to hire him. It was one of the best business decisions we've ever made."
Cheers to more years, James!