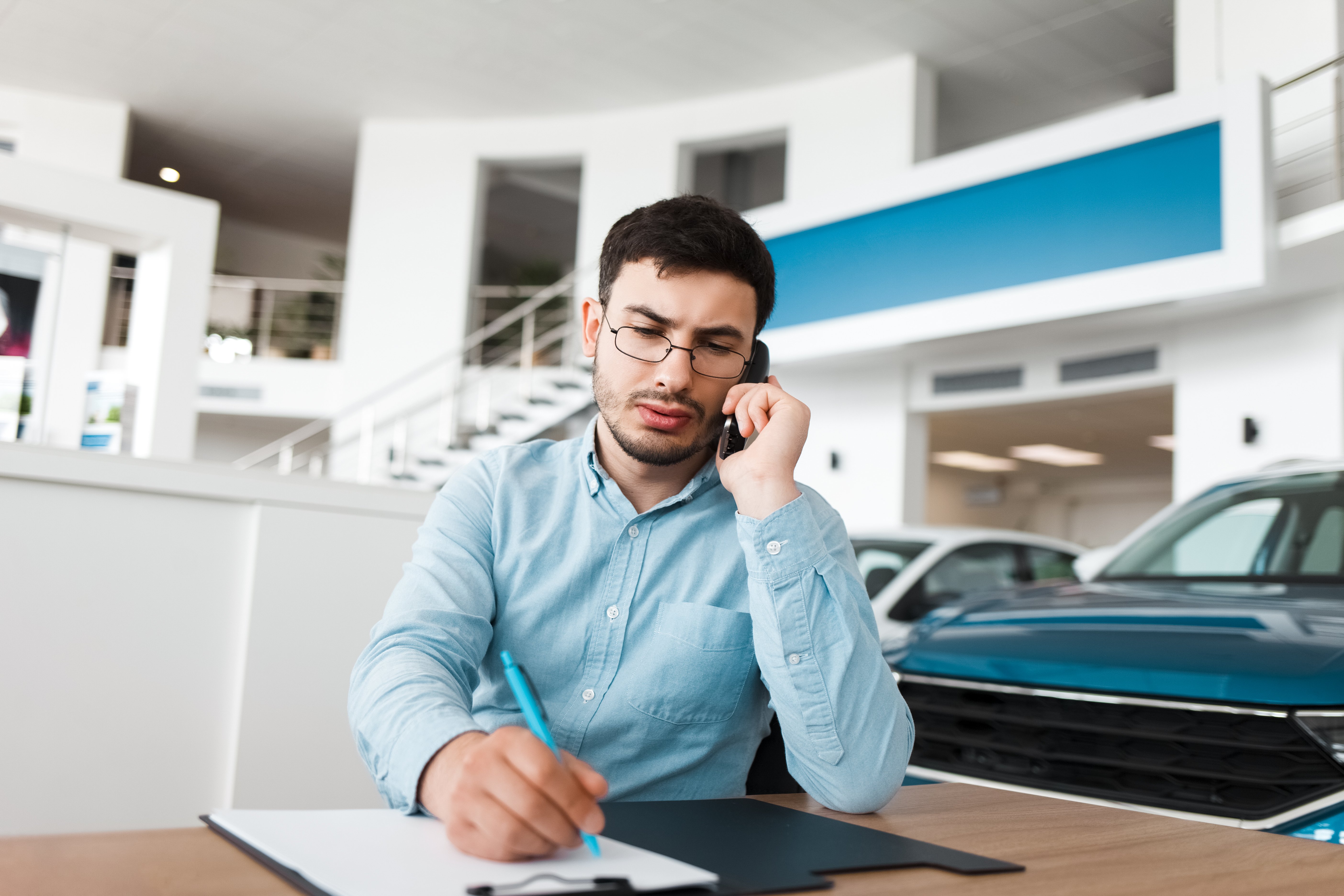 Insignia Group has been working closely with dealerships since we were fortifying our bunkers for Y2K.
Since then we've seen the industry crisis of 2008, the Presidential bailout of the Big Three, the pandemic, and a chip crisis to name a few.
Things have changed a lot over the past twenty years. The industry has evolved, challenges have come and gone, while others morphed. The best dealerships are flexible, adaptable, and poised to overcome adversity.
The ongoing parts and vehicle shortage requires all three.
Fixed operations are the dealership's powerhouse. Today, dealers are looking to parts and service to sustain the front of the house.
So what can be done to increase dealership parts department sales under the current circumstances?
Here are four parts department best practices:
1. Accessory Sales in Fixed Ops
We all know the negative effects shutdowns and subsequent chip shortages had on vehicle sales. Vehicle Personalization, on the other hand, tells a much different tale. With more time on their hands and at home, consumers picked up new hobbies like biking, kayaking, road tripping, tinkering, DIY, and more.
Which actually benefits dealerships, as many of these hobbies call for vehicle accessories. As a result, consumers keep their cars longer and bypass the showroom, heading to fixed ops for upgrades and repairs instead.
Parts staff must be trained to build rapport with customers, getting to know their lifestyle, desires, and dominant buying motives the way sales normally would. That way, when a customer comes in for parts or calls, parts employees can upsell accessories by making recommendations.
For example, a customer comes in for tires, the parts employee gets to know them and finds out they've recently started camping and are headed to the mountains. That employee can then recommend accessories like roof tents, kayak racks, jumpstarter, battery warmer, and more.
Be poised to sell accessories in fixed ops to increase dealership parts department sales.
2. Sell Online, Strategically
Digital retailing has exploded over the last couple of years. The number of customers taking to the internet to shop is up, while available inventory is down. For that reason, whatever parts and accessories you do have on hand are like gold.
Rather than limiting yourself to your physical location, post parts and accessories for sale online to widen your reach. This is particularly helpful to clear out obsolete parts or stagnant inventory. A person looking for a part across the country may only be able to find it from you, making it an easy sale. That's the current climate.
At the same time, just listing a bunch of stuff online isn't going to get you anywhere. The internet is a vast ocean. Work with your marketing department to ensure your e-commerce store is prominent on your website, showcased on social media, and advertised in email blasts.
f your dealership isn't set up for an online store, talk with your General Manager about integrating your accessory selling system with your digital retailer.
Dealerships with the Insignia Group system can input their labor rates, pricing markups, and any aftermarket or unique product information (if your OEM doesn't have MSRP).
That will make your pricing and products the same, in-store or online.
3. Emphasize Relationships
Arizona State University put out a study in 2020 called "The National Consumer Rage Study". A subsequent article, on the topic, states "Customer service is worse than ever and more people are enraged about it".
You probably didn't need a study to know that things are tense. Outside of the dealership you've likely experienced the culture of poor customer service happening today. Inside, you've likely been on the receiving end of customer frustration. What can you do?
Dealership parts departments that set themselves apart with excellent communication and going the extra mile, will be remembered. Train your parts staff (at every level) in proper phone etiquette: building rapport, making recommendations, following up, and remembering to smile. Yes, smile! Studies show when a person smiles while they're on the phone, that positivity translates to the person on the other end.
Even though consumers know there is an inventory shortage, they might still be frustrated that the part they need is going to take a long time to arrive. You can reduce a lot of tension by treating them well and keeping them in the loop.
Once the shortage is over (and it will be over), you will be remembered for conducting your department with excellence!
4. Create Custom Packages
Look for creative ways to boost parts and accessories revenue. With the Insignia Group system, users can create dealership custom packages to sell online and in store.
The contents of your package will vary based on location, brand, season, and customer base. For example, CDJR and Subaru dealerships might use a road trip or outdoor package to attract buyers.
Items like all-weather mats, cargo organizer, and first aid kits can make ANY trip better! Because inventory is low, we're often working with older cars that would benefit from a lot of accessories or upgrades to enhance the ride. Also consider windshield wiper replacements, rain guards, or technology: like pull-down DVD and navigation.
You might also consider bundling brand merchandise like hats, cups, t-shirts, the works!
About Insignia Group
Insignia Group is the leading provider of digital accessory selling platforms nationwide. Our sleek interface helps dealers sell more accessories at the point of sale, regardless of store size, brand, or location.
We've recently partnered with top digital retailers to allow online customers to see all the accessory options for their vehicle and purchase them online. Integrating with your digital retailer allows parts departments to get in front of more customers than ever before.
Are you ready to get started using parts department best practices? Contact us for a demonstration of our system today!