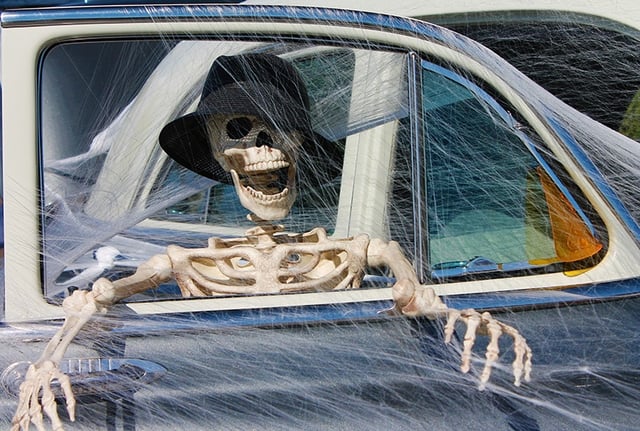 Are you easily spooked? As we consult with dealerships nationwide, common threads emerge from management staff trapped in a fear. They know vehicle personalization is profitable and bordering on unavoidable--after all, if your customer can't get it from you, they'll get it somewhere else.
Unfortunately, misconceptions often hold dealers in place. We've debunked the most common objections to vehicle personalization in the showroom. Here are three fears that keep dealerships frozen in place. We encourage you to step into the light.
"I don't want to risk the car deal"
Hey, 1990 called-- they want their bogus excuse back. This is absolutely the exception and not the rule. You may see one aggressive customer out of ten (and probably less often than that) insisting on a bare-bones payment or he walks. Don't bow out of a multi-billion dollar industry opportunity for fear of one unruly customer threatening to forget the whole thing.
In today's world, customers are looking for the upgraded, customized model more often than not. Preloading, one strategy to sell accessories, has even been shown to reduce lot time (#doublewinning). Presenting accessories after the car deal is closed and before going into F&I not only productively fills your wait time, it adds front end gross and boosts CSI scores. Nothing to be afraid of here.
"My customer will try to get me to throw accessories into the deal"
Oh, like you don't ask for free guac on your burrito bowl. Everybody's doing it. We all want something free. So yes, realistically, your customer may ask for an accessory freebie from time to time--and it's nothing you can't handle. The key to overcoming this fear? Timing is everything. Studies show that when personalization is presented during wait time for F&I, the customer is emotionally finished with the car buying process. This means the customer views the accessory presentation as a separate purchase--and this is good news for your dealership.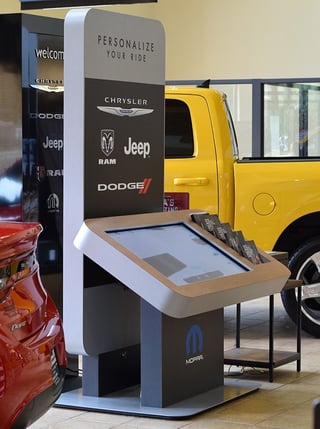 "It takes too long to get the accessory price for the customer"
Just stop. This is 2017. Be afraid of Red Dye 40 like the rest of us. In the technology era, digital interfaces like Insignia allow the salesperson to access both the total and monthly price of any accessory from one screen. Electronic communication between departments cuts down on sales running from the front to the back of the house checking availability or coordinating install. It's a good year to be in the car business.
Don't get spooked by old patterns of thinking. Dealers selling over a million dollars worth of accessories in the showroom are one state (or one street) over. It's your turn to step out from the shadows armed with proven practices to get you started on the road to boldly selling accessories to every customer, every time. Call us. Our vehicle personalization experts are not scared of ghosts, Scream movies, or deep rooted automotive accessory issues.
Click here to make accessory selling less scary!