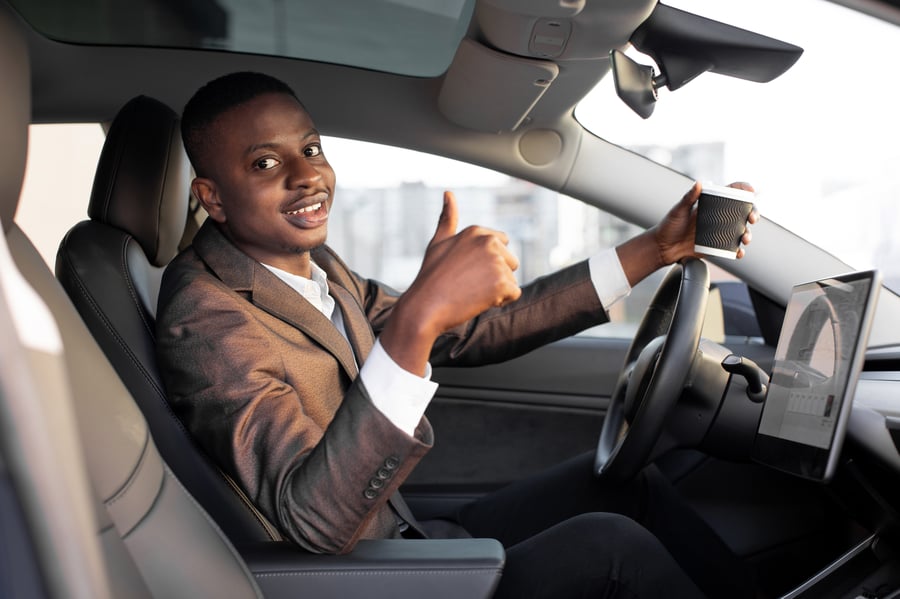 Customizing your car used to be reserved for true car enthusiasts. Today, Vehicle Personalization is a multi-billion dollar industry, consistently adding hundreds of thousands (if not millions) of dollars to dealerships' annual gross profit. It's not just gearheads from the tuner scene in SoCal that want accessories. It's Charles from the suburbs. It's Molly from accounting. It's the next person to walk into your store.
Although trends change rapidly, the desire to personalize does not. It's not a matter of if consumers will personalize their vehicles; it's a matter of when and where they'll spend the money to do it.
Here are three reasons why people love to accessorize their vehicles and ways to present them.
Personal Statement
Everyone wants to present a particular "self" to the world. A crisp leather jacket gives off an edge. Chino shorts say, "I spend time on the golf course." Designer handbags project wealth or luxury. Like fashion, vehicles are often an expression of the driver.
As much as people deeply desire to personalize and express themselves, not all car shoppers will know their options. Salespeople should set themselves up to make educated recommendations throughout the car sales process. Evaluate the trade and ask questions about the car's life to determine the customer's personality. Do they take good care of their car or beat it up? Are there usually many passengers? Is the vehicle primarily for personal use or business?
Find out about the customer's lifestyle by building rapport, and consider what Vehicle Personalization options would enhance their life. Accessories are less about selling and more about offering.
Word Track: "You mentioned that you like bold colors and wished you could find a car in a brighter color. I know low inventory has made that challenging. I have a few options to brighten things up for you. We can upgrade your cloth seats to leather in bold colors–even neon. I've got your vehicle pulled up here, and I'll let you look through the color choices while I grab you something to drink.
Affordable Luxury
There will always be a prospect eyeballing a 2023 Land Rover while their budget lines up more with a Toyota Corolla. The right "personal touch" can make a Corolla feel much closer to luxury.
With today's economy, more and more people are learning to live within their means. That doesn't mean buyers don't still desire luxury. Regarding cost efficiency, splurging on a high-end car is harder for your average buyer to justify. Rather than stretching their budgets almost $20,000 more on a luxurious brand, consumers will invest $5,000 more in alloy wheels and seat heaters—giving an economical brand a sleek look and feel. Your job is to help them see what's possible.
Word Track: I know you were taken with some of the features of the Land Rover. I'm confident the Toyota Corolla will be an excellent fit for your family, and we can still get you some of the luxury features you admire. Here are the most popular upgrades for the Corolla to enhance the car's comfort, convenience, and look. It's easy, and you can roll the cost of the accessories in with your monthly car payment; in many cases, it's a very nominal amount. I'll let you look at these while I brew some fresh coffee.
Protects the Value
A new car loses about 11% of its value as soon as it leaves the lot, and that's common knowledge to the well-researched buyers of today. Vehicle Personalization items like bed and trunk liners, body side molding, and deflectors can protect a new car's resale/ trade-in value. This makes your buyer more confident about shelling out much of their hard-earned cash.
Word Track: I know you'll want to keep your new car in excellent condition for as long as possible. You mentioned sharing the car with your teenager and pointed out a few dings on your trade-in. We have some options to protect your car that won't break your budget. Simple accessories like body-side molding and door edge guards can be rolled into financing, so you have minimal monthly payments. Here are the most popular protection accessories for your car. I'll let you take a look at those while I check on your paperwork.
Insignia Group Can Help
Insignia Group is the leading provider of digital accessory selling systems, allowing dealers to sell accessories at the point of sale. Our software lets you present the full range of OE accessories, dealer custom packages, and more—both in-store and online. Over the last twenty years, we've helped thousands of dealerships across America and abroad. Are you ready to make more money with Vehicle Personalization?
Please feel free to contact us for a demo of our system.