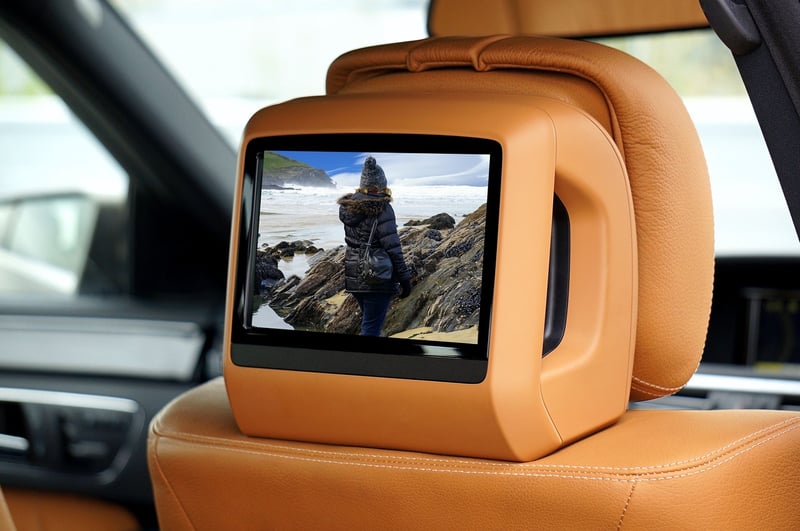 Make no mistake: customer retention is a full-time job. The process of cultivating and maintaining loyal customers should be emphasized as highly as the sales process itself. There are many opportunities, between introduction and post-sale, to build a lasting relationship with a customer. So many of those opportunities involve Vehicle Personalization. From building rapport as you start at the trade, or inviting customers to relax between F&I, as well as offering a tune-up service six months later—accessories are integrated in all of it. This makes personalization the key to customer retention.
Know Your Customer
People from all walks of life come into your store on any given day. When you first meet them, you have no way of knowing what their daily struggles are. Their appearance won't tell the full story and their demeanor isn't always a good representation of the person as a whole. The fact is, you can't know a person at all with a brief exchange. Salespeople must truly learn the art of conversation and ask questions to get the customer sharing more about themselves.
A salesperson's No. 1 job is getting to know the customer so they can make informed recommendations. Once you know the person you're talking with, you'll know what fits their needs and appeals to their lifestyle. That's the dealership's job, because your average person doesn't know a fourth of what's available to add to a vehicle. The best salesperson on the floor is the one who can deliver the vehicle a customer needs (think budget, family size, or profession) while simultaneously making it the vehicle they want (lifestyle accessories, convenience, or protection items).
Sometimes customers want the highest trim level with every option available. Other times, the base model with added leather seats and a remote start will do. For others, it's the little things in life like cargo organizers and all-weather mats. When you know the person you're selling to, you'll know what will satisfy their needs.
Connecting Sales And Service
Long after the car sale, the service relationship remains. Even if a salesperson knocks the customer relationship out of the park, it can all fall flat with a bad service experience. Alternatively, a great service department can really elevate the whole store. A healthy dealership recognizes that at the management level and encourages unity between departments.
Using a digital accessory selling system, like Insignia Group's platform, allows sales and service to communicate with each other—while keeping the customer informed. When you personalize at the point-of-sale, you set an ongoing relationship in motion between the customer and your store. The parts department will have a touchpoint with the customer when accessories are ordered, and the service department has a touchpoint of getting them installed. Every connection is an opportunity to impress. After every sale, make sure the customer is introduced to the service drive so they feel comfortable knowing where it is and who they can talk to when they come back. Service is king in keeping the relationship going! The accessories recommended by sales will keep the vehicle protected and enjoyed. Service keeps your customer retained with knowledgeable and courteous technicians. Ensure you have a comfortable waiting area, clear communication, coupons, follow-ups, maintenance reminders, and more. When it's time, the established relationship in the service department will allow for trade-in conversations.
Manage Your Reputation
A vehicle tailored to the customer's personality makes for a happier customer. What do happy customers do? They tell their friends. How do they tell their friends in 2021? On the internet!
Reviews are your friend, and accessories help make those friendships flourish. Think about it. When a salesperson recommends ways to personalize a car to make it budget-friendly, fun, and functional; everybody gets what they want. When you make those recommendations in a comfortable, low pressure environment (during the F&I wait time), you meet a need and provide an experience. Throw in coffee and a snack and you've earned yourself the right to ask for a review.
Though you should shoot for as many reviews as possible, know they can be finicky things. When there's nothing but glowing reviews, consumers are suspicious that the reviews aren't authentic (you just can't win with the internet, can you?), so prompt customers to detail what they loved, as well as what could have been a bit better. Even when a customer mentions something they didn't like (maybe a long car-buying process or too much negotiating), it gives you an opportunity to respond. When you respond to your customer publicly, consumers see that you care about their opinions. Also, it lets you know how to improve.
During F&I wait time, there's no shame in asking for reviews and providing the device for it. You can even offer a free oil change or other incentive in exchange for reviewing their experience. A little guidance is great, so the customer isn't on the spot for what to say in their review. Let the customer know that it's important to your store that prospects know what it's like to shop there, and encourage them to talk about their experience from beginning to end. Tell them to point out what they loved, and not to be afraid of critiquing what could have been better. People love authenticity, and asking for an authentic review will make an impression on your customer and your prospects.
In this age of information, customers are better informed through research and ready to jump ship for a better deal at the drop of a hat. For that reason, being a store that retains customers is more important than ever! If you want to provide the best possible scenario for your customers, keep the relationships going through service and manage what they are saying about you—then let accessories be the unifying factor to achieve these goals.

Insignia Group is the leading solution for selling accessories in the showroom and online. We provide photorealistic and interactive vehicle images, an easier path for interdepartmental communication, improved customer satisfaction, and an easy way to scale your dealership's sales revenue. View our demo and find out how your dealership can double accessory sales in 6 months or we'll pay you!