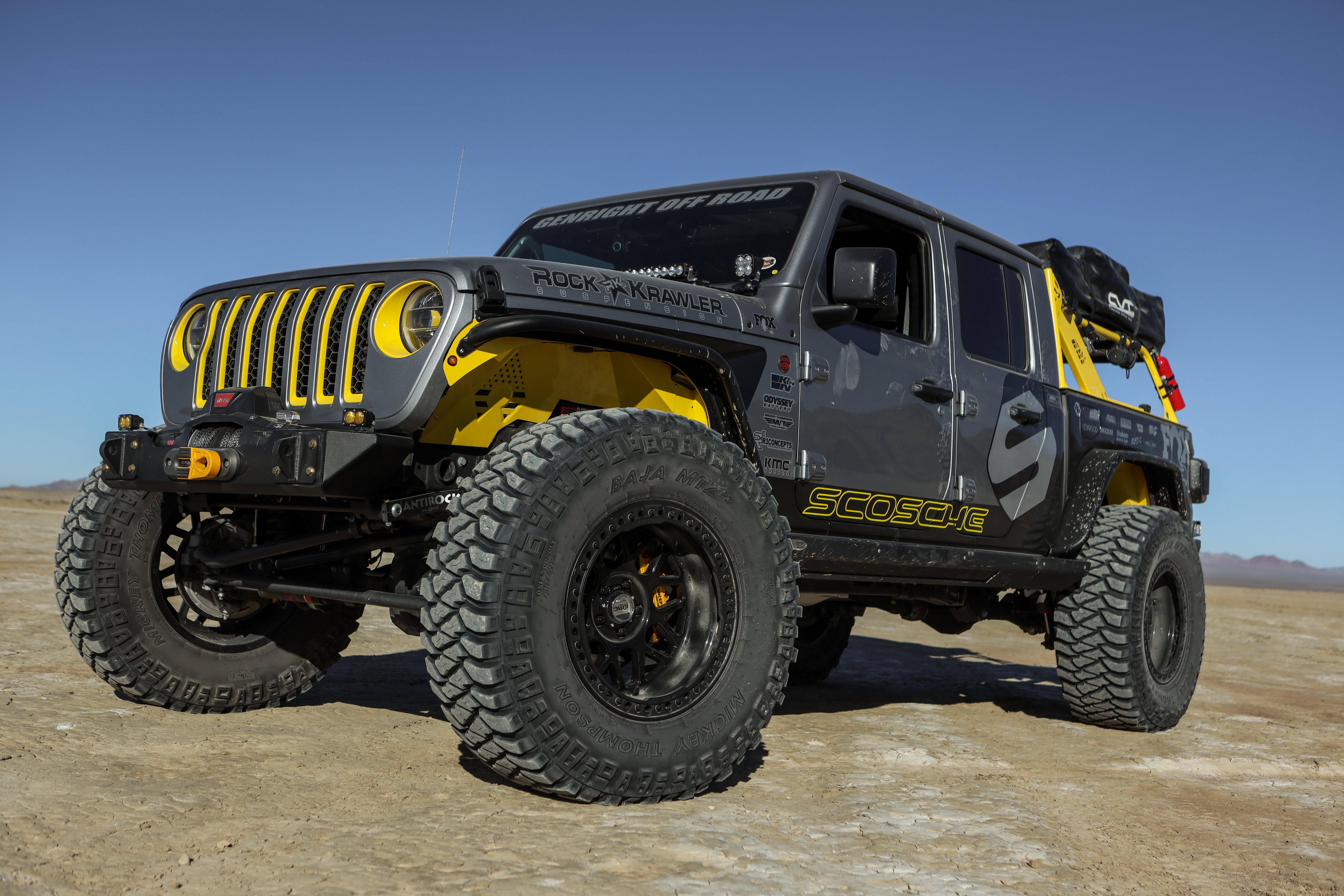 When it comes to using Vehicle Personalization to increase revenue, there is more than one way to skin this highly accessorized cat. Offering accessories at the point-of-sale is sure to add to your front end gross, so what about using accessories to get the customer in the door in the first place? Here are some ideas.
Decked Out Vehicles in Dealership Lots
The hero is always front and center: Indiana Jones, Wonder Woman, or your highly accessorized stunner vehicle. It's all the same. That flashy attention-getter by the roadside is here to save the day. That's why it's called a "hero vehicle." Or think of it this way: if your showroom (actual or online) is a dining table, then this car is the centerpiece. Don't let it be a place setting.
Accessorized vehicles aren't just for the showroom. If you want to be remembered by potential car buyers, you need more than a low-key accessorized vehicle. A hero vehicle is completely decked out, to the point of being noticed from the road. There's a fine line between gaudy and fantastic here, and we invite you to walk it. Think of accessories that are noticeable at 45 mph, like custom wheels and tires, window tint, and roof racks. Appeal to your brand, clientele, and environment. Consider seasonal accessories (snow tires) and lifestyle additions (kayak rack).
Something memorable will help customers remember the location of your store. You've achieved your goal if locals start giving directions based on your hero vehicle— Turn left when you see the lifted red Jeep Gladiator with the truck cap and kayak on top. You can even use your hero to engage customers on social media, asking if they've seen it or what they think. Make your hero vehicle a focal point of your website banner to tie it all together. The hero is like your new mascot. Everybody loves a mascot.
Write Blogs About Vehicle Upgrades and Accessory Packages
The sooner you get a contract writer on board, the better. If you're lucky, your social media manager doubles as this person. Whatever you do, don't throw "Bob from accounting" into blogging. Even if he took a creative writing class in college.
Developing a consistent blog can position your store as a credible source for information. That's ideal, in a world where car buyers spend 59% of their time doing online research. The content and quality of your blog is of utmost importance. To succeed, regularly churn out content that car buyers are seeking. Write about topics like "The Best Accessories for Popular Vehicles", or "Options to Accessorize Your Truck". Pepper in articles about family friendly cars, vehicles for large dogs, or best cars for road warriors to appeal to a niche audience. Don't forget some "how to" articles, which are popular regardless of the genre. Put yourself in your customers' shoes, and try to imagine what they want to know. Topics such as "Car Buying 101", "How to Find the Right Car for You", or "How to Determine Your Budget" cater to a much wider range of buyers.
When it comes to Vehicle Personalization, it's the gift that keeps on giving. Unleash the power of the multi-billion dollar accessory industry from initial car-buying interest to follow up service appointment.
How are you bringing in sales leads with accessories?
Insignia Group's Accessory Sales System
Insignia Group's software bring an efficient and robust accessory sales system to thousands of dealerships. Accessory sales are typically an untapped or low-prioritized part of any dealership's strategy to maximize front end gross sales. We make it easy for you to show photorealistic, interactive, 3D models to your customers of their potential purchase and all the accessories, inside and out, available. Not only do we offer the 3D models of vehicles and accessories, we offer a robust system with sales reports, digital we-owes, automated interdepartmental communication between Sales, Parts, and Services, as well as a monthly meetings with our consultants to help solve issues and answer questions. For more information, schedule a demo today.