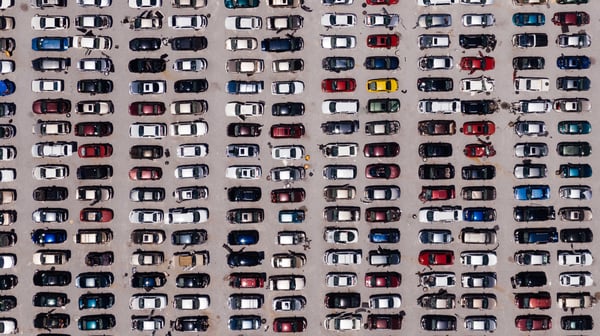 Buying used versus new shouldn't matter when it comes to accessorizing. Options to personalize used cars abound. In fact, accessories may be all the more enticing to a used car buyer who is likely settling for what works for them now rather than purchasing their dream car.
What is a Used Car Shopper?
A used car shopper is typically practical and budget-conscious. Adhering to a budget doesn't mean the customer doesn't have any money, nor does it translate into someone looking for a clunker. Used car shoppers are very often hard-working individuals trying to work towards a financial goal, care for a family, or a host of other things. Plenty of parents buy a used car for their teen. Not everyone is compelled to drive a flashy car or have too much of their monthly income tied up in a car payment. Whether the customer is shopping for a $50,000 truck or a $10,000 Nissan, the salesperson's objective is the same. Find a way to get the customer the car they want within the budget they have allotted, through accessories.
Don't Neglect the Accessories
The worst mistake a salesperson can make is to assume a used car shopper can't afford accessories. Many shoppers opt for a used car out of practicality (or other reasons) rather than budget alone. Even on the tightest budget, accessories like all-weather mats come out to a few dollars a month when rolled into finance—which is an excellent point to pitch.
Used car shoppers have more limited options than new car buyers. Sometimes the used trims you have on the lot don't have much included. Make up for the compromise your customer is making by creating the vehicle they'd really love to drive. A used car model may not be as exciting initially, though that's nothing leather seats, a new infotainment center, and a remote start can't remedy. When it comes to buying used, you may consider offering accessories like a fun steering wheel cover or free detailing within 30 days. This will increase your customer retention (like when the used car they buy for their 16 year old now will be upgraded for a new one in five years) and increase revenue on a vehicle most dealerships ignore.
All in all, there is no reason not to treat your used car customers with the same excellence as your new car customers concerning accessories. They both want to buy a car from you. So, start at the trade, ask great questions, offer enticing options and roll accessories into F&I.
Your customer and your front end gross will thank you.
Increasing Used Car Profits
Insignia Group has been helping dealerships and accessory manufacturers increase their bottom lines through accessory sales for more than 20 years. We know that consumers love customizing vehicles to their style and hobbies. Our software provides photorealistic, 3D models of your vehicles and trims as well as the accessories that go with them. Our catalog has a 53% closing rate and provides customization options for dealers to change labor hours and rates easily to update pricing of the accessories and installations. Don't walk away from an additional $645 per sales order (it adds up per vehicle and salesperson!).