Convenience and entertainment are fine in a new vehicle. Consumers want safety technology most, though, according to a J.D. Power study. J.D. Power is a marketing information services firm. Its inaugural U.S. Tech Choice Study identified five car technologies customers want most. Three relate to safety features, especially collision protection. Auto makers must focus on safety as driving autonomy becomes mainstream.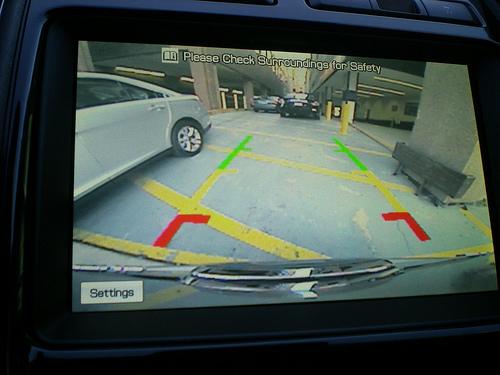 Here are the five most valued features, according to J.D. Power.
BLIND-SPOT DETECTION/PREVENTION | Features include auto brake, lane departure warning, adaptive headlights and more.
ENHANCED COLLISION MITIGATION | Data fusion algorithms collect radar and vision sensors to avoid crashes. They warn drivers of high risk of collisions.
NIGHT VISION | Systems with advanced infrared cameras recognize heat, even under foggy conditions. It highlights objects of concern and a beep warns the driver.
REARVIEW CAMERAS | Cameras mount to the rear of the vehicle, or come integrated in newer models. It transmits an image from behind a vehicle to the monitor's screen.
SELF-HEALING PAINT | A purely cosmetic feature, it maintains a vehicle's paint even after scratches and dings.
J.D. Power's online study spanned three month, including 5,300 recent buyers or leasers of a new car. It contained 59 vehicle features. Those include connectivity, comfort and convenience, collision protection, driving assistance, navigation, and energy efficiency.
This trend toward concern over safety isn't new.
A previous study J.D. Power conducted in 2011 showed similar results. Blind-spot detection emerged as the top technology consumers sought after. Active cornering headlight systems also ranked well, as did rearview cameras. Sound systems and navigation systems didn't rate as features of important priority.
Safety features as a lead-in
How can your dealership capitalize?
Dealers can average millions of dollars in accessory sales. Accessories for convenience and safety top the charts for most showrooms. Remote starts also prove popular, as are vehicle theft recovery systems. What do these – and the safety features above – have in common?
They all make superlative lead-in products. Safety features once limited to high-end vehicles have made their way to the mainstream.
Many consumers know which features come standard, and which are add-ons. The Insurance Institute for Highway Safety recognized two add-ons as worth the extra cost. Those were collision avoidance and adaptive headlights.
Online research and word of mouth often leads to better-informed consumers. They know the products out there, which products they want, and how a product rates among consumers. Is your dealership poised to meet them there?