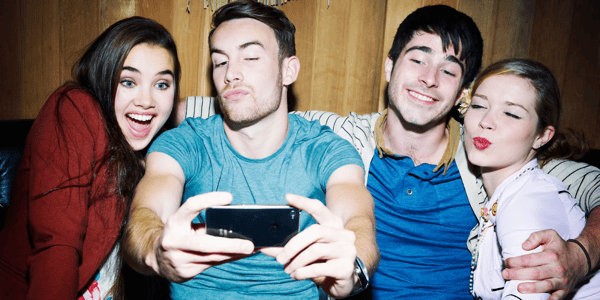 The 72 million people that make up the millennial group are the largest segment of the world's population, as well as the largest segment of car buyers today.
Car buyers between the ages of 25 and 40 have been largely stereotyped, mostly negatively. As salespeople, we must drop the assumptions about this group so we can learn to meet the unique needs of the generation that stands in the middle of technology and in-person interactions.
There are a few things that car dealers need to understand about millennials.
They're the most likely to research heavily online before you connect with them.
82% still want to buy a car in the dealership.
Visualization technology is essential.
They want cars that express their personality, not status symbols.
Here are three ways dealerships can cater to this generation and harness millennial spending power.
Online Ease
Dealerships have to walk a fine line in today's car-buying market. Complete online buying is too complex to hedge out human interaction anytime soon. Yet millennial consumers want to make major strides before coming to the store. How can dealerships deliver the best of both worlds?
According to CDK Global, 62% of prospective millennial buyers use the dealership website as a source of information, making a dealer's website (and their digital retailing capability) a top priority.
Dealer-specific pricing and availability are two key factors, of many, when building out a website. Shoppers must be able to easily use the website on mobile, view inventory, add packages, and communicate via chat with knowledgeable salespeople, not to mention a quick response time.
And the transition to in-store can't be bumpy. Millennials are accustomed to technology that makes their lives easier and right at their fingertips. Waiting in the dealership is a recipe for disaster. With the right digital retailer doing most of the heavy lifting, your customer should spend ninety minutes or less in your store to complete the sale.
"Offering Vehicle Personalization at the point of sale, both online and in-store, is the most important factor in creating a satisfied millennial buyer."
Visualization
Photorealistic and interactive configurators are the future of car buying.
Millennials spend close to 20 hours doing online research before seeing a car in person. A dealership's ability to deliver 3-D visualization with interior and exterior views is paramount to selling a car today.
This generation, in particular, requires dealerships to take it a step beyond. Cutting-edge configurators are only fifty percent for the personalization generation. Dealers have to show the model with a roof rack and window tint to fulfill a millennial's need for individuality.
No one delivers visualization like we do. Insignia Group's interactive, best-in-class technology enables stunning imagery of your inventory, plus OEM configurable assets. Dealerships that utilize our system capture more customers at a higher price point. Contact us for a demo today.
Accessory Offering
Millennials are driven by self-expression and creating a personal brand—therefore, they're more likely to see their vehicle as a statement about who they are.
CDK Global's Millenial White Paper reported, " Knowing that personalization and affordability don't always mesh, nearly half [ofnearlyials] said that they would be willing to pay more for products consistent with their image."
Offering Vehicle Personalization at the point of sale, both online and in-store, is the most critical factor in creating a satisfied millennial buyer.
Dealerships have a tremendous opportunity here that can either accelerate or negatively impact their reputation. Millennials are looking for a personalized buying experience and a personalized product. They'll also share how things went online; good, bad, or indifferent.
The ability to accessorize and create a car with personality will produce favorable reviews, referrals, and repeat business from the country's most significant segment of car buyers.
Insignia Group Can Help
Insignia Group's groundbreaking configurator technology helps dealerships sell more cars with higher PNVR. Dealerships that use our system capture customers' attention with visualization and sell vehicles with OEM accessories at custom pricing, no matter where they're shopping.
No more snapping inventory pictures on your iPhone. No more eating labor costs on accessory sales. Get competitive with stunning visualization and pricing syndication to take your dealership to the next level. With Insignia Group's software, you'll deliver high-quality experiences to your customers throughout the buying process.
Ready to get started? Reach out to us to find out if we're already working with your digital retailer and what the best solution is for your store.