Dealers in the Vehicle Personalization game keep a fully-loaded electronic accessory catalogue year round. A profitable store showcases custom packages, standard OE, aftermarket selections, and a variety of accessory options to meet the needs of a multitude. There are accessories that never go out of style, fads that come and go (bring back the dashboard dancing hula girl!), and seasonal personalization programs.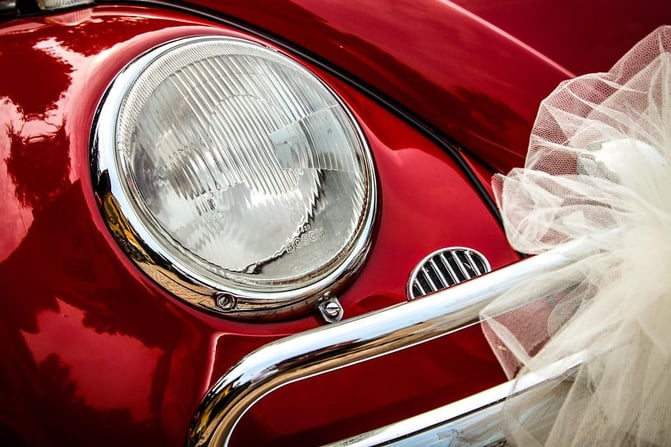 A seasonal accessory isn't necessarily something a customer will only use in a particular timeframe. Rather, a seasonal accessory is in higher demand or of more importance under certain conditions. Seasonal accessory programs focus on the need and make it enticing to the car buyer. So what should you consider for this season?
1. Tis the season for things that sparkle | Do people really buy cars as Christmas gifts, or is this just a television gimmick? According to research in recent years, as many as 57,000 people give cars for Christmas. Actually, there's even a company that manufactures those enormous bows for the hood, and, yes, there's a spike in sales at Christmas. It's no secret that Christmas car buyers are looking for a deal, and dealerships are prepared to deliver. Here's where your seasonal accessory program kicks in as a buffer for the front-end gross you're losing on deal-of-the-century sales. Consider a Christmas program boasting sparkle and shine to allure every buyer. Think of using free car detail with every oil change as a lead-in product (sparkle), and a deal you can't refuse on Diamon-Fusion hydrophobic windshield treatment, or a full vehicle protection package.

2. Winter Wonderland | Depending on your spot on the map, it may feel like it's time to bust out the long sleeves, or like it's Antarctica. Winter can be harsh, but accessories can protect the life of your vehicle. In Tampa, you may run a campaign for all-weather mats to protect your customer's car from tracking in mud when it starts to sleet. In Olympia, accessories protecting vehicles from the elements, such as tires geared to withstand the snow and ice, might be a better route. If you're in Fargo, we're just really sorry and hope you can stay inside.

3. Baby, It's cold outside | It may be actually cold in your neck of the woods, or you may be used to Carolina sun and consider 50 to be a cold temperature (folks at Insignia corporate office sheepishly raise hands). Whether true cold or perceived cold, now is the time for vehicle personalization to shine by offering accessories that provide comfort. Customers are coming in off the street out of wintery mixes of all kinds, and there you are, with hot coffee and heated leather seats. Remote starts. Engine warmers. Fuzzy steering wheel covers. Tommy boy could sell this! Detail the benefits of these accessories to every frozen person who walks through your door. Sheer emphasis may be enough to sell these items during the winter months, but if you need to, sweeten the deal by bundling personalization options together, or offer a discount on installation.
Seasonal programs keep things fresh and help get your customer excited about Vehicle Personalization. Combining these accessories with a free first oil change brings your customer back to the service drive, offering another opportunity to present personalization and further solidify retention. Get creative on your seasonal accessory campaign.