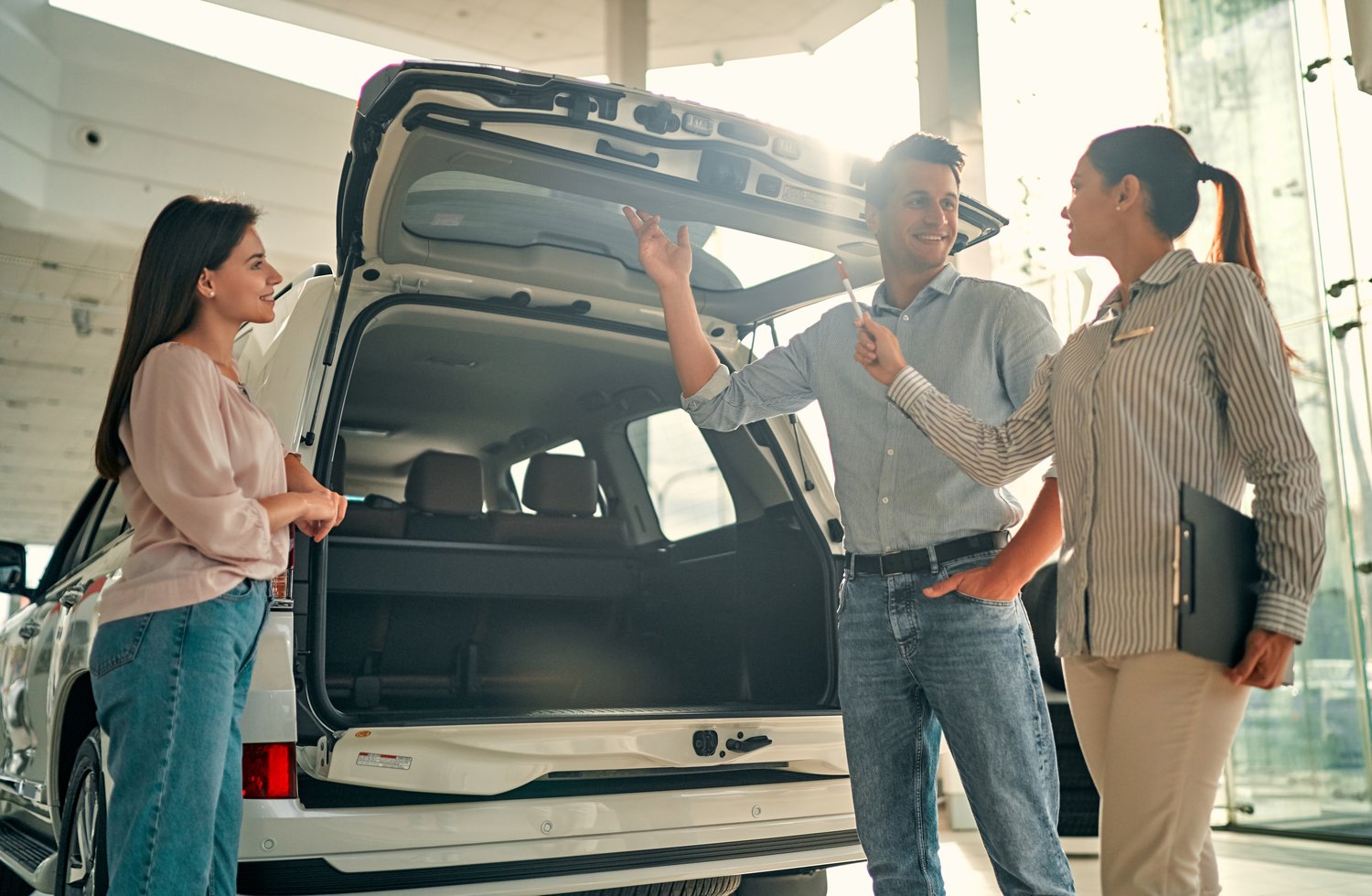 Every good salesperson knows that the car sale begins almost immediately.
A customer walks into your dealership and sits down at your desk. Building rapport is strategically interwoven with an assessment that lets the salesperson know what their customer wants and needs. When the needs assessment is appropriately thorough, the first walkaround comes easily.
If you've ever struggled to sell a car (so basically…everyone), read on to see how three walkarounds per customer can improve your odds of delivering a vehicle your customer can't turn down.
The Trade-in Walkaround
When applicable, start at the trade. A trade-in walkaround can tell you things that your customer might not mention.
Perhaps you notice backseat sun shades and have the opportunity to ask your customer about his passengers. He might have forgotten to mention he keeps his grandkids every Friday, which opens up a whole new world of accessory possibilities.
Is your customer's 2010 vehicle in pristine condition? You can reasonably conclude that longevity matters to this person, and protection accessories will be interesting to them.
Dents and scratches might bring up a story about backing into something or side-swiping someone. Those things can lead to a conversation about backup cameras, parking assist, and more.
After a dealership salesman has completed the trade-in walkaround and made notes about what the customer already has, you should move on to the new car or hero vehicle walkarounds.
Using Preloaded Showroom Models
What happens when the customer tells you something is important to them and you don't have it on the lot?
Maybe they're looking for a Ford F150, and none of the test drive models have a bed cover (because they haul tools and things they don't want out in the open). In that case, highlight the showroom vehicles to show the customer what's possible.
Preloaded showroom vehicles are perfect for this! Do a lap around a loaded car and point out the technology, protection, comfort, and lifestyle accessories that fit their needs. It will help the customer visualize accessories on the test drive vehicle, and it may also spark a conversation on something they never mentioned.
The New Vehicle Walkaround
If you don't have a decked-out showroom version of the vehicle they are looking for, then you will have to do a walkaround on the new vehicle that lets them know they can modify that vehicle right at the dealership to be everything they want.
During the needs assessment, you asked your customer what they're looking for in a car. What did they mention first? Whatever it is, start there.
Before you test drive, take a lap around the vehicle, pointing out hot buttons. It might be comfort features, protection accessories, a sound system, or a host of other things.
If your customer tells you, "My new car must have a backup camera. That's a definite." The first thing you point out on the new vehicle is a) the backup camera, or b) the ability to add a backup camera while pointing out where it will be. Then, move on. Circling the vehicle quickly, reference all the features your customer mentioned, repeating their words back to them.
"Mike, this is where we'll add the backup camera. If you look back here, you'll see ample trunk space, and we've got organization options for whatever you need to store back here. Also, you'll notice the automatic liftgate and third row seating. You told me you need good lighting for driving at night, well this vehicle has aftermarket Morimoto lighting. Ready for a test drive?"
Should You Do a Walkaround?
It's important, as a salesperson, to know that you will lose customers by not letting them know that the things they want can be installed and under warranty through your store. If you never even bother to mention that electric running boards can be installed on the Ford F150 they are looking at, they will go down the road to the store that has them preloaded in packages because they see them in the pictures.
Every vehicle can have leather seats installed, don't let someone walk out the door because the trims they originally were looking for are out of stock. You can build a trim up to any level they want through accessories and avoid losing a customer who "needs a car today".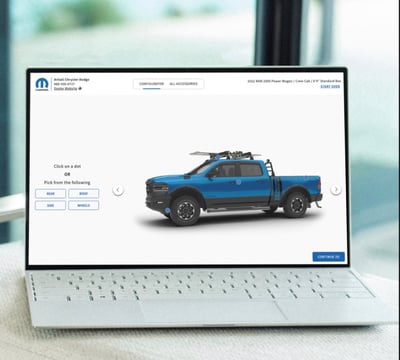 Outside of the walkaround as a sales method, you can increase CSI, customer loyalty, and commission by using tools such as our Insignia Group Everything plan that includes a plug-in to sell accessories to your online customers in a visually appealing way.