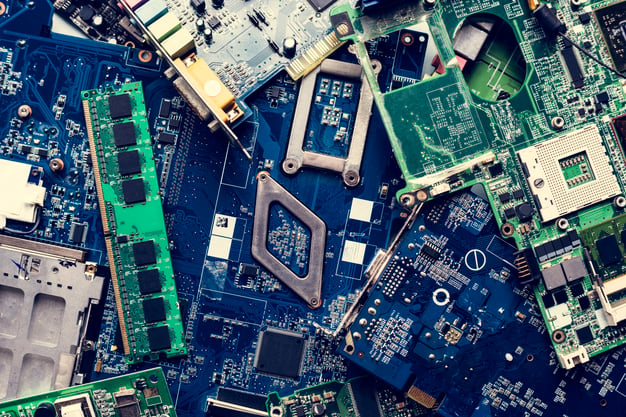 The efficiency of the parts department is only as good as the tools and systems you utilize. When you have the right software, your job is ten times easier. Take a look at what's available to you and see where you can make improvements.
Inventory Management
Finale Inventory | Explicitly made for automotive dealerships, Finale has more features that parts managers need (like supersession parts number tracking and make/model/year lookup). In addition, this software integrates with other systems and allows for product bundling so you can sell more through your digital retailer. Reorder alerts are another key feature. This software is available for a free trial.
SkuVault | SkuVault integrates with a little bit of everything. For example, both employees and shoppers can view inventory on your site, while parts managers can track inventory for your online stores from one location. This company branded itself the "Ultimate Software Stack" for its ability to integrate with your CRM, eCommerce sites, accounting system, drop shipping system, and more.
Sortly | This easy inventory management system claims you can set it up on your own; no training is needed. With plans ranging from free to $99, this system would be easy to try out without a huge commitment. It's also customizable to fit your individual needs. However, this system is slightly more generic and isn't tailored specifically to the automotive industry.
Accessory Sales Systems
Insignia Group | The Insignia Accessories Selling System touches every point in your dealership. A customized accessory selling process is implemented in your dealership through an expert consultant, who then trains the staff to use it. Accessories are sold at the point of sale through the digital catalog, whether the customer is online or in person. All parts are configurable, with a 360-degree view of the vehicle's interior and exterior. The system supports cross-departmental communication, increases sales, provides accountability, and generates various reports. The catalog allows for OE and Aftermarket accessories that can easily be bundled into packages. The parts and service department can easily update availability and labor times across the board without confusion—and it integrates with your digital retailers so online car buyers can get everything at the same time. There is no need to call them after they finish buying the car to ask about accessories.
Interactive Garage | Consider it a replacement for brochures, as customers can digitally outfit the picture of the vehicle with accessories. In addition, dealers can customize Interactive Garage with their logo for a pretty affordable licensing fee and use it wherever there's internet access. The downside is this system has a heavy emphasis on aftermarket parts and does not have licensing for many OE parts.
AIM Group | AIM offers consulting, coaching, and training to get your dealership selling accessories at the point of sale. Their system allows dealers to present and sell accessories and access reporting on the back end. Unfortunately, AIM does not offer any integration with other software, aftermarket capability, custom dealer pricing, or interactive car builders.
Add on Auto | The company is an extension of Reynolds and Reynolds and offers interactive accessory presentations and industry contacts. Add on Auto doesn't offer bundling or aftermarket capabilities and has limited order tracking capability.
E-commerce Platforms
RevolutionParts | The #1 way to add new sales channels online, RevolutionParts has processed over a billion dollars in accessory sales. Create an easy webstore to sell parts and branch out into eBay motors to clear out stagnant inventory.
eBay | List accessories or obsolete parts with fitment for minimal fees. Selling on eBay is too easy to neglect and available to anyone.
Amazon | Easily create a seller's account and begin listing parts and accessories on Amazon to reach the 55% of automotive shoppers who turn to Amazon first.
Modernize Your Parts Department For Success
Parts staff have a difficult enough job.
With many details and demands, improper software can make it even more tedious. Review your current software and its ability to integrate to make changes where needed to maximize success.
If you're tired of salespeople calling to ask how much a part is, fill out this form and get Insignia Group added to your software today!