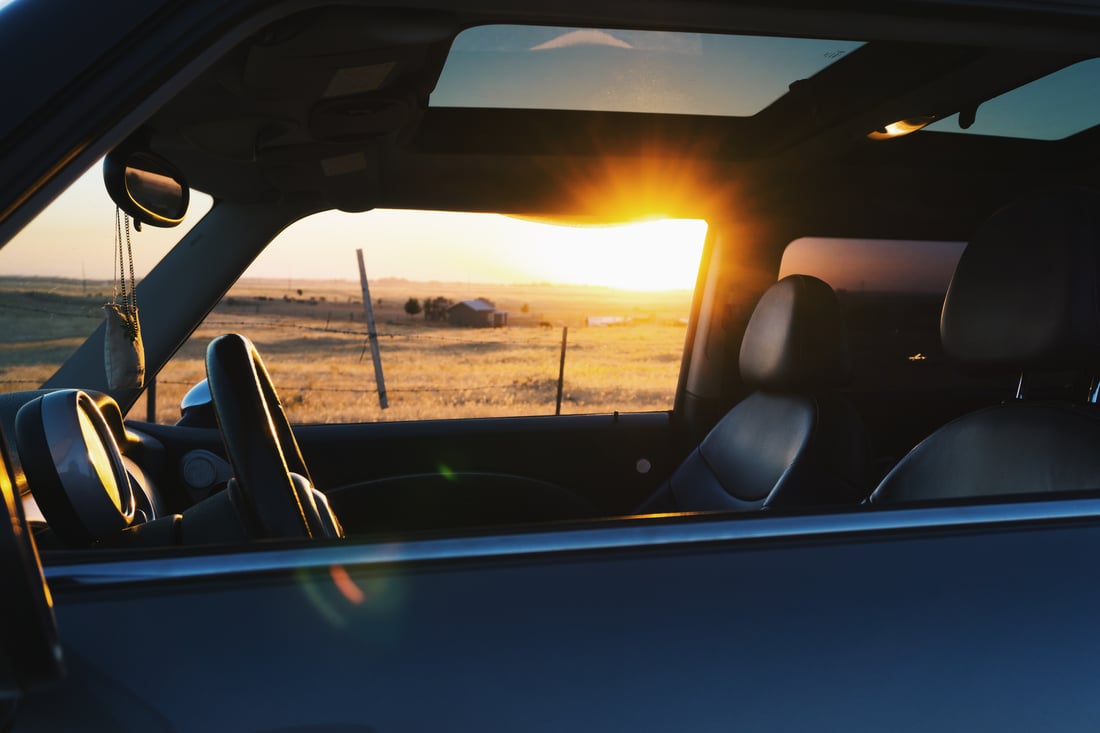 Back in the summer of '69, man, we were killin' time. We were young and restless. We needed to unwind. I guess nothing can last forever because here we are….celebrating summer by wearing masks on a test drive.
No, Bryan Adams, summer doesn't translate into lazy days on the beach for everyone. For many, summer means going to work in hotter weather. Like, a lot hotter. Down south, we're all walking on the surface of the sun by June. Whether your customer is taking a dreamy vacation or it's business as usual, there's an opportunity for dealerships to make summer driving more comfortable and enjoyable. Try using one of these popular accessories as a lead-in product. Set a goal for summer accessory sales that the sales team can work towards. Think you can sell at least one of these on every vehicle in the month of June?
Top 5 Cool Accessories for Summer
Window tint | While you can probably spot your average heavy-tinted window customer a mile away, window tint is genuinely for everyone. It doesn't just look appealing; it actually keeps the interior a bit cooler. Tint also protects from harmful UV rays, which can damage eyes and skin. That's excellent news for customers with children or pets—or anyone generally disinterested in skin cancer.
Cooling seats |

Cooling seats aren't as commonly known

as heated seats, and they should be. That upgraded leather is great until it bakes in the sun and steam rises off of it. (Better hope you didn't leave a coin on the seat or you may end up branded). How can your customer get the sleekness, comfort, and cleanliness of leather without rueing the day they agreed to it? Cooling seats, of course. It's great to be a problem solver.
Cooling steering wheel | There's a really good chance that many customers don't know this is an option either. After all, your average car buyer probably doesn't think about steering wheel options. That's where you come in, turning scalded hands into a comfortable touch.
Sunshade | Nobody should leave without a sunshade. They're affordable, they're the ideal summer accessory, and they're selling like hotcakes on Amazon.

This $15 sunshade

has been positively reviewed by over 50,000 people. What does that mean for you? They'll either buy it from you or buy it online—they will buy it.
Sunroof/moonroof | If the vehicle is eligible, it never hurts to mention to your customer that a sun or moon roof installation is possible. Most customers will think the car either has this feature or it doesn't. Summertime is prime time for driving with the windows down and the roof open. Let your customer feel that wind in their hair. Make dreams come true.
Headrest tablet holder | Movie night on the road, anyone? Longer daylight hours mean we're staying out later and traveling more. The headrest tablet holder should come standard on every minivan if you ask us. It's the ideal summer road trip accessory to keep the kids occupied on extended driving trips.
These hot summer accessories can be added to any vehicle. They're a universally good fit for trucks, cars, and SUVs alike. With the ability to roll personalization in with the monthly payment, you really can sell these accessories to anyone.
Increase Your Summer Units With Insignia Group
Seasonal accessories move both used and new cars off the lot more quickly and with better revenue. Don't have a plan for Vehicle Personalization this summer? Let us help you. Insignia Group is the leading provider of digital platforms to sell accessories, at the point of sale. In addition, we offer consulting services, cross-departmental training, and Best Practice processes to make you profitable in the accessory game.