Rena hates her new car.
It's likely nothing against the car itself. It has more to do with the car that came before it – a Chevy HHR, with 370,000 miles. Rena, a blogger in South Carolina, said she's still heartbroken over giving up the car she loved. "It took me everywhere and always brought me home safe and sound," she said.
Sometimes, even the prospect of a new car with the latest features sometimes can't dislodge loyalty to a beloved automobile.
Your sales staff has not only dealer competition and competitive shopping to contend with. It also must combat the emotional attachment a consumer has forged with their car.
You must match a customer with a car they'll soon name and customize. They'll depend on it every day of their lives.
A DMEAutomotive study polled 2000 car owners in 2013. Some interesting numbers:
49% | Owners who identify their automobiles as gender specific
4x | The 18-24 demographic is four times more likely to name their cars than those 55 and older
88% | Of women surveyed consider their car to be female
Consumers don't name their washer and dryer. There's not a huge emotional attachment to refrigerators and lawn movers. A car though?
That's a different story. How can your staff foster that connection between car and customer?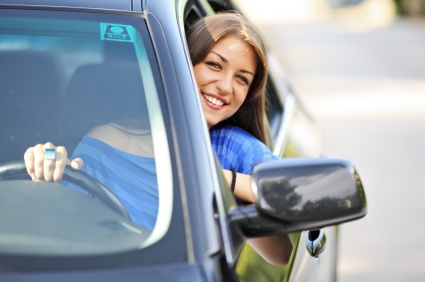 Don't leave it to chance
Hope isn't a strategy. Accessories represent a golden opportunity to bridge dwindling margins. Accessories are a multi-billion dollar industry. An in-house personalization system places the power in the buyer's hands. Among the accessories that can boost profit:
REMOTE START | In winter freeze or summer's heat, a remote starter warms up or cools down your car before you get in it. Why buy it? People in virtually any part of the U.S. experience some seasonal highs and lows (you're excused, San Diego.) Families particularly are attracted to this feature.
WINDOW TINT | Quality window film can regulate in-cab temperature in the summer. It also reduces glare and UV rays in some cases, and protects your car's contents from theft. Who buys it? A younger demographic will, for aesthetic purposes; older consumers, for practical use.
BODY-SIDE MOLDING | It's a subtle touch, but it protects the automobile from dings and other body damage. Molding also adds to the aesthetic appeal of a car, giving it striking lines. Who buys it? Everyone. Who doesn't want paint protection and a little style to your ride?
How do you sell accessories?
Drivers develop a personal connection with their automobiles. Features, price, safety ratings and more factor into the car-buying process. Customization builds on those components, and helps a consumer feel their car choice is not only wise, but made just for them.
Consider these points when selling accessories!
Resources
http://www.autonews.com/article/20130610/RETAIL07/306109996/champs-sell-accessories-all-day-every-day
http://www.dmeautomotive.com/news/baby-want-to-name-my-car-younger-and-female-car-owners-most-likely-to-name-their-vehicles#.Vk4ufXarRaQ