There's been phenomenal growth in the auto accessories market! In today's post we want to take a closer look at this market and some of the factors driving growing trends towards vehicle personalization.
The Auto Accessories Market: Robust and Sustained Growth
According to a new report from Foresite Research, 40% of new vehicle buyers accessorize their new vehicle, and spend a whopping $1,949 per customer doing so. That makes a healthy 8% increase over 2011. Another emerging trend is one in which customers are keeping their cars longer, thereby making an accessories purchase a prudent investment. All of these statistics equate to a huge, $32 Billion market. Interestingly, while 92% of customers indicate a willingness to purchase accessories, only 32% report being offered accessories options by a dealership salesperson.
Auto Accessories: An Extension of the Individual
In a previous post, we detailed why vehicle personalization is the "new black." The fashion comparison is a particularly appropriate one, as rarely do people buy just a piece of clothing to wear alone. Instead, they accessorize the clothing with a tie, a pair of shoes, a necklace, etc. Consumers are putting their personal touch on a mass produced item. While this trend in fashion is nothing new, we are seeing the trend expand to other industries. Consider the mobile device market. Two people may have the same make and model device, but chances are the devices look completely different! Customers personalize their device with a background, phone case and ring tone that reflects their personality.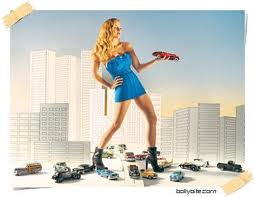 Now, we are seeing the personalization trend really take hold in the dealership at the point of sale. Because consumers are keeping their vehicles longer, the personal bond with the vehicle is strengthened. BMW designer Chris Chapman believes that there is a definite link between the fashion and automotive industries. Chapman states, "A car is the largest object that you are ever going to wear." Many first time vehicle buyers have grown up in the age of personalization. As such, they have come to expect personalization options to be the rule rather than the exception
There are a few observations that we can draw from the trends in the accessories market, specifically as it relates to new car dealerships:
1) The market is growing, and seems poised for additional growth
2) Customers have the desire, and are expecting to personalize their vehicles
3) Customers are willing to spend money to personalize their vehicles
4) There are 4 distinct advantages to selling accesories, which give auto dealerships the ability to increase profitability.
For more information on developing your own vehicle personalization profit center, contact Insignia today!