Margin Compression? Missing gross profit? Want to pocket more cash?

Can you do it without selling any additional cars?

Regardless of the year-to-year ebb and flow of vehicle sales, Vehicle Personalization is a great way to increase revenue and deepen your profits...or pockets!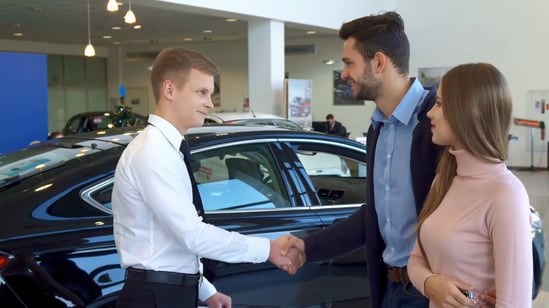 Here are five ways to increase your revenue without selling more cars:
Start with a lead product
Pick an accessory that you have a lot of experience with, or preload with, and offer that to every customer. Body side molding is a great example. This is a universal product that is easy to sell and easy to add to any vehicle.
Interview for the sale
During your trade-in discussions or while developing a buyer profile on your customer, ask questions related to accessories. Think of questions related to lifestyle, hobbies, or travel. All these topics correlate to possible accessories that make life and the driving experience more enjoyable.
Present accessories in packages
Another way to increase revenue is by presenting custom package options. Personalizing a vehicle creates a sense of ownership and minimizes apprehensions about the purchase. Consider winter packages, weekend warrior packages, and Adventure Packages as starting points for customers to peruse and choose. These will spark opportunities for conversation.
Offer options on leases
Leasing a car can be attractive to a prospective buyer because they can get a more luxurious car for a smaller monthly payment. Leasing is better for the dealership because lease customers are three times more likely to come back over a buyer. Don't miss this golden opportunity to offer protection items like all-weather mats, bodyside molding, or door edge guards. These items can protect the value of the vehicle at trade-in time.
Offer preloaded vehicles
Don't go nuts here. Think of simple items that offer value, can be easily removed and traded to another dealer at cost. Wheel Locks, trunk organizers, trunk liners, and all-weather mats are all examples of good preload accessories. Many customers already want these items and you can roll them right into the financing.