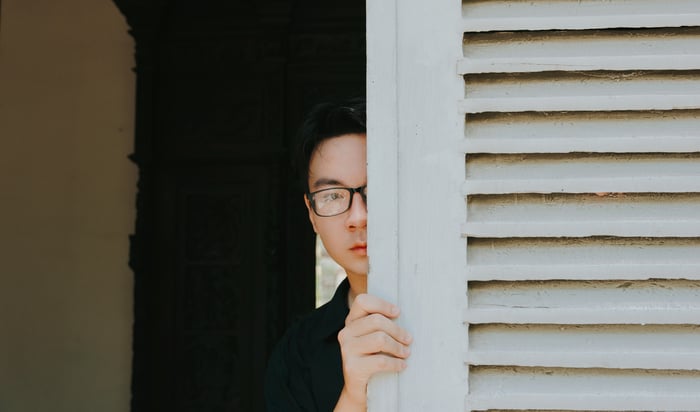 You would never do it on purpose.
Dealerships are constantly looking for ways to grow their customer base and get a leg up on the competition. Unfortunately, there are things we do in the dealer world that can actually deter your clientele. We know you'd never mean to do it, but you may be keeping customers away. Are you guilty of any of these?
Too Many Review Reminders
Dealerships need reviews and must ask for them. What is equally important is the fine line between tactful requests and desperate pleas. No one wants to go out with the guy who can't take a hint, and no one leaves a positive review for a pestering store. Be intuitive. Start by posting signage, asking for a review, in your waiting area for F&I—as well as for service appointments. You can provide a tablet to leave the review, in case the customer doesn't have good service or a full charge on their own device. Or, set up your review request next to the complimentary coffee station in your showroom, and as a pop-up on your website's homepage. Offer an incentive for the review, like a drawing for a gift card. Then leave it alone. If there's plenty of opportunity for your customer to leave a review on their own accord at the time of purchase, you don't need to push it that day.
Then you can move on to following up with a review request. If you send a review reminder every day for a week, you enter into murky waters with your customer. Instead, send out reminders on a reasonable timeline. People are busy, and forget to leave reviews, so reminding them is necessary. Try sending a text or email reminder once a day for three days, starting two days after the vehicle purchase is complete. Then, move to sending reminders only once a week for two to three weeks, maximum. Now stop. If you haven't gotten a review by that time, you're not getting one from the sales process. You can still get one from a service experience. If you learn to ask for reviews tastefully, back off when you need to, and are always hyper-focused on excellent customer service, you'll be fine. Organic reviews are more likely when you "wow" your customer, and it's still okay to ask too.
Not Asking Questions
Taking things at face value is one of the worst things a salesperson can do. You must ask questions, then follow-up questions, and end with a question. The vast majority of your customers have done extensive research before they ever appear on your lot. They have a solid idea of what vehicle they want and why. You do not. You must find out why this vehicle is at the top of their list, and what it potentially lacks that you can add to it. As you get to know a person through qualifying questions, you'll understand their lifestyle and what personalization options will interest them, which is important. Vehicle Personalization is a multi-billion dollar industry with the power to boost front end gross, close the gap on shrinking profit margins, put money in your salesperson's pocket, reduce turnover rates, improve CSI scores, and motivate positive reviews—to name a few. It all starts with finding out what accessories to offer the person in front of you. There are simply too many options to hand a digital catalog to the customer and hope they'll pick some moneymakers. Plenty of people, maybe most people, don't know what their upgrade options are; much less what the accessories do or why they should have them. Even fewer are organically aware that they can pick and choose from a huge list of options to create the vehicle they want. Why should the customer bear the burden of researching accessories anyway? That's your job, and it's a paying one. When you know the customer's needs and desires, you have the ability to upgrade them via Vehicle Personalization or even to another trim level. The younger generation (think 40 and under) grew up in the customization culture, and are apt to look for ways to personalize, whether it's a phone case, hair color, or a car.
Rely On Brand Loyalty
There are some brands that are really known for a devoted customer base. Subaru, Toyota and Honda—which secured the top spots for brand loyalty in 2020—with 6 out of 10 drivers staying brand loyal. When you think of brand loyalty, Ford may also come to mind, or even Jeep. That's because those manufacturers are commonly associated with a certain lifestyle, making for repeat customers. It's always a good thing when you can build a following. It's not good when you get too comfortable and rely on your people to keep coming back. A Chevrolet family isn't bound by blood to stay a Chevrolet family; especially if you don't work to maintain their devotion. A better deal, a cooler, more customized vehicle, or even one bad experience can flip the whole thing on its head.
Next thing you know, the four generations of Chevrolet drivers are buying their first RAM. (That's a hypothetical example, of course. We love all autos).
The point is, you can't recline in your seat with your feet propped on your desk and expect brand loyalty to carry you. Complacency kills businesses. Brand enthusiasts are the icing on a carefully constructed cake. Your loyal followers should be treated with the utmost love and care. Only be wary of growing complacent. Never stop proactively engaging potential customers, taking advantage of free marketing, and paying for it when needed. Do your follow-ups, keep moving forward, and high-five your favorite enthusiast on the way to their next vehicle (on your lot, of course).
Going With Your Gut
Please don't.
Decisions should never be made on a salesperson's "gut feeling", tradition, or the "if it ain't broke, don't fix it" mentality. It's going to break; it's just a matter of time. Methods can wear out over time from overuse, just like a clutch. Dealerships should track everything. Everything! Your store should be an ideal candidate to host the next season of Big Brother, because your tracking level is a 10. What are we tracking? Marketing data, emails, reviews, the number of customers returning for service appointments, contents of a phone or in-person conversation—that's the beginning. If your customer walks into the store in a Steelers jersey, you should have that in your customer database, so you can ask him about his team when you follow up. Remember birthdays and send birthday cards. Track it all. Customers change...their lives change...their needs change...and your target market may even change. You'll never grow as a store and evolve with the times unless you know with certainty where the gaps are. If your "three free oil changes" promotion isn't bringing 90% of your customers back for oil change number 4, it's not an effective promo. And the problem is, you don't know that unless you track it. Why perform oil changes just for fun? Oil changes are not fun. Vacations are fun. Let's do better.
When you track effectively, you will see where things break down or need improvement; then strategize to address it.
Keep Your Customers Where They Belong—Your Store
Take a moment to give yourself, and your dealership, a self-assessment to make sure you're not becoming "your own worst enemy" by doing things that drive customers away.

We will shamelessly plug that helping a customer find the vehicle that perfectly fits into their lifestyle is the ultimate way to retain them. Vehicle Personalization—the main goal of Insignia Group—is easier than ever now that you can let the customers accessorize their vehicles, with realistic 3D images, from their couch or your showroom. View our demo today and become one of our clients in the Million Dollar Club (you even get an award).