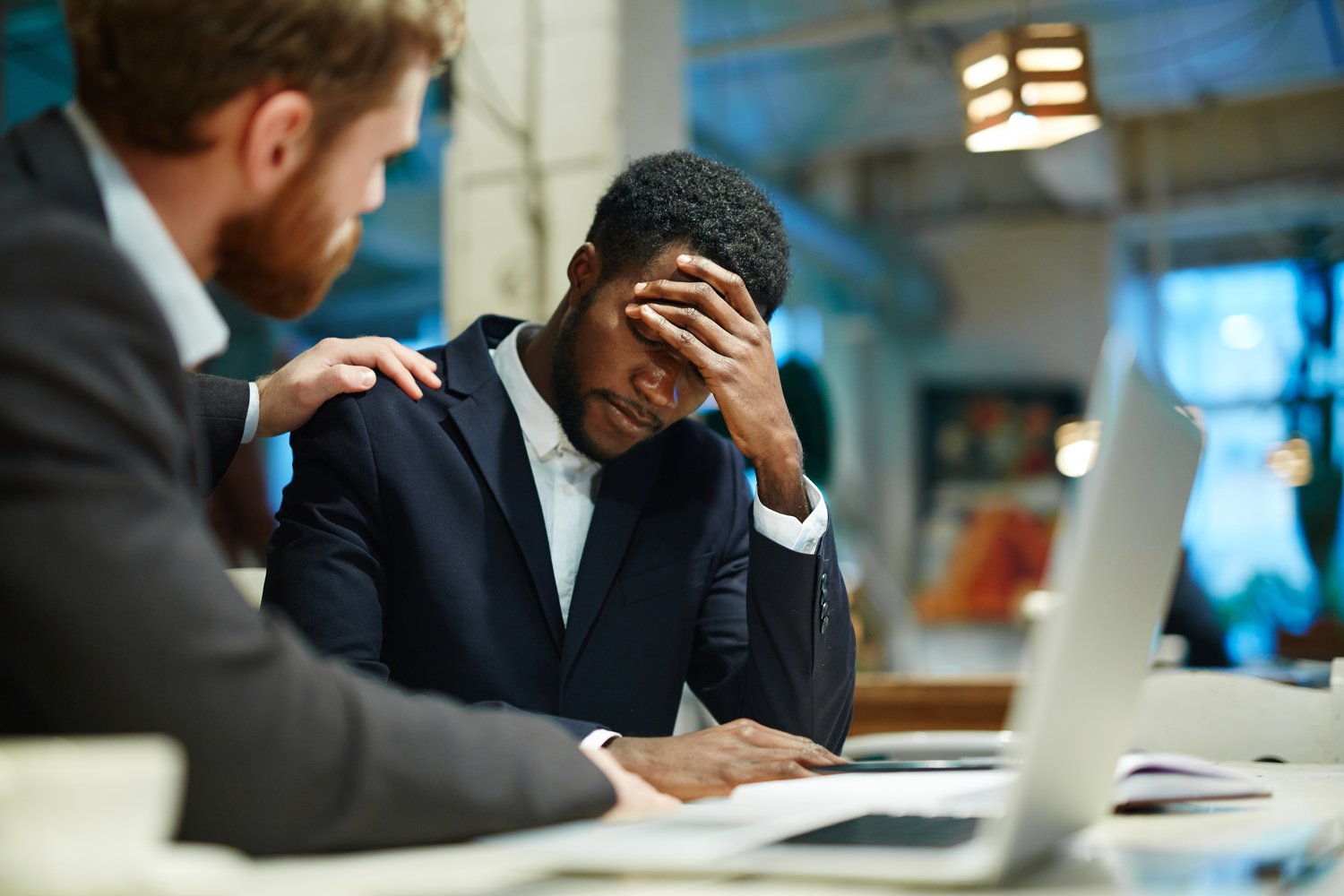 Many people don't realize what a stressful job parts managers have.
Between the meticulous details, constant inquiries, cross-departmental conflict, and varying personalities on staff, it's no wonder the parts manager keeps Goody's Powder in their desk.
It doesn't have to be that bad. Parts managers, consider this a virtual hug. Take control of your department by overcoming these four headaches.
Phone Tag
According to a study, 74% of calls to a dealership are inquiring about parts and service. With so many inbound opportunities, everyone in the parts department must get a crash course on phone etiquette.
Although good phone manners seem self-explanatory, the reality is many calls to the parts department are mishandled. First impressions have a significant impact, whether negatively or positively.
A simple phone conversation can create a long-term customer or a seething online review. Both make a ripple effect. Though it might be the 25th call you've answered that day, stay consistent. Simple rules like a scripted greeting, avoiding background noise, and a pleasant demeanor will go a long way.
When it comes to returning calls, be quick on your feet. The attention span and patience level of customers, in the information age, is effectively non-existent. There's just too much information and too many options at everyone's fingertips. So if you don't call back as quickly as humanly possible, you've likely lost a customer.
Though you can't be immediately available to everyone at all times, do your best to minimize missed opportunities.
Departmental Conflicts
Something about the dynamic in a car dealership seems to spark internal conflict. Whether it's high stress, cutthroat culture, or simply people dealing with people—fallouts appear inevitable.
Adequate training and clearly written job descriptions will cut down on a lot of the noise. Documented processes and KPIs expected of each position are also critical. If you have a high conflict department, go ahead and make everybody's job description publicly posted. You can't argue with the writing on the wall.
Outside of the parts department, most conflicts come from poor communication; particularly We-Owes and orders that salespeople "could have sworn they put in" are a recipe for disaster. This is frankly unnecessary and easy to avoid.
There are a plethora of digital communication platforms available to keep careful records of orders, We-Owes, sales, installation times, and more. This is 2022—no more missing We-Owes or paper trails.
Accessory Sales
Accessories can build a business within your business. We're working in a custom crazy generation amid a chip shortage. The only way to ensure you get something you want right now is to accessorize what's available.
Using a binder won't cut it, especially for online customers. It's also borderline shameful—that's not another topic, for another time.
Your digital retailer, accessory system, and salespeople need to work together to provide a user-friendly process for accessory sales. Customers must be able to view and purchase accessories from your dealership, no matter how they shop.
With a digital accessory system, your dealership can present and sell accessories at the point of sale (and beyond) from one interface. In addition, each department will have the opportunity to access information on available accessories, such as installed price and fitment, and keep track of order communication.
Parts managers can save time and Tylenol by updating labor times, availability, or both with a few simple clicks
Incorrect Stock
Many dealerships are still not using digital inventory systems to track stock. No one knows why.
Avoid angry customers who were quoted inaccurate wait times because of stock. When you use a digital system, you eliminate the wide margin of human error on stock updates.
More so, possess the ability to track obsolete parts and know what needs to be ordered before your inventory is depleted. Realizing you sold the last item, two sales ago, is never a good time.
Efficient Parts Departments Matter!
Insignia Group is the leading provider of digital accessory platforms in dealerships nationwide! Our system promotes more accessory sales and eCommerce integration. Reporting features keep track of orders and enable interdepartmental communication, cutting down on conflicts and headaches. If that doesn't work, try essential oil.
Contact us today for a demonstration!